The island can be altered in a huge variety of ways in Animal Crossing: New Horizons, including by putting a theme park there.
The specific décor and modelling of the island are entirely up to the player's desires.
As a result, a huge variety of designs can be used.
Making the lovely island into a paradise amusement park could be one of the best ways to display it.
Amusement parks in the game might differ quite a bit, just as in the real world.
Due to these variations, the park might become more than just a collection of rides and become a popular tourist attraction.
Here are some suggestions to get things started.
1. The Island Fair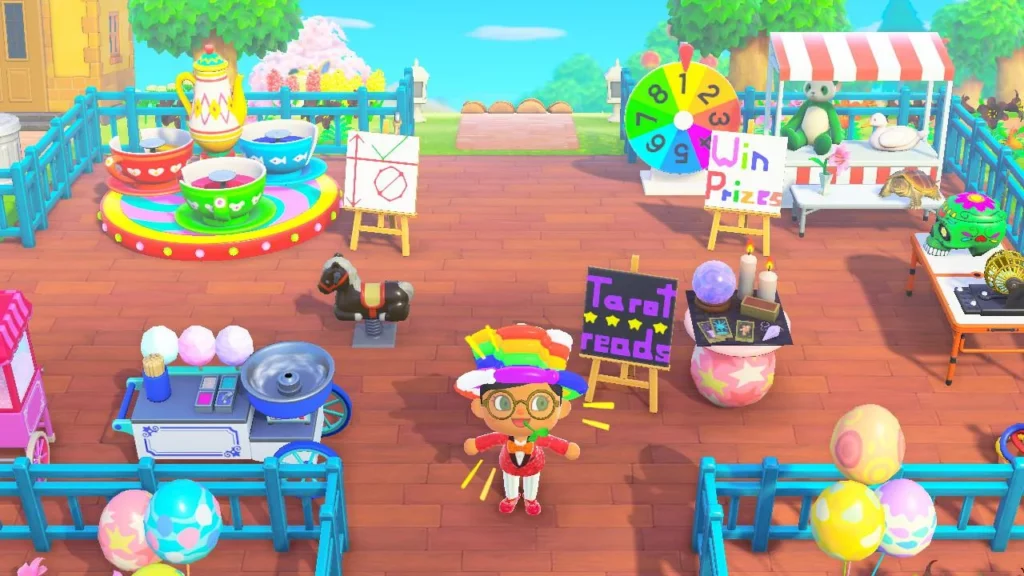 This is a straightforward and uncomplicated design.
Create booths with little games and rewards.
Provide a few rides, popcorn machines, and stands selling cotton candy.
The fair's atmosphere can be affected by the different stand designs as well as amusements like the Ferris wheel or teacup rides.
Add some flair by including cardboard cutouts, fish tank vending machines, and ice cream cones.
2. The Carnival Isle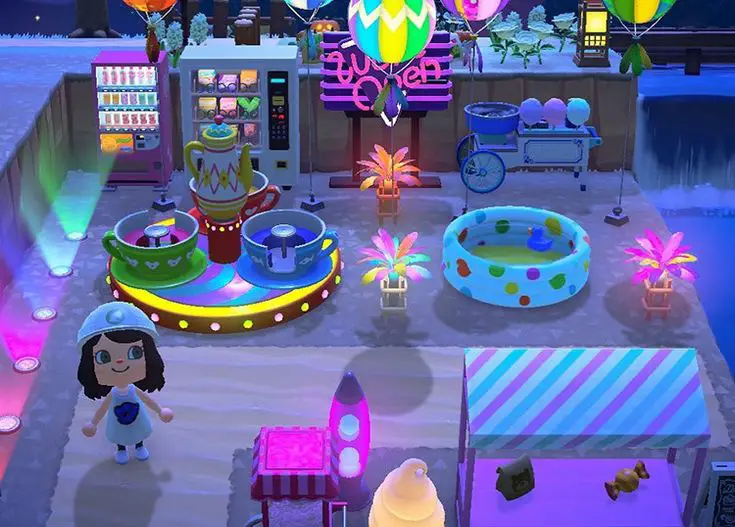 This choice might work nicely with booths with activities and rewards, comparable to the island fair.
Make animals and confectionery the main attractions rather than rides.
Machines that make cotton candy, gumballs, and popcorn are all welcome here.
This also makes it possible to hire magicians and set up a kiosk for paa lm reading or fortune telling.
3. Jurassic Island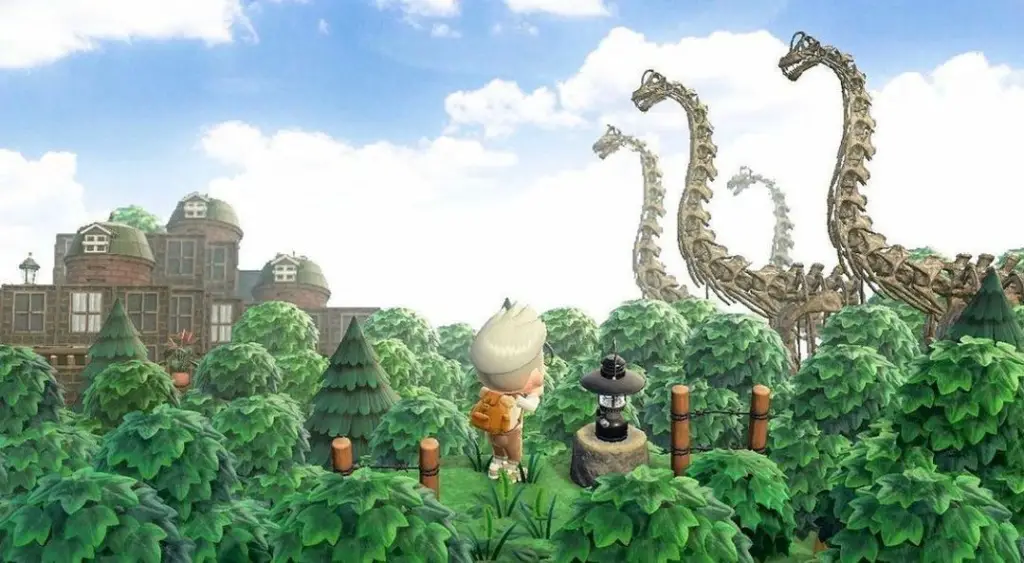 On a related subject, making one's own Jurassic island could be enjoyable if the user wants to experience the exotic part of their island come to life.
Put fossils on the island to decorate it. Godzilla can hang out at one end of the park while retaining Blather's Museum in the middle.
Even though players won't be able to have real dinosaurs roam the island, curious tourists and potential occupants will.
4. Festival de la Renaissance d'Ile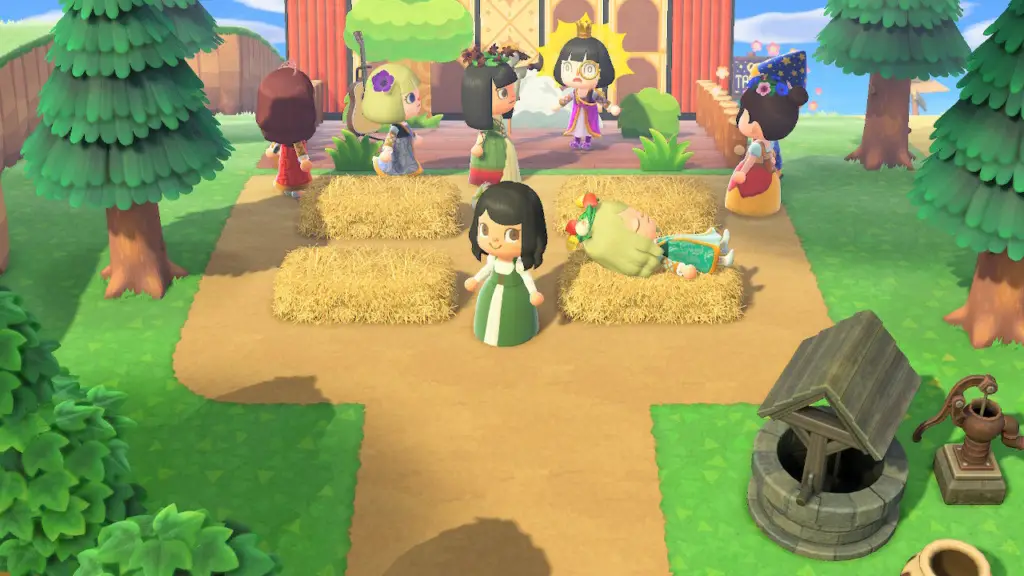 A Renaissance festival would be a terrific choice for a more fantastical theme.
Put on masks, ball gowns, corsets, and armour for the residents.
Booths with games, food, and memorabilia with a fantasy theme can all be wonderful additions.
The idea will come together if you sell swords, set up a jousting arena, and add magical booths and decorations.
5. Isle of Water World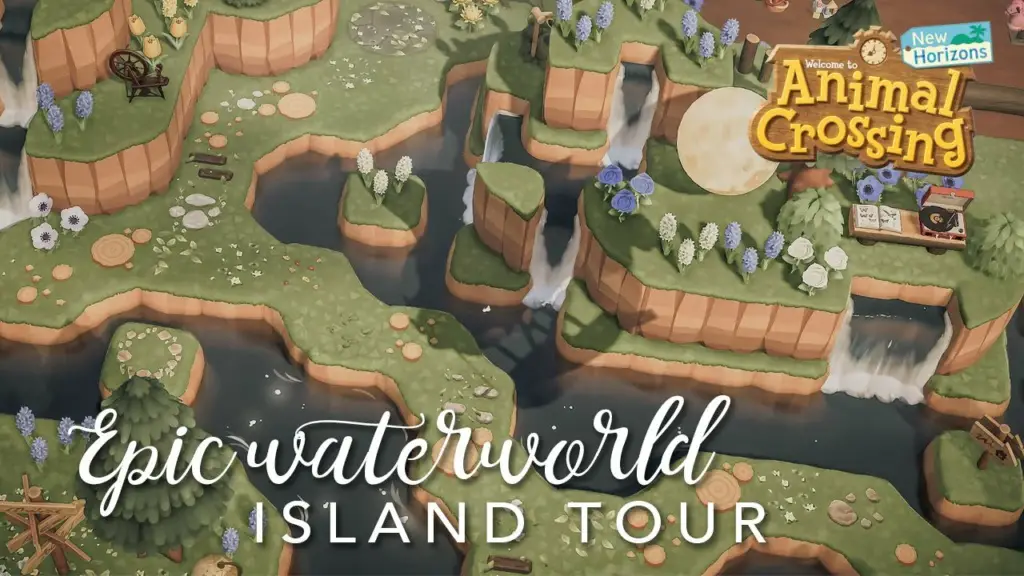 A water park could be built on the island.
The game does not allow for the creation of water slides, but players can put up their man-made ponds, beaches, and pools with ice cream vendors and beach-themed decorations.
This effect can be enhanced by placing surfboard standees, bathing suit displays, fish tanks, diving boards, lighthouses, and playground slides in the sea.
By adding the summer's newly available pirate things, this might also be transformed into a water park with a pirate theme.
All of these choices are excellent starting points that the gamer can further modify in their unique way or change up a bit.
6. Disney-specific path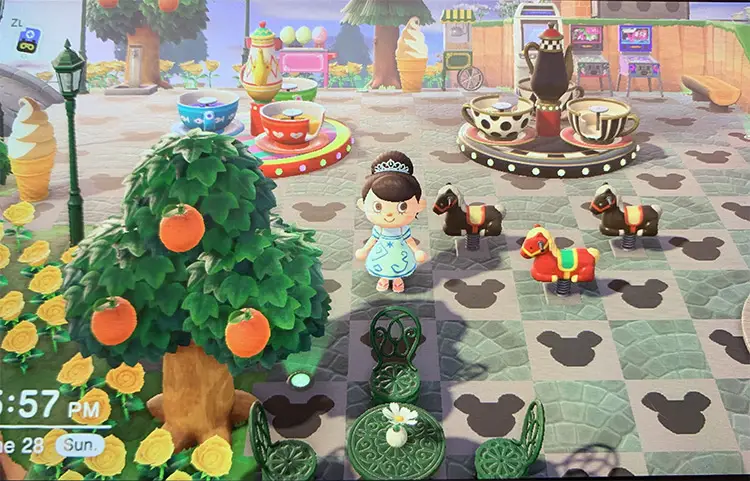 SOURCE OF IMAGE: @TRACYROBRIN
A cameo from our favourite animated mouse!
I have the impression that I am in Disneyland right now.
This person was trying to spread the theme park vibe throughout the whole region. I adore the added details, which I'm sure took a lot of effort to produce.
But you can use any other type of symbol in place of the Mickey icon.
If your carnival has a theme, it might be that, or it might just be a straightforward heart or sun pattern. Whichever you decide, it will give your carnival area a wonderfully distinctive vibe!
7. Ticket Office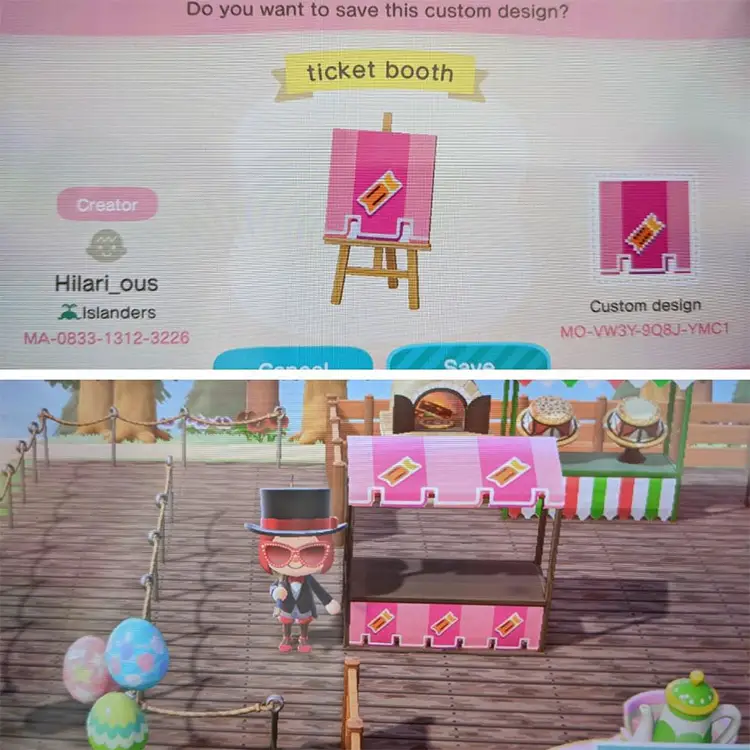 SOURCE OF IMAGE: HILARIOUS
Bring it on, everyone. Purchase your ticket to attend a historic carnival!
This ticket booth is, in all seriousness, a pretty excellent accent for this kind of design.
This player researched the layout of a Nook Miles Ticket before altering the colour scheme to create their interpretation of the concept.
How they were able to exactly position the pink stripes between each awning on the stand truly astounds me.
Even the complete ringmaster gear is on and ready to greet everyone who comes to their marvellous carnival creation.
8. Fenced Lines For Rides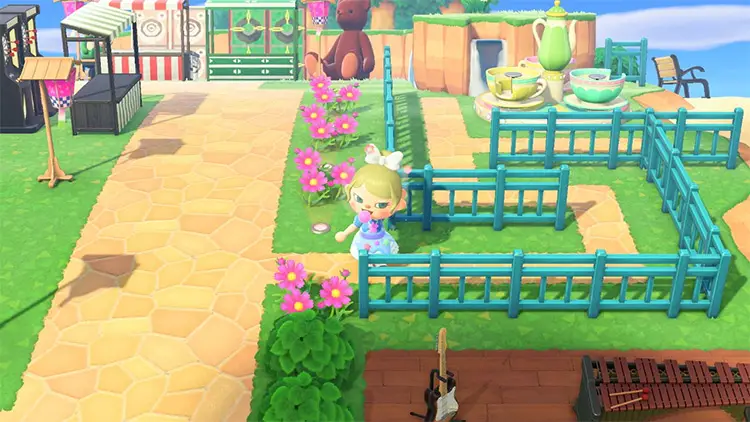 The only drawback of theme parks is likely the long lineups and wait times.
However, you get to set the waiting times in this situation. That's something, then!
A terrific approach to add detail to your neighbourhood attraction is with this fence.
Additionally, it's a surefire way to go toward receiving a five-star island rating.
The pastel hues of their teacup ride go beautifully with the iron railing in this area. But virtually any type of fencing will function.
Almost anything can be paired with brick fencing. Corral or even hedge fencing might be used for a more natural appearance.
9. Carnival Cuisine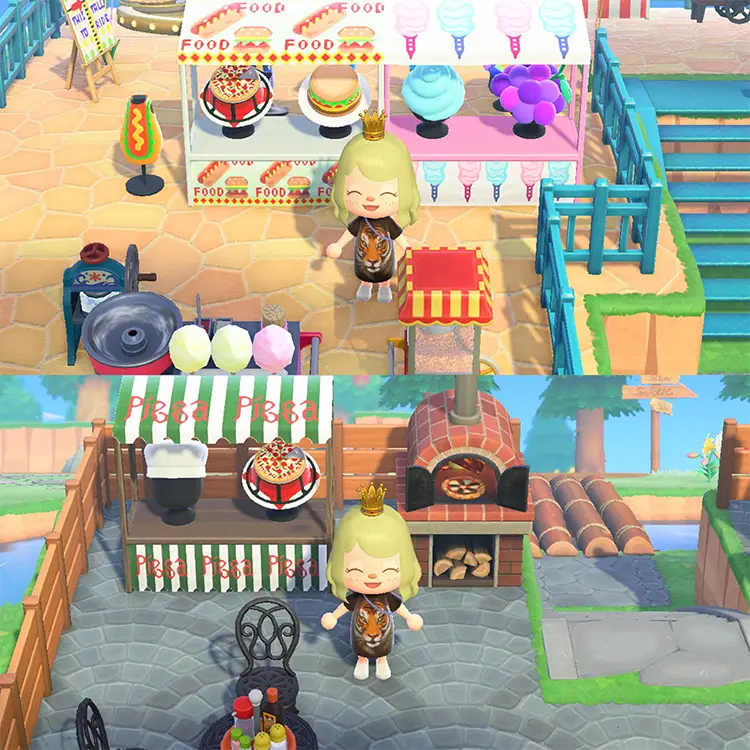 Source of the image: ALREADYCRAZYCATLADY
How could we have overlooked the food?
Your experience in a theme park can be made or broken by the food. However, I can tell from the presentation alone that this guy has some delectable items available for purchase.
I adore how every stall was created to highlight the food they were offering! If you weren't quite sure what to do with that pizza oven, this is the ideal setup.
And look at this: the fruit and ice cream hats have a purpose more than just being fashionable.
Just by observing the cotton candy and popcorn, my mouth is watering…
10. Boardwalk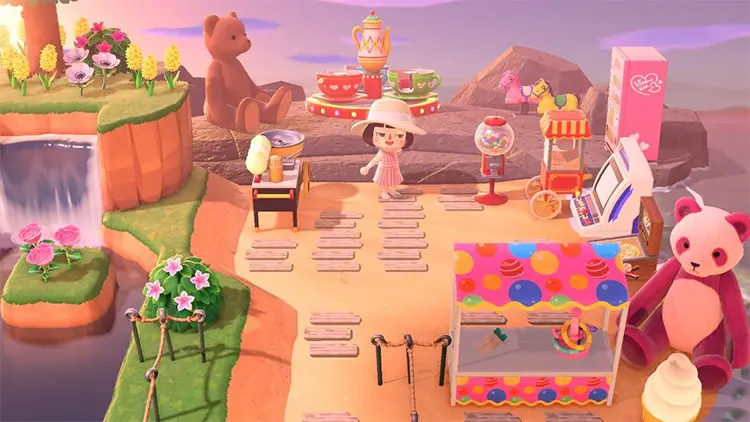 SOURCE OF IMAGE: @MICHELLEKETREM
This adorable boardwalk is a great way to provide a bit more beachside amusement for those who desire it!
It's just one of the countless brilliant boardwalk concepts for ACNH, and this island destination has it all. Everything is available, including games, food, and a teacup ride up on the rocks.
They better not leave too quickly or you'll be pleading with Pascal to rescue you from the ocean!
The small boards on the beach are adorable, and I like how the flower colours blend beautifully with the various park features.
11. Clown Zone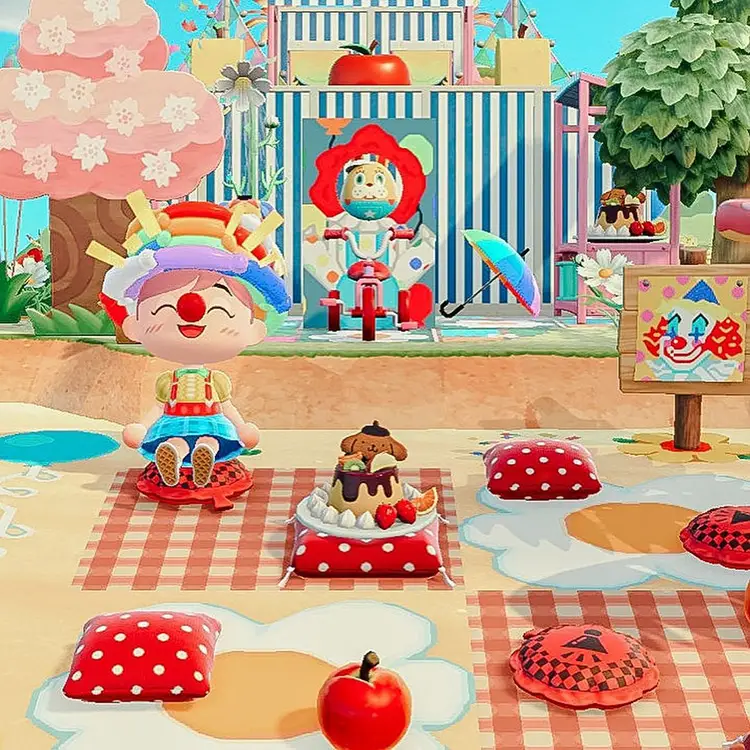 Source of the image: @MUFFYCROSSING
Horn blowing
I believe I've located a location where Pietro will feel right at home.
Such a sweet little spot for any carnival theme, this. This player designed a stunning set around the newly added photo standees and discovered the ideal application for them!
My tree and grass standees have always baffled me as to what to do with them. But this concept merely demonstrates how innovative Nintendo has always been in terms of its designs.
The hues of the rainbow are essential for pulling off this area. The remaining background can either be kept straightforward and used for a different type of appeal, or it can be expanded upon in this way.
12. Game of Balloons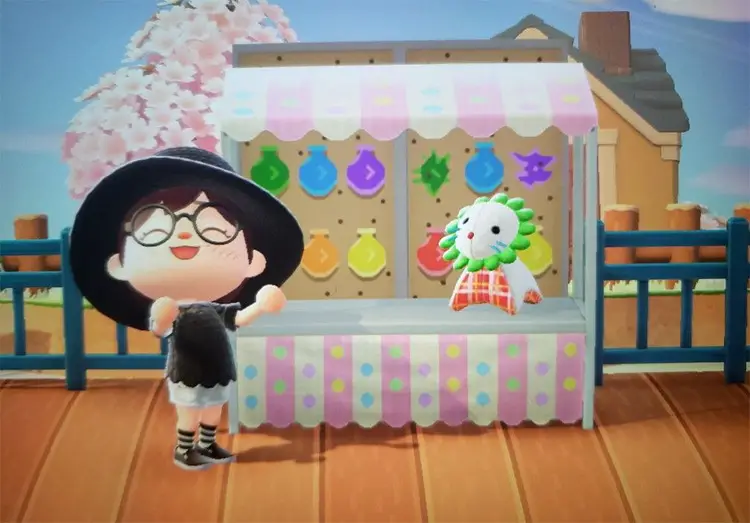 Source of the image: @ABBIFER0405
Steady…steady…
A direct hit, yay!
Who doesn't enjoy playing a traditional carnival game with rewards at stake?
This is yet another fantastic application for a stall that you may design whatever you like.
Look at the finer details on the board behind the balloon-filled stall. All varied hues, some with varying degrees of genuine pop… amazing!
You can draw attention to several award categories, from homemade recipes to specialised attire.
The finest part about this plan is that your villagers will be able to verify that it isn't rigged.
13. Game With Blocks And Prizes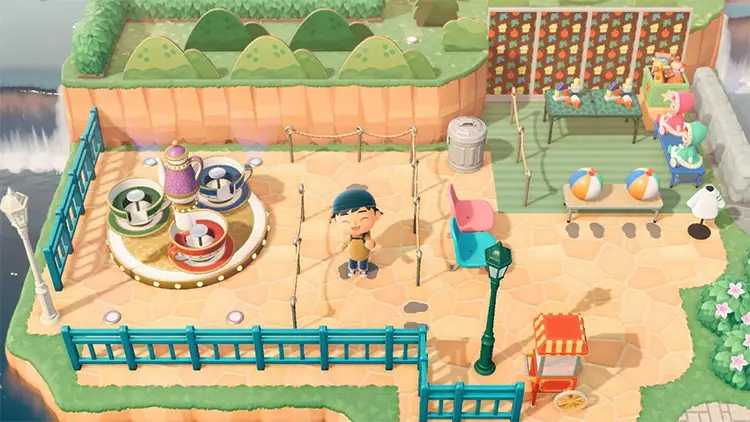 Source of the image: @PEEWEECROSSINGS
What a fantastic carnival space this gamer built.
I believe they did an excellent job of utilising a traditional carnival game here, especially when looking at the blocks game and reward area.
It appears that they have used a tour guide shirt to simulate an attendant in the middle of the game, which is creative in and of itself.
Teddy bears served as the inspiration for their reward area concept, and they must have painstakingly gathered each one from Nook's Cranny and individually tailored it. Jeez.
Sincerely, any prize haul would be preferable to the sports jackets that I constantly receive as gifts from my community.
14. A racetrack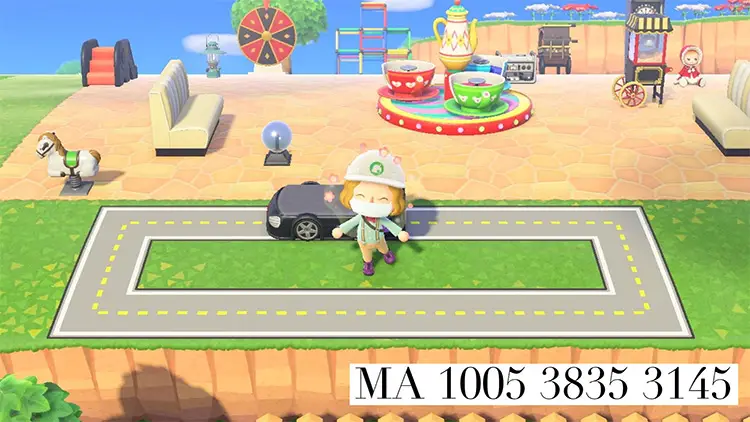 SOURCE OF IMAGE: CAMRYNDAYTONA
Watch out, something is coming through quickly.
No theme park would be complete without a race car track, as this gamer most eloquently puts it (or bumper cars).
And what a fantastic method to make sure that no patch of grass in your park is unoccupied!
With a mix of black and red, it appears that this participant coordinated the hues of the majority of the attractions pretty nicely. You can also utilise additional colours for the automobile beds.
15. Lazy River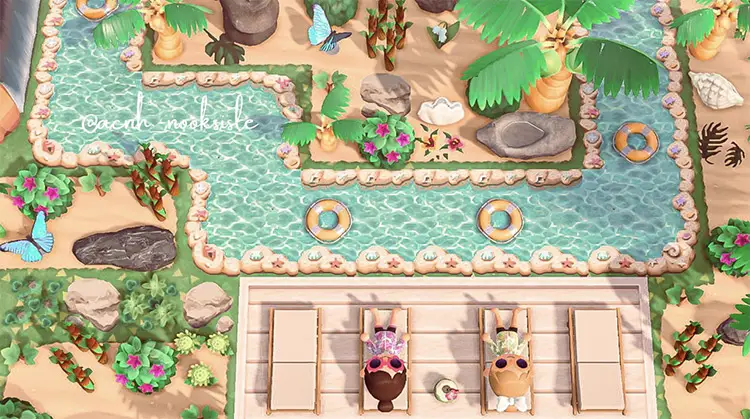 Source of the image: @NOOKSISLE
I'm speechless at how lovely this is.
This gamer has come up with a fantastic waterpark/tropical resort concept that is guaranteed to draw a tonne of tourists. Look at that water, please!
The river's banks are amazing, and the utilisation of a variety of flora perfectly completes the overall aesthetic.
You can make it more of a jungle or resort environment as you choose with any of the chair selections available here.
This lazy river concept, in any form, has the potential to become a popular summer attraction.