Are you having trouble or unsure of what to do with resident services in ACNH?
Want to create a brand-new Plaza Design Ideas all on your own?
Today, we'll look at ten various decoration suggestions for enhancing the aesthetics of your resident services and plaza.
Each plaza ideal address is listed here for your convenience.
18. Resident Services Area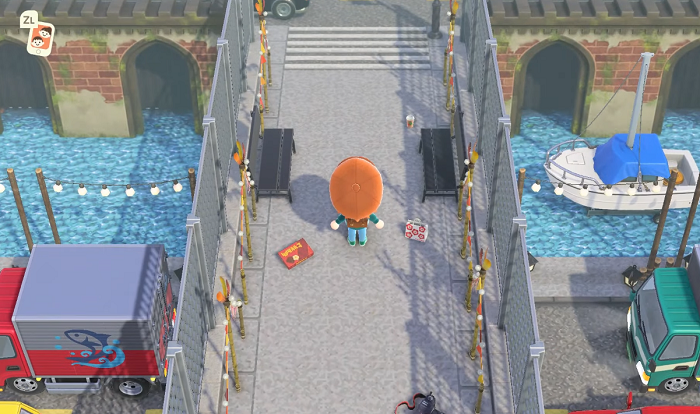 The square in the front is so wonderful; this is sort of a city.
There is a fenced area behind resident services that resembles a bustling motorway.
I adore how the new vehicle accessories are used in the nook stop; they are simply stunning.
Alongside the plaza, there is a bridge that crosses some water and resembles a motorway bridge.
How ingenious that there are yachts out here as well. The plaza has such a unique design.
17. Neighbourhood service near an airport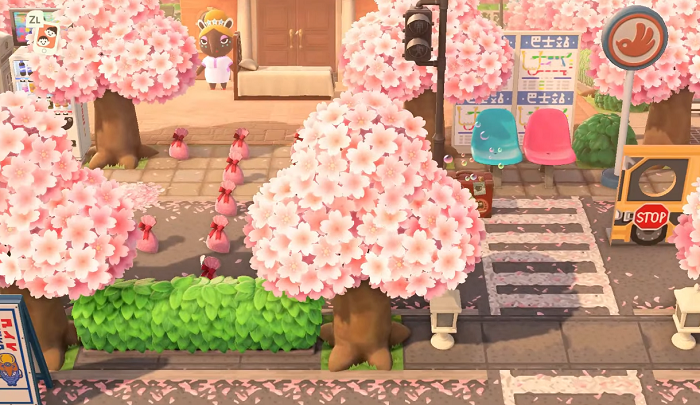 This quaint neighbourhood around the square is really lovely.
It is gated and has an own island flag. The airport may be reached through a crosswalk, which makes excellent use of the available area.
This island appears very organic; the developer did a wonderful job. The tiny poppy's bakery and the school bus are both lovely.
16. Parking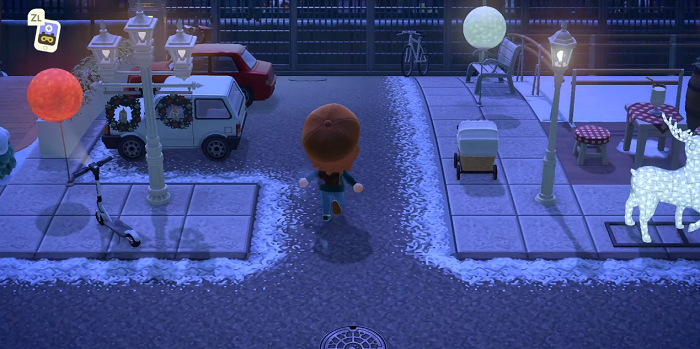 The airport is located in the middle of yet another city island.
The locations near resident services are my absolute favourite.
The parking lot at the plaza is really creative; the mopeds are sort of dispersed and staggered, and the little balloon accomplishes this with the glowing moss balloon.
The yoga emote can be used to make yourself appear to be skating in a photo taken in this area, which also had a small ice rink.
On the opposite side, it appears to be a busy city street; this is quite plausible and true to the notion of a metropolis.
15. Roadside Camp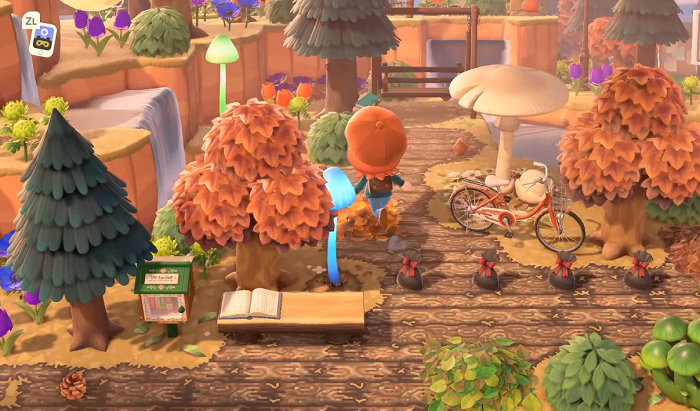 The airport is not too far away from this residential service. Just over a small creek is a charming little seating area with a really natural feel.
We have something akin to miniature camping with the illuminating moss furnishings, the illuminated mushroom items, and then behind resident services.
Just a 12 out of 10 for the waterfalls and the entire waterscape. A cedar tree is also present.
14. Tourist spot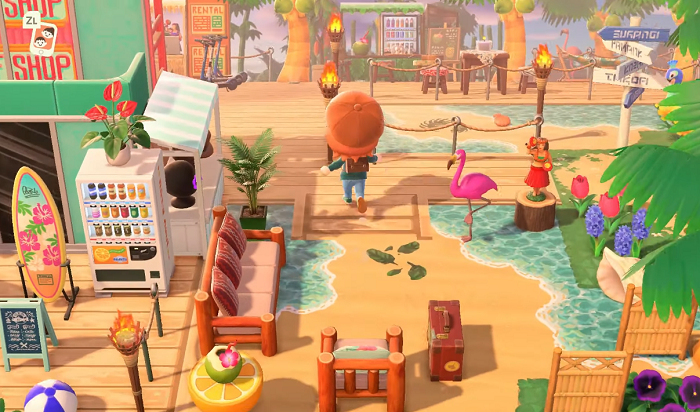 The piers on this island gave the impression that you were strolling on a dock over water since you could see water seeping out from beneath them.
It surprised me how close to the ocean this resident service was. Details on the rental bikes and scooters are provided below.
Given that the resident services plaza is so close to the beach and that there is the natural, flowing water coming out from beneath, but it is roped off, it feels very much like a public getaway, a vacation area, and there is a small seating area on the sand.
The surf shop was particularly appropriate to fit with a tropical theme.
A good pattern to follow is having the stores nearby for tourists, and it merely underlines how vital resident services are. Then, we have nooks and crannies in close proximity.
13. VIKING THEME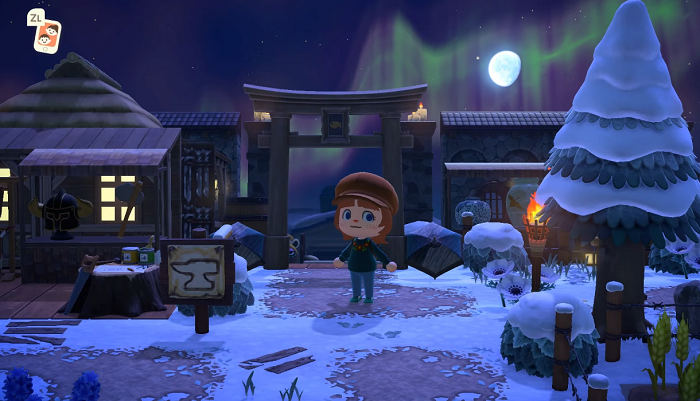 The island has a Viking atmosphere, and the northern lights are spectacular.
Beyond the original idea, the island's emphasis on resident services is something I particularly appreciated.
A key area on the island that serves as the hub of all social interaction and market activity.
We have a farm here in the front, and as you walk around, you'll see little markets, a pathway, the Able Sisters shop, as well as some cute terraforming behind and further businesses.
It seems like everything significant is near the plaza when you walk over to the left side of the plaza and you're at Nook's Cranny, making it a crucial area for the island.
There are two sentry gyroids as well.
12. LITTLE VILLAGE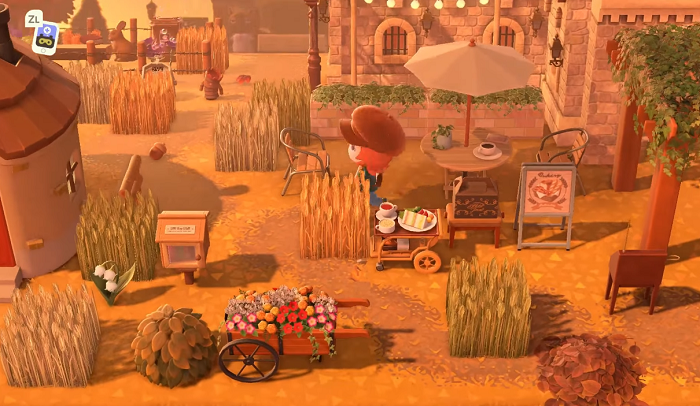 Due to the adorable way the varied hues of the wheat fields are combined in this 2.0 update, we now have islands like this one between resident services and the entrance.
The location of the villager dwelling near the farm's entrance was extremely unusual.
They installed an ATM in the front, and behind resident services, there was some really cool terraforming going on that might have formed a shape on a map.
Particularly in the autumnal season, everything was used so exquisitely, including the colors.
11. VIVID PLAZA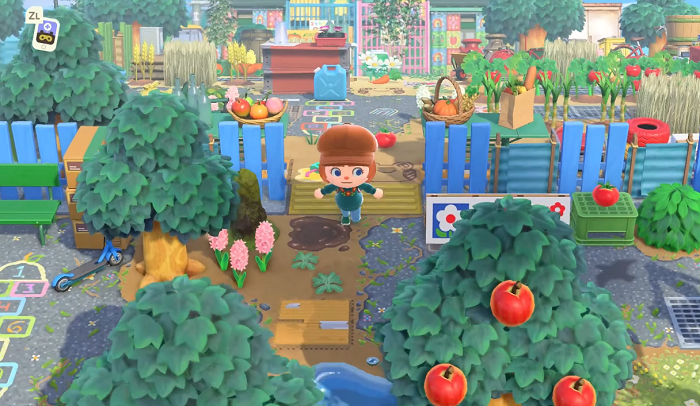 As far as original themes go, this is one of the top songs on the charts; it's called abandoned kidcore, and everything about it is so vivid.
You can undoubtedly link kidcore with these unique drawings that have been applied on the roads and other surfaces, notably with chalk and other materials.
This island is extremely beautiful despite the abundance of industrial items like building debris and warning signs. It is overgrown with weeds and plants, and it is obviously overgrown.
The resident service was located right next to a house in a community that appeared to be just off the main plaza. It resembles a tiny new neighborhood.
10. Fantastic Plaza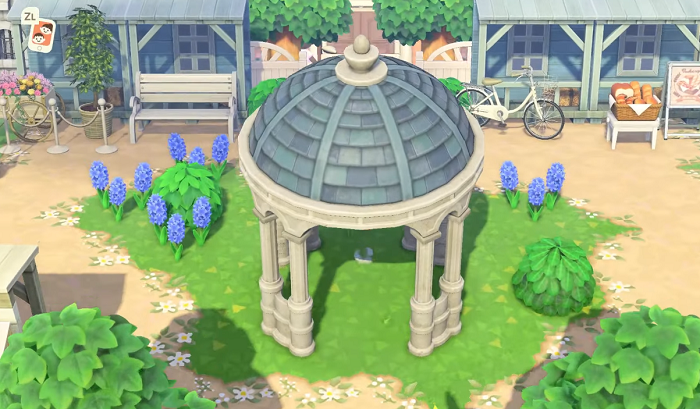 It's possible to run into Rango in this wonderful Wild West village at any time.
There was a market on the left side of the plaza, which was extremely cute and a good feature to stress that this is a lived-in town with residents, and it was really lovely and elegant in a sort of country manner.
I love the usage of these castle walls.
9. Song Room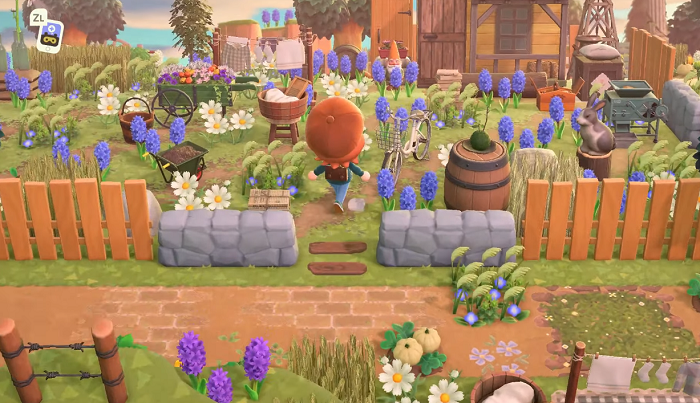 reddit.com (Personzoo)
Even if New Horizons contains a wide variety of enjoyable songs, why not add some of your own musical flairs?
Since they're one of the few things that players can engage with, instruments can be especially entertaining.
A music room can be a fun gathering place where players and island guests can jam spontaneously because there are so many musical instruments and other music-related items in the game.
Music stands, stereos, and radios can be used to beautify and accentuate the space, while instruments like guitars, amps, tambourines, and gongs can be added.
8. A sculpture park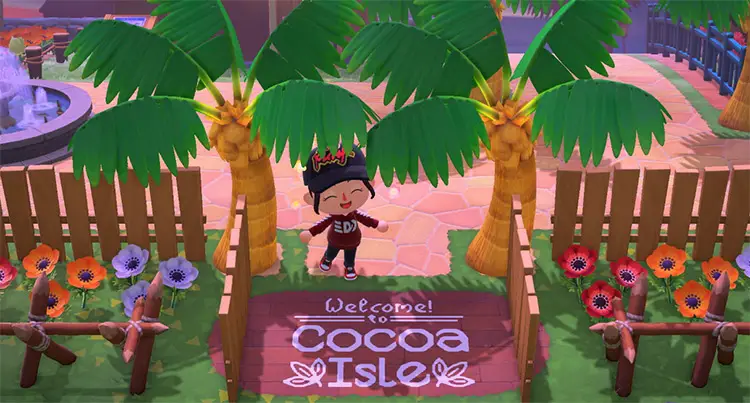 The addition of Redd and the art gallery wing of the museum gave players a lot more tools at their disposal to customize their islands.
The sculptures and some of the zodiac artefacts were used by Twitter user aleumdaunmochi to construct this stunning sculpture garden.
Any island would benefit from this lovely design idea's sophisticated flair, and the area would stand out and look incredibly stunning thanks to the soft, subdued colour scheme and complementary flowers.
7. Maze of Hedge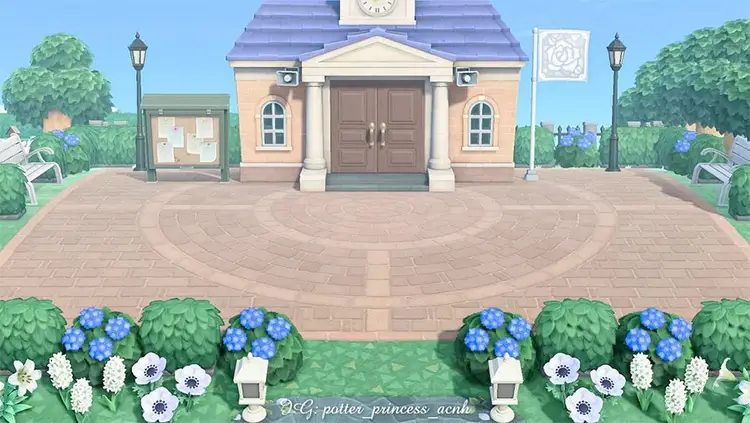 One can't help but think about the possibility of uniquely designed mazes after the recent May Day Hedge maze event.
A hedge or fence can be used to create a network of passageways outside.
By including some puzzle-like impediments, such as gaps or trees, you can even take this to the next level.
This might be used as a cute little activity that friends visiting your island could enjoy.
6. Examining/Home Office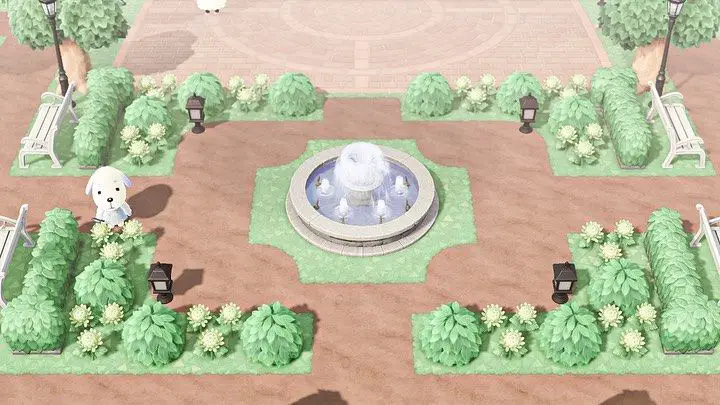 (grayce fayce) Reddit
Although living on an island can be enjoyable and peaceful, having a quiet spot to study or read can also be crucial.
There are many products and furnishings in New Horizons that book lovers might find ideal.
Think of furnishing a space with desks, books, file cabinets, fax machines, and homework stations.
A world map, globe, cuckoo clock, and bottle ship are examples of additional ornamental components that can be added to the theme.
A beautiful rug might be added to further "bind the place together."5
5. Waterpark and Hangout on the Beach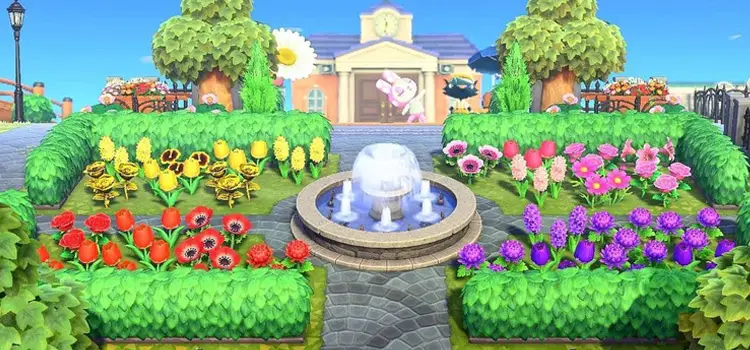 There will be no shortage of expansive, serenading beaches to relax on because players are living on an isolated island.
Therefore, it makes sensible to add accessories to at least some of this space.
In the first place, coconut trees are a wise choice. They are both aesthetically pleasing and practically helpful because players can charge a premium for the fruit.
However, there is a lot more beach and water-themed decor that can be used to complement this tropical growth.
The atmosphere of a beach resort or camping can be created by setting up cots, bonfires, umbrellas, and tiki torches close to the ocean.
Sandboxes, volleyball nets, and cassette players can all be strewn about to create the illusion of a pleasant beach hangout for sunbathers.
A swimming pool and lifeguard chair can be added to provide the appearance of a waterpark.
4. Fitness Facility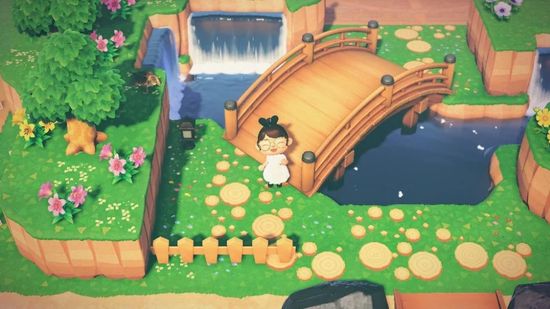 Although creating, mining, and cutting down trees will provide your avatar with plenty of physical activities to engage in, why not also include a fitness centre?
Fitness-related objects are widely available and can make for some aesthetically pleasing decor.
Many of these are more expensive, but they are worthwhile investments. There are climbing walls, pull-up bars, punching bags, and tyre stacks among other things.
3. Area Specific to a Character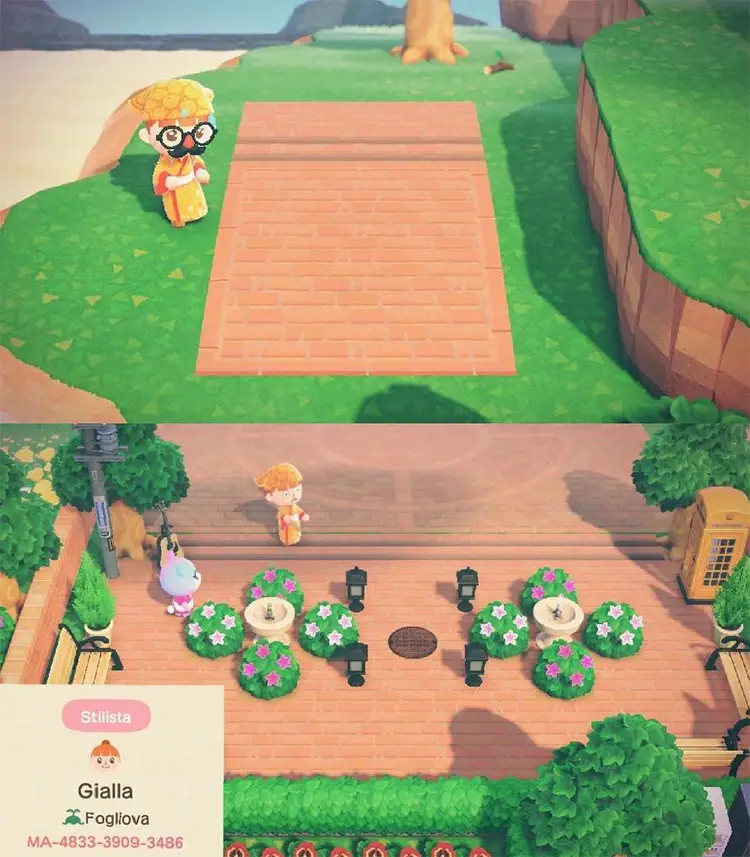 Players are demonstrating their affection for their favourite Animal Crossing villagers by reserving specific spots for them because the game has so many distinctive inhabitants.
For instance, Twitter user mayqueencass has given the dessert-like Merengue her own own bakery, replete with customised signs.
Many people in the town might be able to get themed places based on how they look, like a fast-food place for Frita the sheep, who looks like a burger and fries. It's time to start creating designs for your preferred animal.
2. Carnival/Playground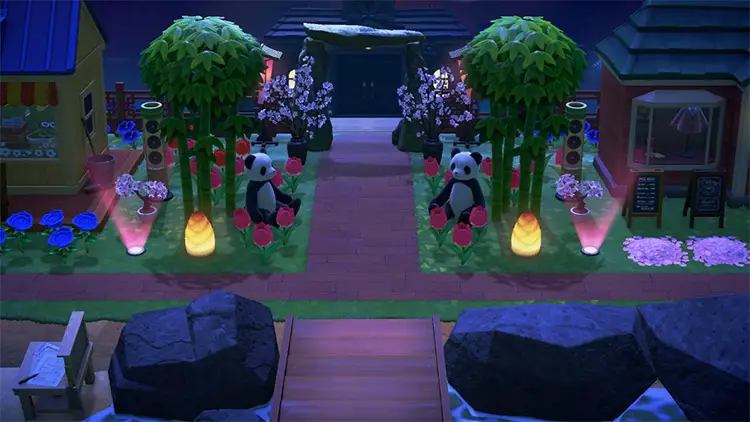 reddit.com (Hollowbastian)
You can add recreational amenities to places further inland in addition to adding beaches. These may act as a vibrant playground or carnival to liven up the island.
This can be brought to life with tricycles, popcorn machines, playground gyms, golf bags, elephant slides, footballs, and springy ride-on vehicles, among other things.
To further dress this up, cotton candy stands, soccer goals, and teacup rides can be added.
Get saving now because several of these are available through Nook Miles and some of them aren't inexpensive.
1. Arcade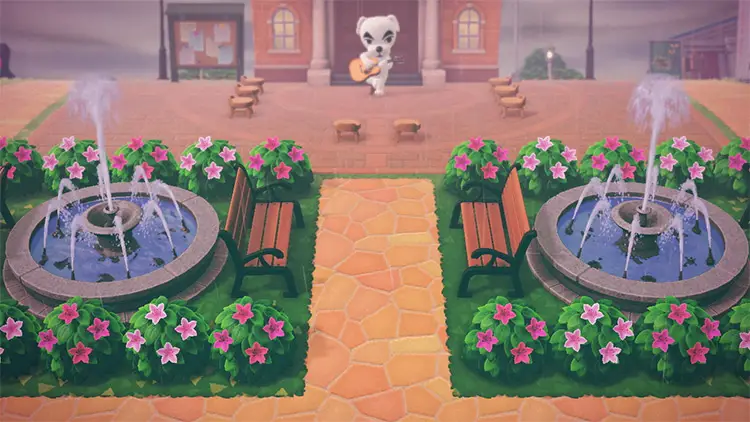 through YouTube (vanburen20)
It's perhaps appropriate that the top entry on this list be an arcade room given the nature of this publication.
The Nintendo Switch, a "arcade fighting game," and an accompanying arcade chair are the apparent inclusions here.
However, players can get more inventive by adding dartboards, snack/vending machines, and even a "robot hero" in the style of a Transformer to their gaming room paradise.