It should come as no surprise that you would want to put some effort into making your museum appear presentable from the outside after collecting rare animals.
Diligently purchasing authentic works of art, and donating everything to Blathers while politely listening to him explain each donation.
We've compiled the top 21 ACNH museum ideas to get you started on that, and we hope they'll motivate you to create the best museum you can!
21. Palace Museum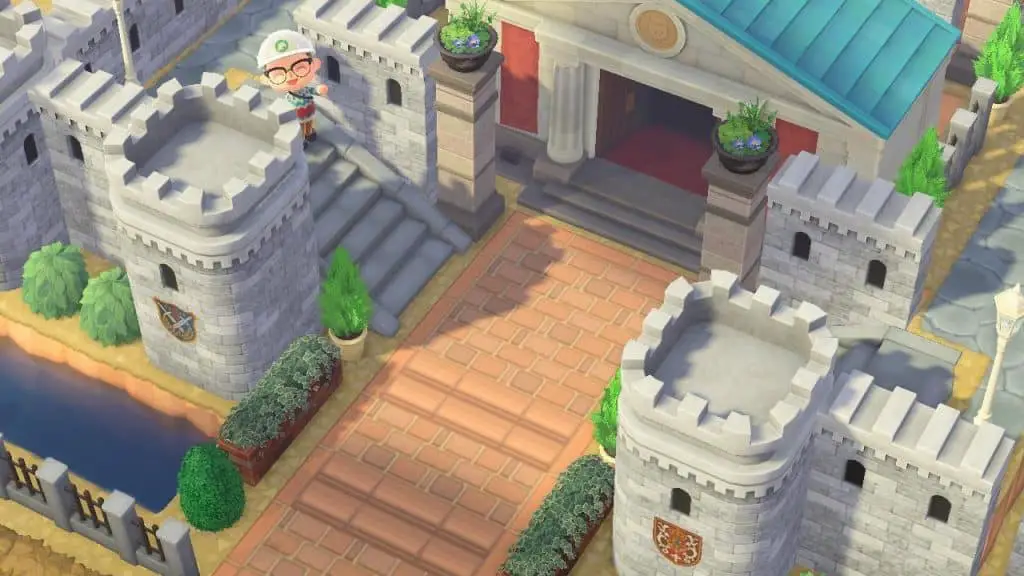 Let's get things going with Reddit member u/opening SpecterCody's contribution!
With the help of Castle Towers, Castle Walls, Decorative Pillars, and a strategically positioned Stone Staircase, you can give your museum a castle-like appearance.
Use plant partitions, triangular topiaries, cypress plants, bushes, and Floating Biotope Planters on top of the pillars to incorporate some plants into the design.
20. Fairy Fountain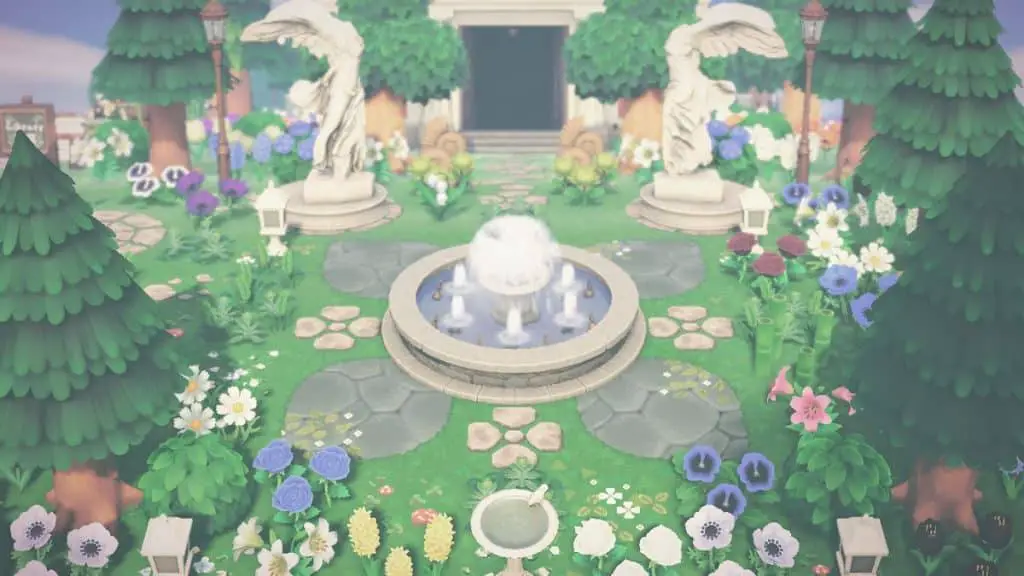 The museum entrance now has a mystical touch thanks to Tumblr user mochi-moss.
Under the fountain, they shaped the stone paths like fairy wings, planted stray flowers and grass, and, for symmetry, placed two Valiant Statues next to the entry.
It is lovely and magical.
19. Ruined Museum Entrance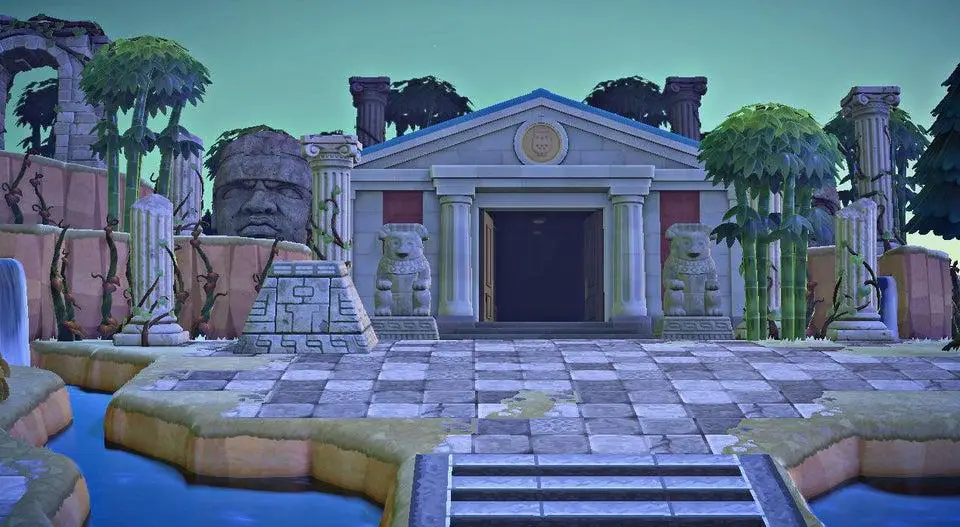 Make the entrance to your museum resemble ancient temple ruins to give it an eerie feel.
The worn-out tiles were created using a custom route code from MA-9369-1426-8734, and vines were added to the cliffs and adjacent areas by Reddit user u/KirbysDreamland93.
The ambiance of the temple ruins is enhanced by the ruined decorated pillars, ruined broken pillars, Glowing Moss Statues, Rock Head Statues, and a Forbidden Altar.
It's time to embark on an adventure à la Indiana Jones in search of a priceless item!
18. Temple Doorway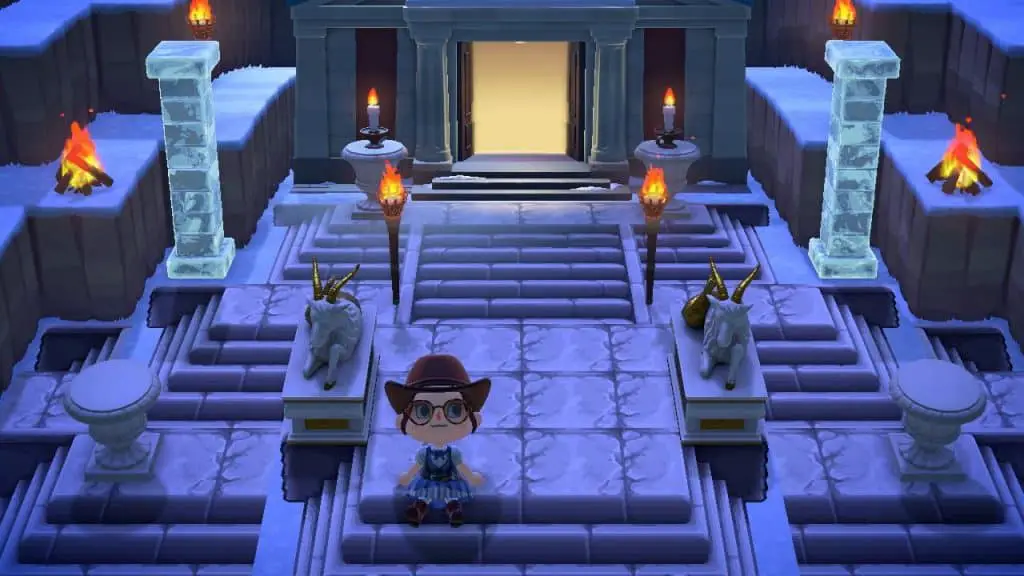 Let's continue the temple aesthetics with the museum temple entrance created by user jin men56.
They were able to create the illusion that the entrance is located high up on top of a hill or pyramid with numerous long flights of stairs by employing unique path codes.
You can download the code for these stages, which they independently created, here. Exceptionally great work!
17. Undiscovered Spring Entrance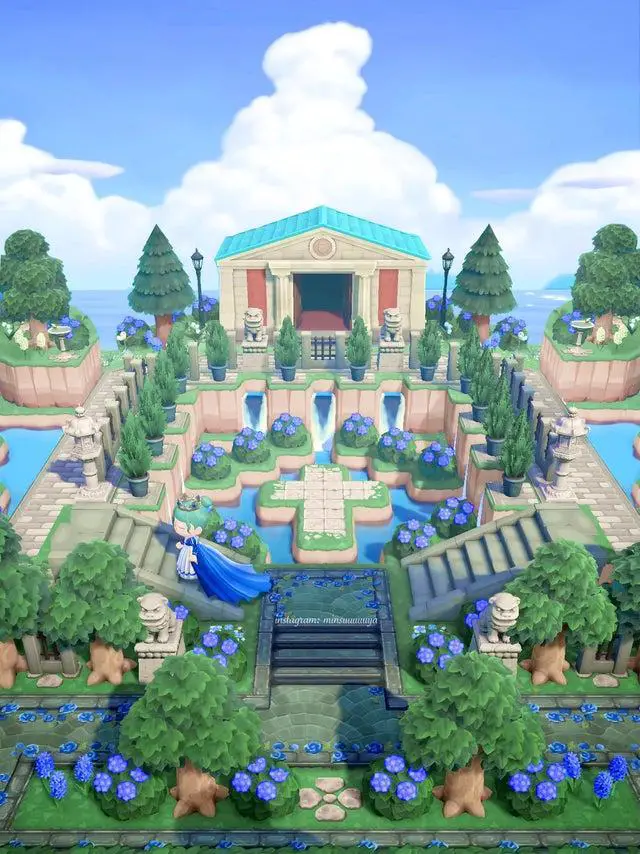 The entrance seems spiritual and mystical thanks to the presence of a hidden spring fountain.
It has a fantastic splash of color thanks to the positioning of blue flower petals and hydrangea bushes.
To accomplish this, some terraforming must be done to place a pond and some waterfalls a level below your museum. Outstanding effort, u/tiara king!
16. Cafe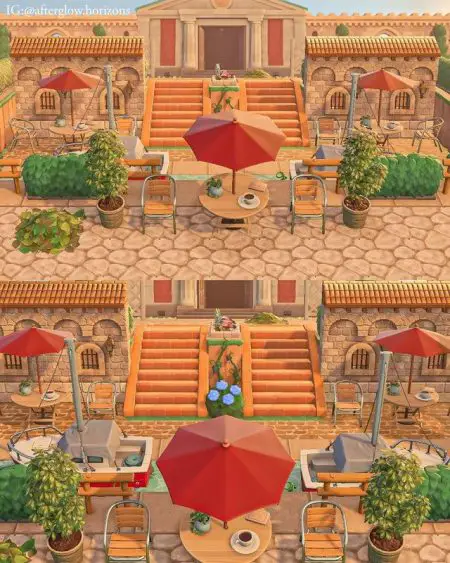 Create a museum café entry to provide your guests a spot to sit and unwind.
The outdoor café setting was created by Instagram user afterglow.
Horizons uses several bistro tables, Metal and Wood seats, and Medieval Building Sides as walls or fences.
A small channel for yachts was also constructed.
Oh, to have a slice of cake while gazing at passing sailboats after a day spent visiting museums!
15. Fountain Square Entrance
This museum entry might match your visual preferences for contemporary cities and concrete jungle islands.
The island was transformed into a real city by Instagram user colin.crossing, replete with streets, buildings, and sidewalks.
Their museum's entryway is also quite distinctive!
They utilized a mossy square bathtub rather than the customary fountains like Park Fountain, Shell Fountain, or a normal fountain!
It complements the city's brick and concrete aesthetic.
14. Entrance Inspired by Frida Kahlo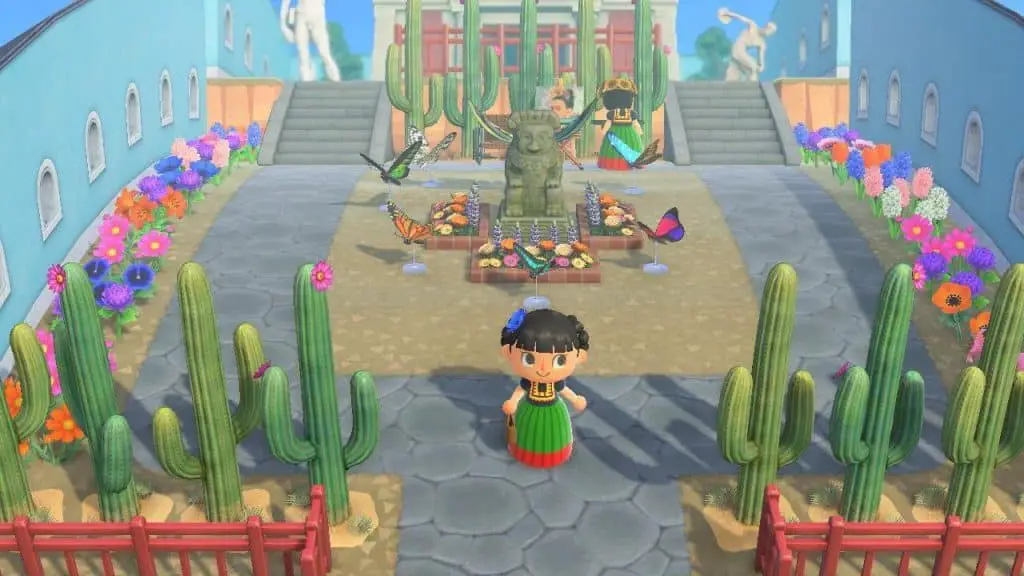 In their museum entrance and courtyard, Reddit member u/vdevaca wanted to show off their love of Frida Kahlo and La Casa Azul.
The statue in the middle is a Glowing Moss Statue, while the walls are Medieval Building Sides.
To emphasize the vibrant nature of her artwork and Mexican culture, they also placed models of butterflies and vibrant flowers.
13. Entrance to a modern building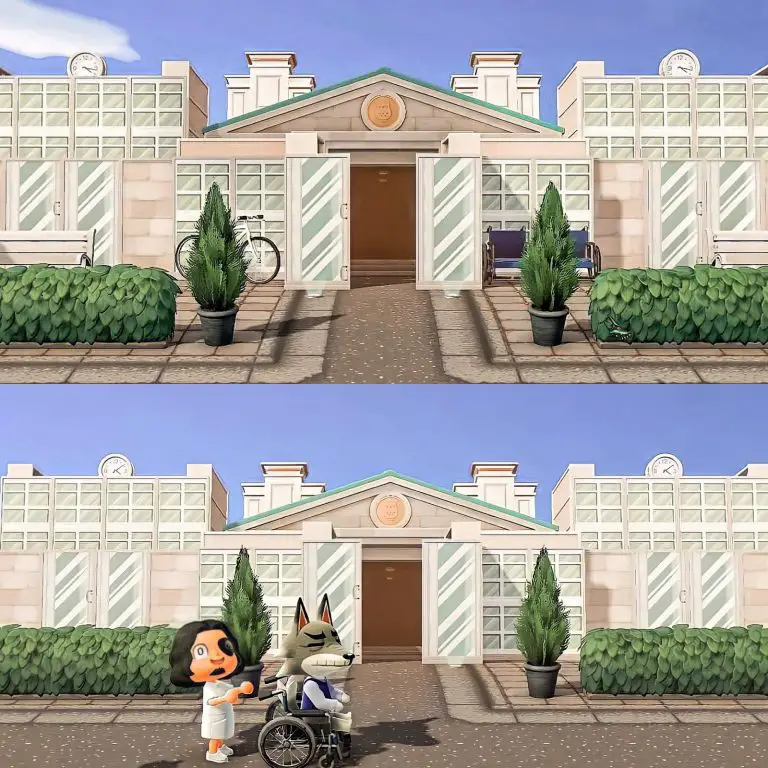 Thorin ACNH, a Twitter user, skillfully alters their museum to resemble a contemporary structure with expansive glass windows and sliding glass doors.
Custom Simple Panels are the secret to this transformation.
To enhance the building's appearance, they also used wedding pipe organs.
12. Entry from the Rock Garden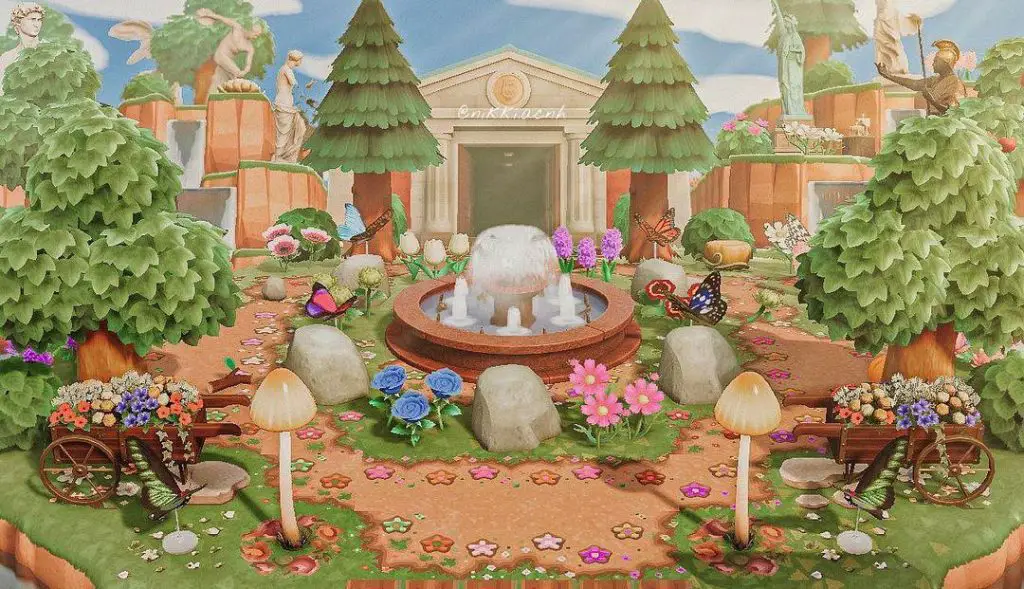 Right in front of your museum is a perfect area to collect all your rocks.
You can have a rock garden entry for your museum and decorate it with flowers, butterflies, and a fountain, as demonstrated by nikki.acnh on Instagram.
Additionally, you can use additional sculptures from Redd to adorn the space.
11. Entry to the Easter Egg Hunt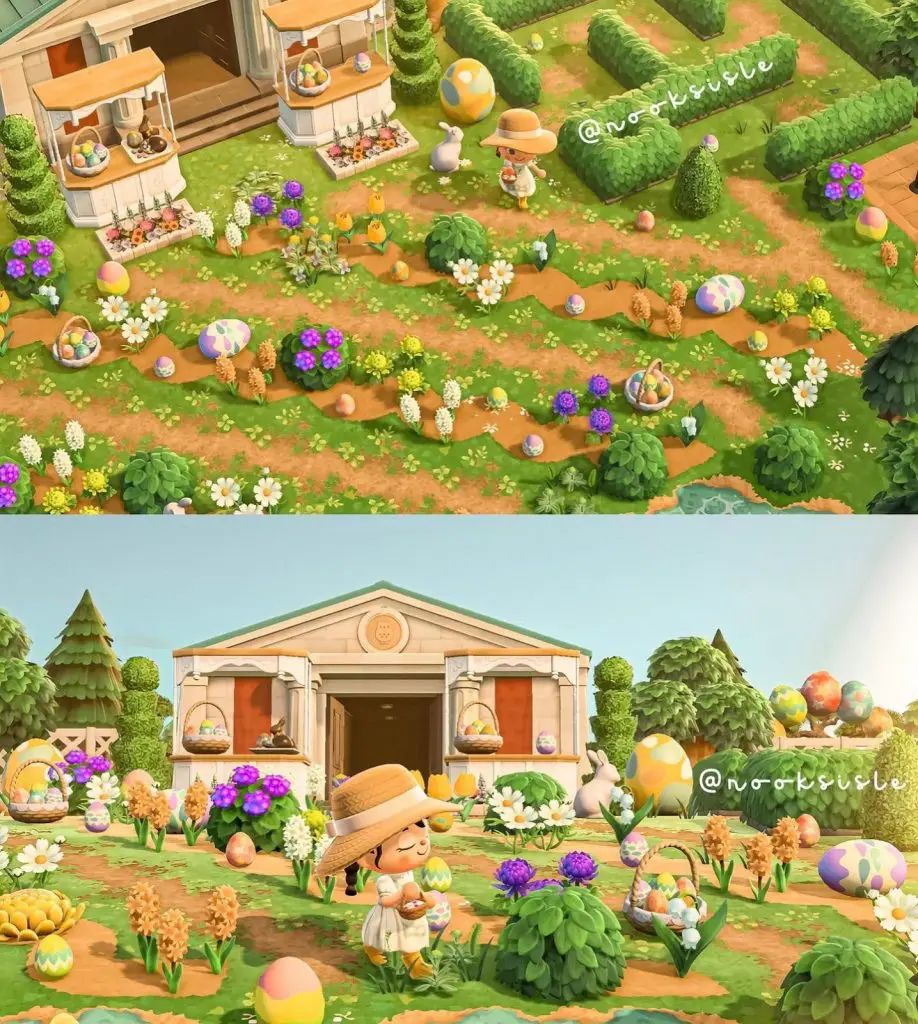 Not many Animal Crossing players actually look forward to Easter or Bunny Day.
The concept of a massive egg hunt in front of the museum is fantastic if you really enjoy the occasion and want to celebrate it all year long.
You may even alter yours to include a sizable maze.
10. Ideas for a tropical entryway from Acnh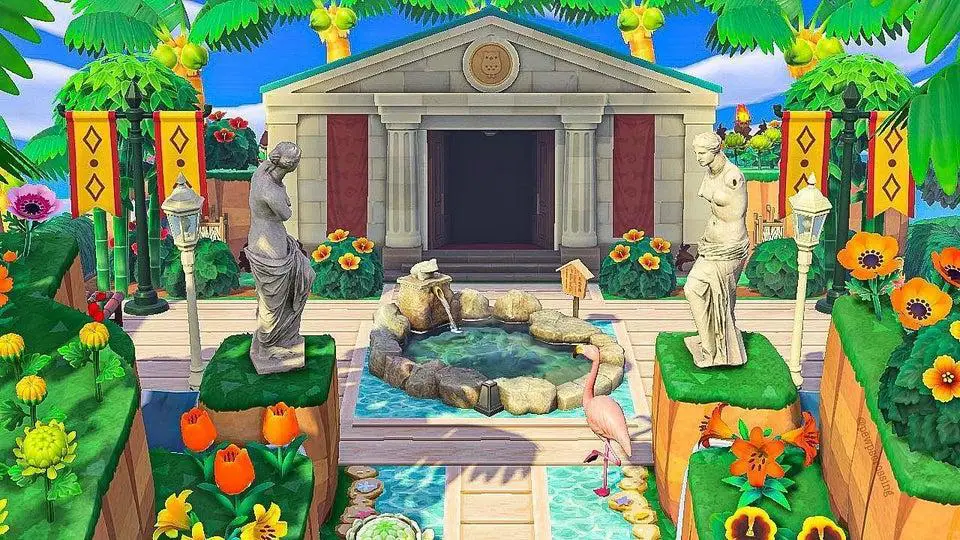 A tropical museum entrance is unquestionably necessary on a beautiful island!
This entrance concept keeps the resort feel of your island going.
You can use the outdoor bath in the center in place of the standard fountain.
Use bright yellow and orange flowers such as yellow mums, orange tulips, yellow pansies, orange lilies, and yellow Hibiscus Bushes to enhance the tropical aesthetics.
Keep the coconuts in mind!
Another smart move is to set up two Market Place Decorations next to the entrance.
9. Bunny Entrance to a Park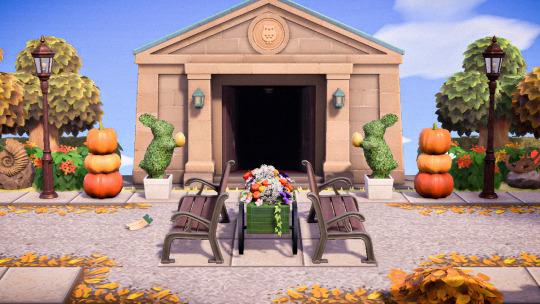 The sleek yet understated museum entrance design comes from quenepacrossing on Tumblr.
It has the appearance of the "autumn in a small town" season.
Two Bunny Day Topiaries, Spooky Towers, a Garden Wagon, and two Garden Benches are all present at the entry.
It's a really sweet touch that the ticket fell to the ground!
8. Rock Garden Entrance, Wood Deck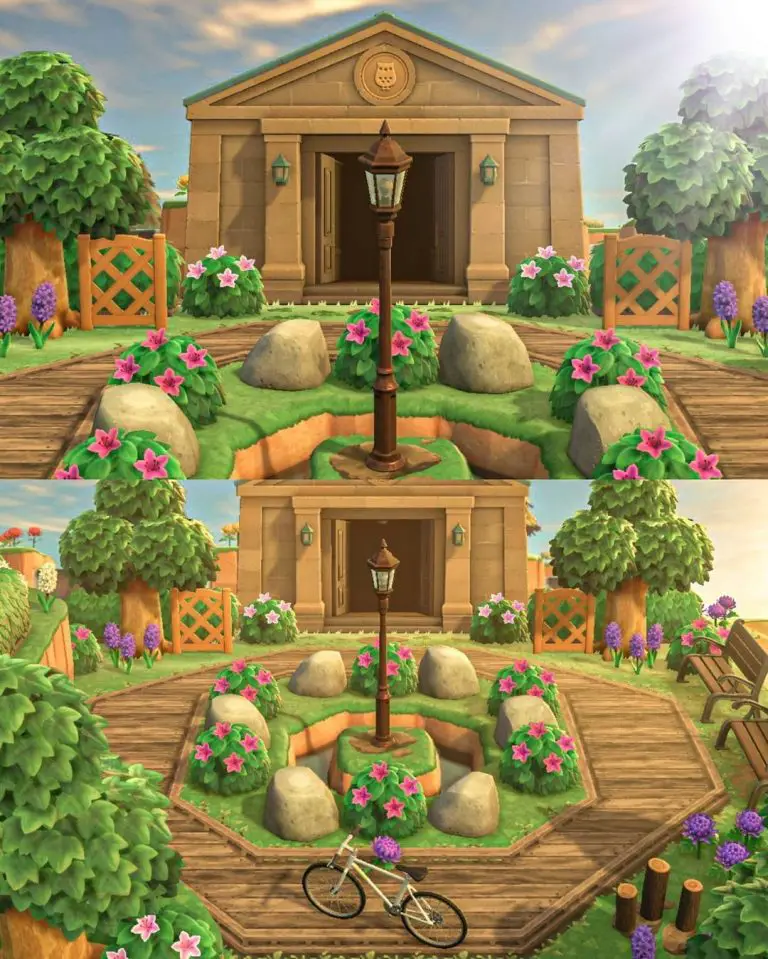 Although the architecture of this museum entryway might not seem very intricate, there is beauty in its calmness and simplicity.
The wood deck path creates an additional rustic and natural trail that leads to the museum.
They created a pond in the middle in addition to gathering rocks for a rock garden.
The area's rustic comfort is enhanced by the lattice fences, garden benches, and log stakes.
On Instagram, the creator is ren04at, and their creator code is MA-1944-3607-0570 for others who want to try the deck path.
7. Fountain Wall Entrance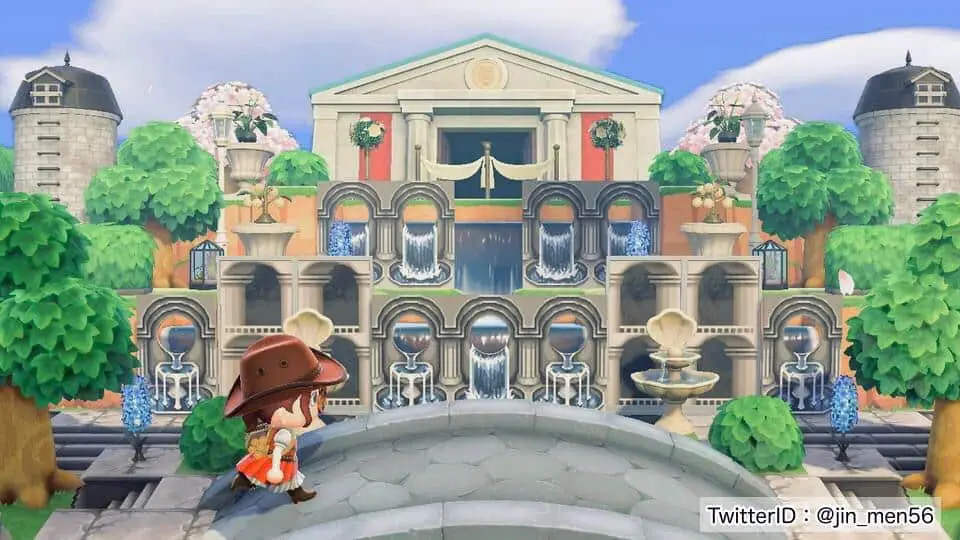 If you simply can't get enough of decorating with fountains and waterfalls, check out this entry to the ACNH museum created by jin men56 on Twitter!
They altered Face Cutout Standees to resemble flowing fountains and positioned them next to actual waterfalls using their very own museum design codes.
This offers your museum a magnificent appearance!
6. A large Museum Park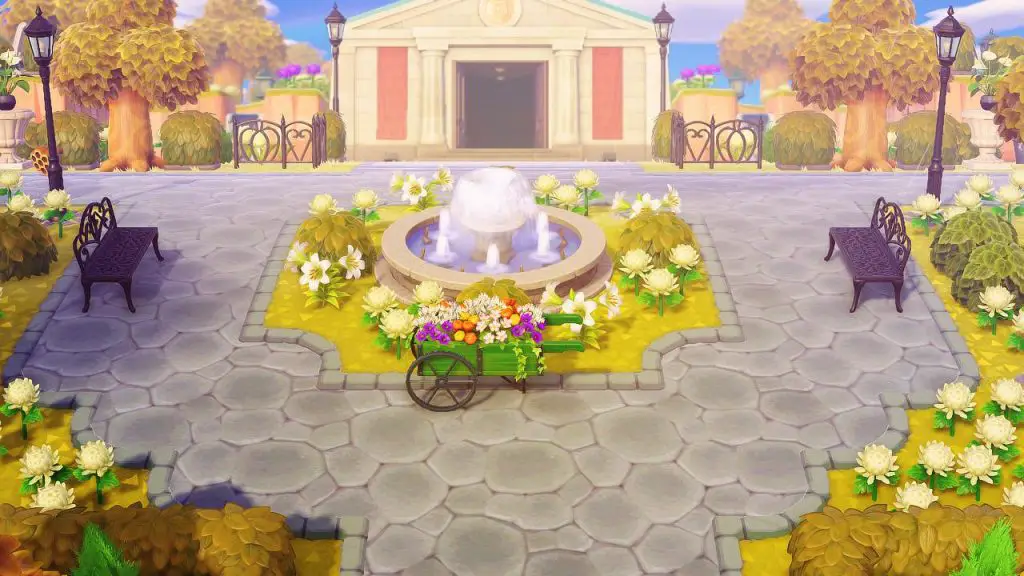 It's also a good idea to have a large, clutter-free garden.
Include a stunning and sizable garden entry in your museum!
They used Stone Paths for the pavement, Garden Benches for the seating, Spooky Fences near the museum, Streetlamps to light up the area at night, and a Fountain in the middle of this construct by seadreascafe on Tumblr.
A Garden Wagon, white flowers, and bushes give the area the necessary floral splendor.
It seems like such a lovely spot to wander about in!
5. Entrance of Moon and Stars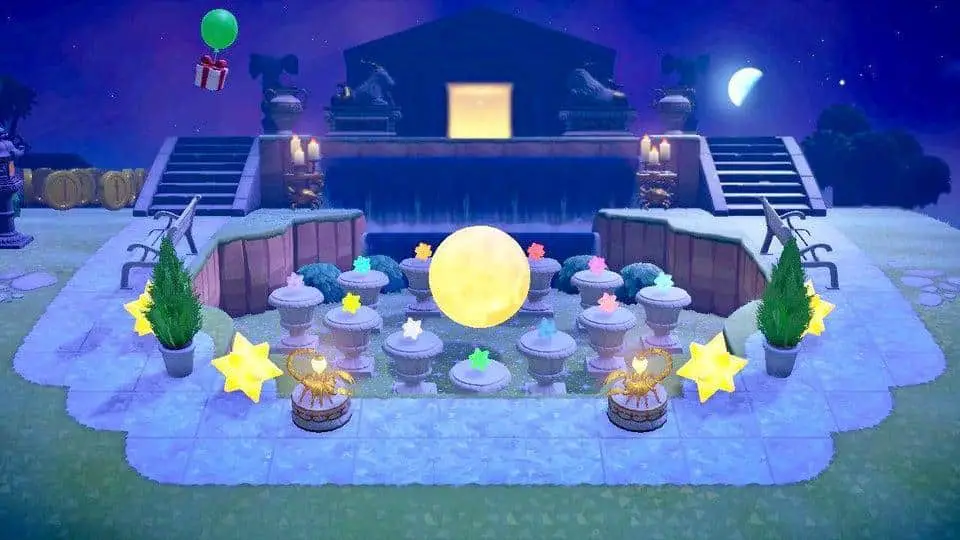 Here's a brilliant Reddit suggestion for an ACNH museum: Star fragments, large star fragments, zodiac star fragments, nova lights, and a moon were used by user u/tomatori0417 to embellish their museum entrance.
The pieces are scattered throughout, along with Zodiac furniture, and placed on top of Turkey Day Garden Stands.
They used Cancer tables with wedding candle sets on top, Scorpio lamps, Capricorn ornaments, Aquarius urns, and Capricorn ornaments.
Any extra pieces you have can be used for this. Celeste would appreciate it!
4. A Modest Park Entrance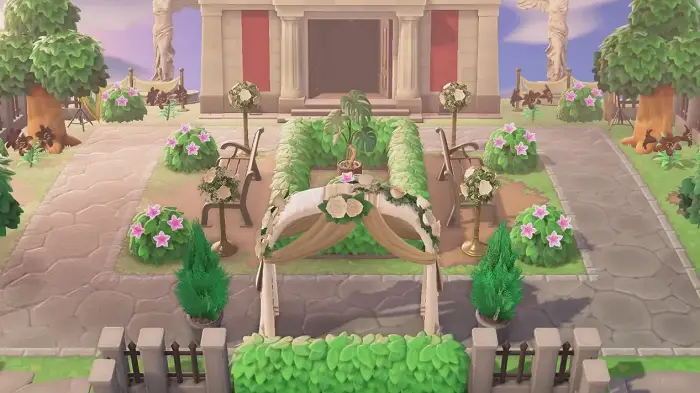 You can try what momo.is.crossing did to their museum entrance if your ACNH museum isn't too big.
Outside their museum, they created a small yet attractive park and covered the Stone Paths in rose petals.
By placing wedding pipe organs at the front, they also enhanced the museum's majestic appearance.
Her theme is pure white, thus in addition to using white flower petals on the ground, white garden benches, cypress plants in specially made white pots, white streetlamps, and a white birdbath in the middle were also used.
Even a white Decoy Duck exists!
Hyacinths, cosmos, and white roses are also in bloom.
The code for the personalized flower petals comes from the Instagram account nook by the book.
3. Entrance to Fountains and Falls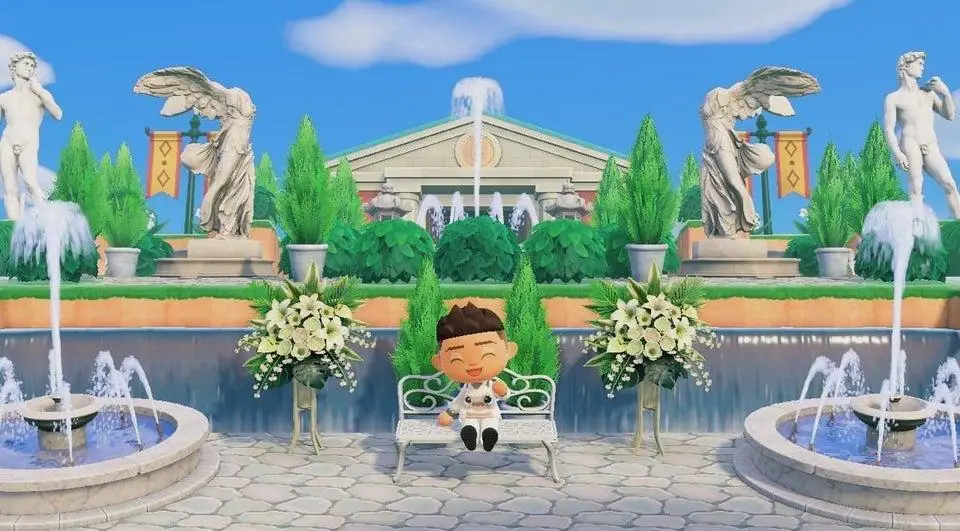 Not sure what to do with the extra statues you received from Redd?
Show them off outside over a sizable waterfall!
A lot of fountains, sparse statues, and wonderful vegetation are used in this museum concept from Reddit user u/thatsorosendo.
This is a very lovely and accessible museum idea, albeit you will need to know how to correctly terraform waterfalls and gather some of these objects.
White Flower Stands, Cypress Plants, out-of-season shrubs, Market Place Decorations, and a white Garden Bench are additional important components employed in this project.
The pavement is a code from the game's author MA-4206-3301-8345 and isn't truly a part of the basic pathways in the game.
2. Submerged Museum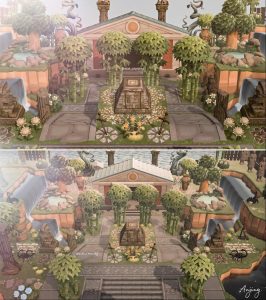 The sunken museum entrance by xixi crossing is the last item on this list.
This layout gives your museum a sense of adventure and mystery by concealing the building behind high cliffs, cascading waterfalls, and bamboo trees.
Additionally, they use historical items as decorations, such as swords, double-edged swords, glowing moss statues, warrior statues, golden vases, and an altar with a forbidden altar in the middle.
Glowing moss ponds, giant vines, ruined decorative pillars, ruined broken pillars, scorpion models, and glowing moss are other components employed in this entryway.
1. Site of an Archaeologist's Dig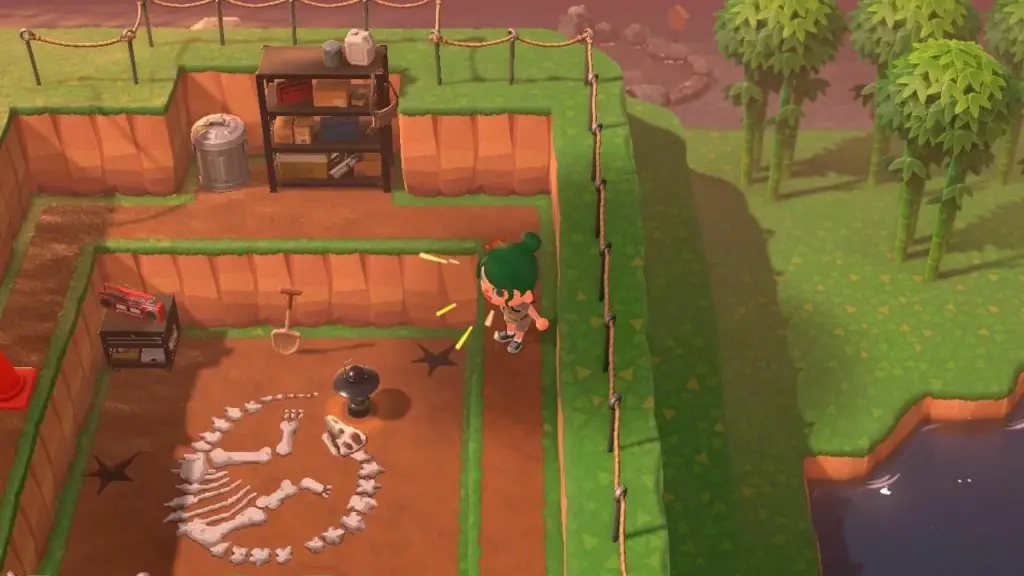 Blathers can go work at your dig site when he's not introducing visitors to the museum!
These beautiful structures create tiny dig sites with exposed artifacts by using sand or dirt walkways and carefully placed cliffs.
The two examples above both make use of fossils, which are common in the game, but there are plenty of other old objects you might utilize instead, like the Egyptian artifacts Gulliver can give you!
While having access to player-made custom designs is a wonderful perk given the abundance of dinosaur-bone designs available, you could either make your own or stick to using the stuff you already own.