Death is a part of the Sims 4, which is not a secret, and sometimes you want it to have more meaning.
Adding killing mods to Sims 4 makes the game more realistic.
Even though these changes add to the game, they are not for people who are easily scared. Kill mods is about killing sims, as you might guess from the name.
Why would someone want these kinds of modifications?
The Sims 4 isn't very realistic, and many simmers want violence in their games to make them more realistic.
Violence and death are sad parts of the world we see when we wake up.
This kind of mod can also be used to act out your favorite scenes from movies or to make your own movies.
Some of these changes make the game more supernatural.
Which can add something new to the game as a whole.
What kinds of kill mods are there, and what do they all do?
Some of the most popular kill changes and some that aren't as well known will be on this list.
10. Insta Kill Mod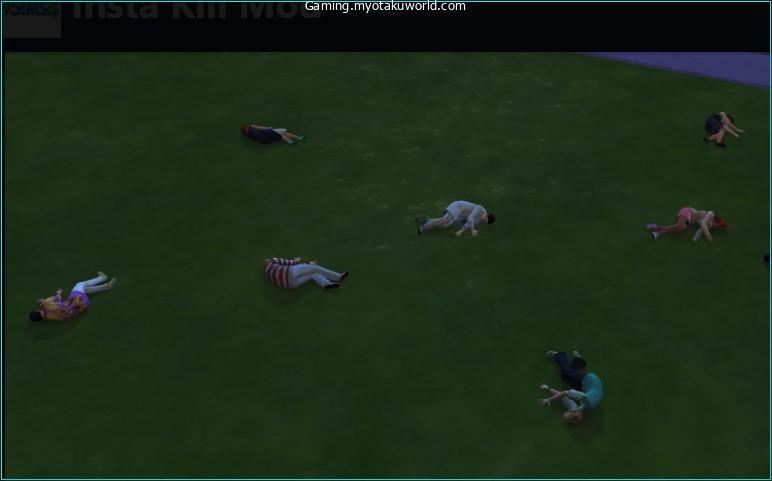 Sometimes you just have a moment of instant death. Photo from Like Clockwork. 
We all know how to use cheats, and most of us know what most cheats can do. With the Instant Kill Mod and your cheats turned on, you can kill your Sims whenever you want.
To add the Insta Kill Mod to your game, you must first download the base game file. Once you're in the game, turn on the "testingcheats on" cheat, shift-click, and choose "kill" from the menu.
What's Fun About Insta Kill Mod:
Shortcut – If you do not want to have MCC command center, this mod is a simple way to be able to kill your sims. 
Rid of annoyance – There is always that sim you want to get rid of, and this mod gives instant results for curing your sim's family of those annoyances.
Simplistic – As long as you have cheats active, this mod is simple to use. 
9. Life Tragedies -MOD- V 1.2.4 Halloween Horrors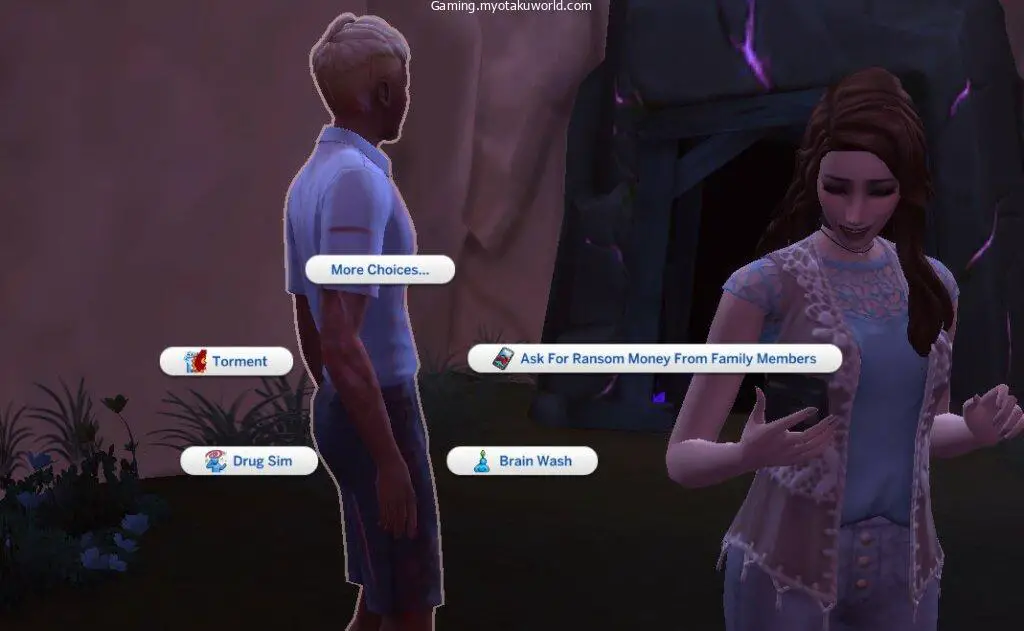 Serial Killers and kidnappers, which one are you? 
Tragedies are a part of every life, even the lives of sims. You can add Jason Voorhees and real crimes to your game with the Life Tragedies -MOD- V 1.2.4 Halloween Horrors.
This mod was made by Sacrificial, who is known for making a lot of mods. To add the file to the game, just download it, open it, and put it in your mods folder.
In the mod, you'll be able to play as five serial killers with interesting pasts and different ways to kill. You can even make one of your own sims a serial killer.
What's Fun About Life Tragedies -MOD- V 1.2.4 Halloween Horrors: 
Storytelling – If you are a fan of true crime, you will love the ability to create your own true crime storyline in your game. 
Ransom – The Rags to Riches challenge with a twist? Kidnapping sims and holding them for ransom is a sure-fire way to get money. 
Serial Killers – Some kill mods rely on the paranormal or supernatural elements, but this mod adds in the real-life element of serial killers. 
8. SweenyTodd's Cowplant Tweeks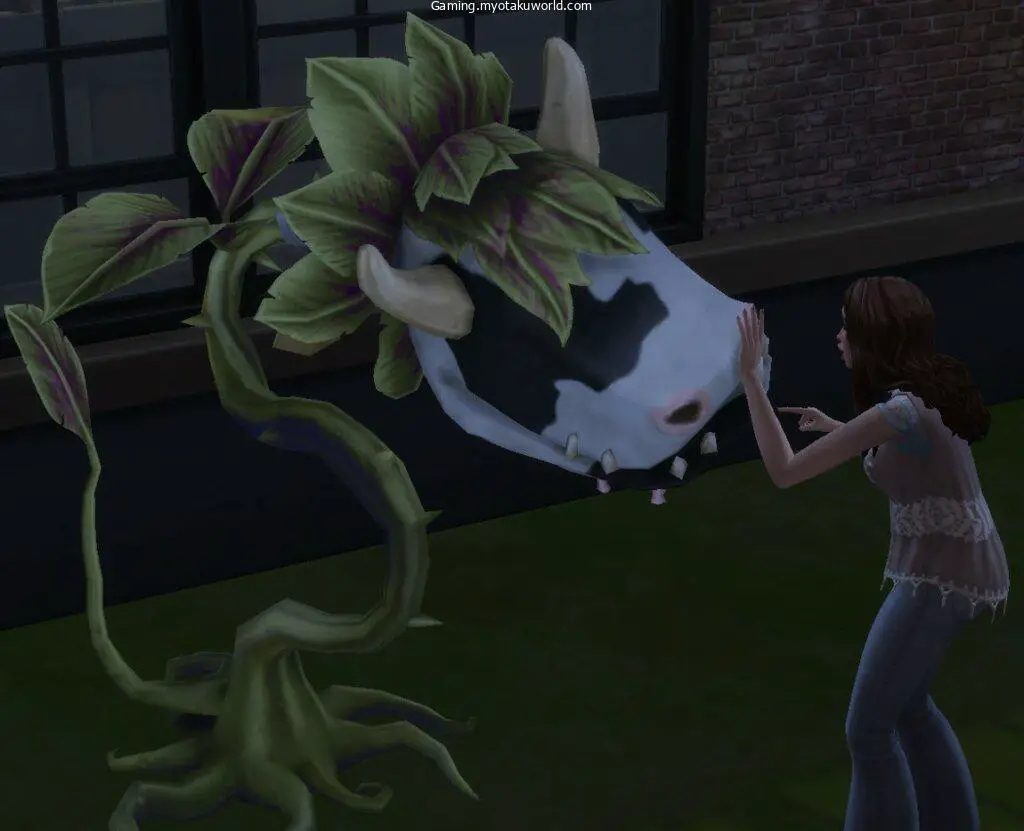 Precious Cowplant, eat my enemies!
Some kill mods are just small changes to how Sims 4 people die. SweenyTodd's Cowplant Tweaks [Updated for 1.59.73.1020] is one of these mods.
This mod's main goal is to make the cowplant more dangerous for anyone who wants to eat the cake it gives out. On the page where you can download, you will have many choices.
You will want to download either the Cowplants Always Spit Out Sims, the Cowplants Can Devour Pregnant Sims, or the Cowplants Always Spit Out Sims + Can Drain Pregnant Sims. You should also choose a file from Cowplants' Hunger Period.
What's Fun About SweenyTodd's Cowplant Tweeks [Updated for 1.59.73.1020]: 
Immortal and Deadly Cowplants – You can make your Cowplant immortally dangerous or just a family pet that outlives all your sims. Let's be honest; you can have both. 
No one is safe – The mod can tweak the Cowplants to the point that even pregnant sims that take part in the cake can be eaten. 
Life Essence – You can have your Cowplant always produce life essence when they devour sims. 
7. Vampire Death & More Mod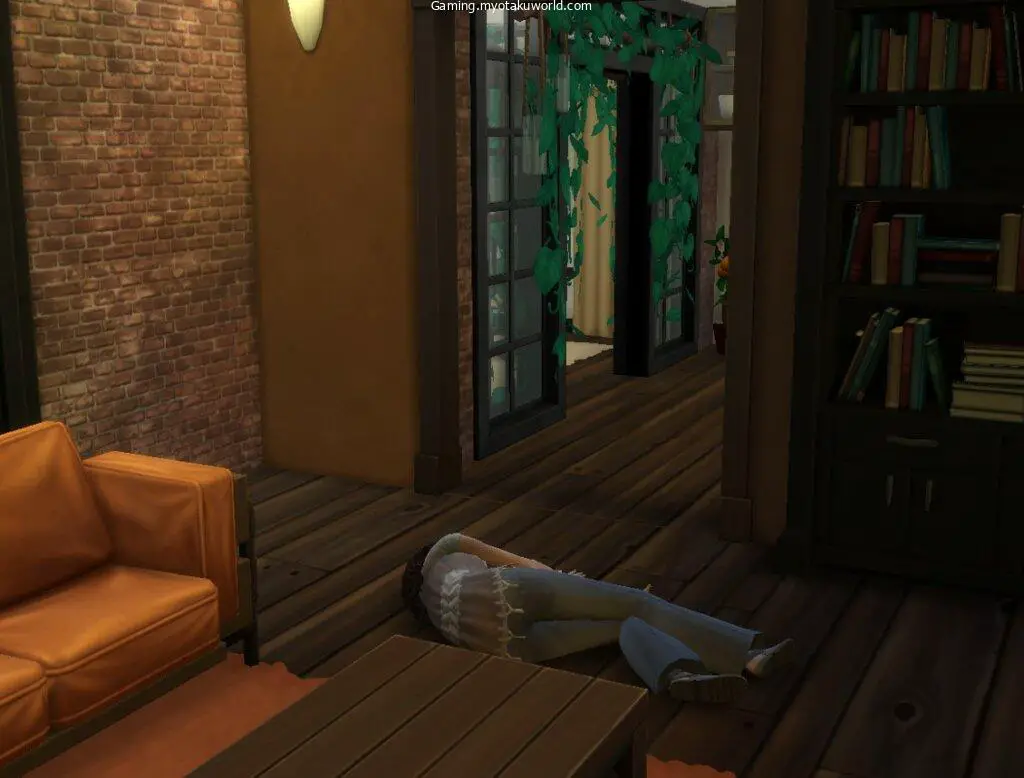 Depending on lore, vampires are known for killing those they feed from or those they are in love with.
Vampires are usually shown as dangerous creatures, but in Sims 4, they don't kill people. With the Vampire Death & More Mod, you can choose whether vampires are dangerous or not.
It all depends on what files you put in your mod area. Since they are the same, the Deep Drink file will clash with Vampires Mega Mod Flavor 2.
Why Vampire Death & More Mod is Fun:
Vampires vs. Vampires – Sims 4 vampires can drink from each other with this mod.
Death from pregnancy – In movies and vampire lore, a human woman getting pregnant with a vampire's child can die when it is time to give birth. With this mod, you can have that possibility in your game. 
Autonomy turning – Instead of having to make your vampire sim turn someone, your sim will now be able to do it autonomously. 
6. Haunted Mirror -MOD- V 1.3.1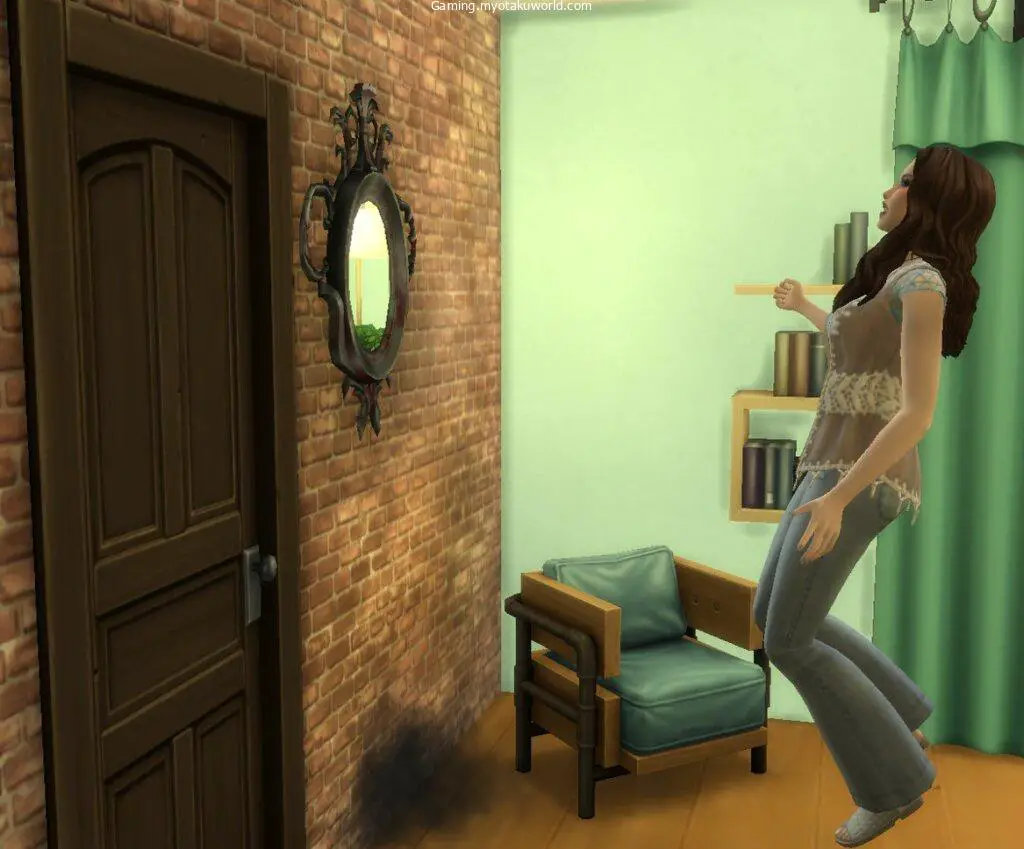 Be careful who you summon through the mirrors. 
The best murder-and-mayhem stories are about a woman who has been hurt by someone who was very important to her. The Haunted Mirror -MOD- V 1.3.1 adds a similar story to The Sims 4, which puts a curse on your sims.
Make sure to unzip this mod file straight into the mod folder; don't use subfolders. Once the game is loaded, go to the buy catalog to buy the Haunted Mirror.
What's Fun About Haunted Mirror -MOD- V 1.3.1:
Bride Hannah – Much like the legend of Bloody Mary, Bride Hannah is summoned through a mirror by chanting her name. 
Lore – This mod brings a legend about Bride Hannah and how she was betrayed and killed on her wedding day. 
Grim – Bride Hannah doesn't stop killing everyone in sight, making Grim's job a lot harder than it should be.
5. Vampires – Drink Deeply Kills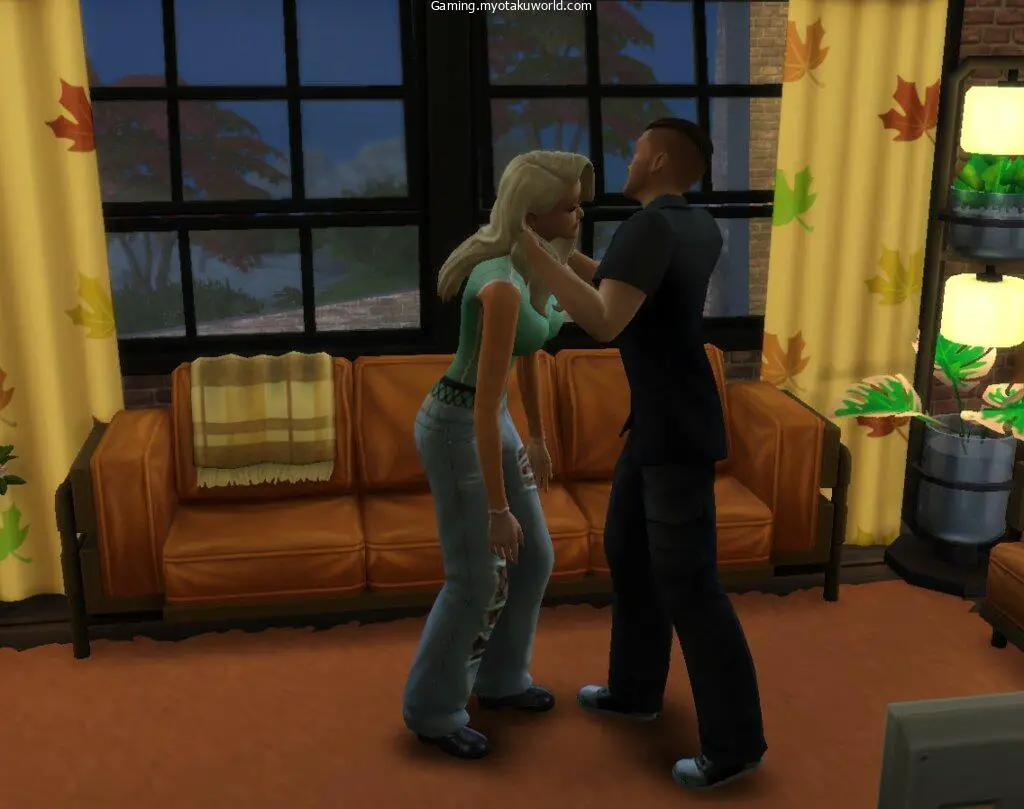 Drinking too deeply can be a big issue. Be careful. 
Drinking deeply on a sim should kill them, right? With Vampires – Drink Deeply Kills mod, your vampire sim will kill any human sim they drink deeply from. 
The mod focuses on making the Drink Deeply option for vampires more deadly. Your vampire sim will be able to kill those they drink from without a second thought. 
There are two options for the human sim to die, death by hunger and exhaustion. Which will you choose? 
What's Fun About Vampires – Drink Deeply Kills: 
Too deep – Sometimes, a vampire can drink too deeply, which a human sim cannot handle. 
Dangerous Vampire – Vampires have always been dangerous, and should have deadly bites even in the Sims 4. 
4. The Possessed Child -MOD- V 1.1.2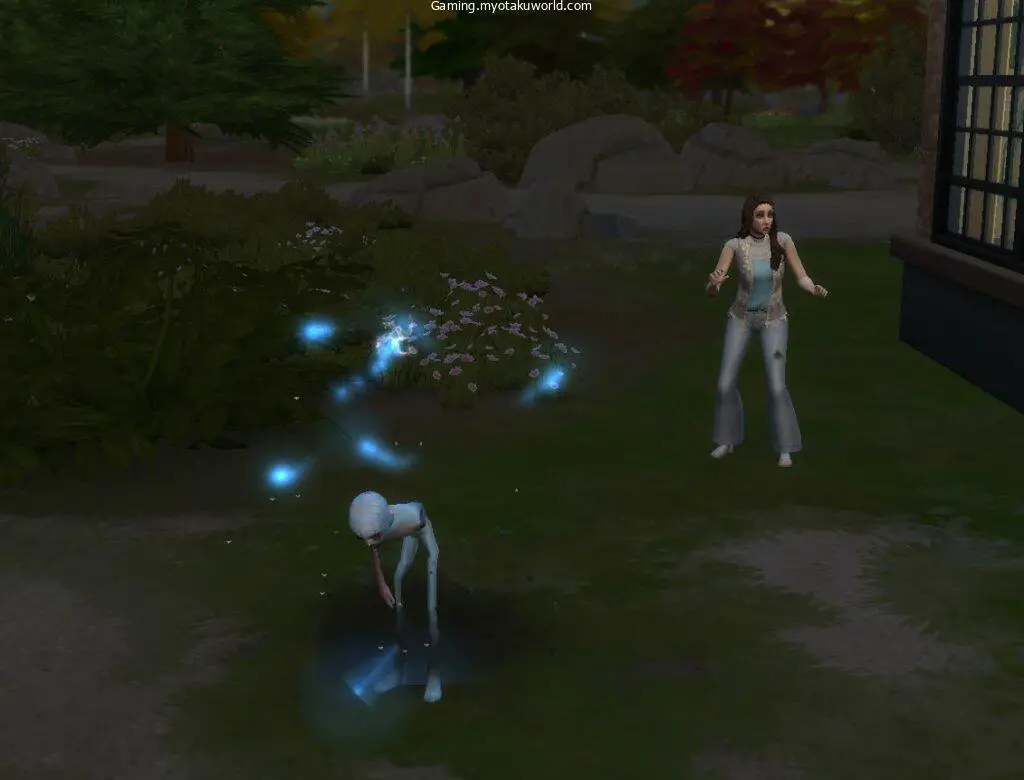 Sad back story, but can you make it better? Or will you save your own family? 
Heartbreaking starts can turn someone into a hero or a villain, and the same can happen with kill mods. In The Possessed Child -MOD- V 1.1.2, a little boy who is not the Possessed Child tells his story.
This mod gives you access to Jonathan, the little boy who is the Possessed Child. There are things that can be done to stop the possessed child from killing people.
After you install the mod, the gravestone will be in the Sculptures section of the Decorations menu. Be careful if you use this mod, because you might lose the Sims you care about.
What's Fun About The Possessed Child -MOD- V 1.1.2: 
Storyline – Who doesn't love a mod that adds in more lore? 
Hero – Once the possessed child is summoned, you can have one of your sims save the day and become a hero by banishing the child or kicking him. 
Four ways – There are four ways for sims to be killed by the possessed child. He can bite the sim's neck, stab their head, steal their soul, and strike them with lightning. 
3. Deadly Toddlers -MOD- V 2.0
Always make sure your toddler has their sippy. After all, they can hurt you now.
Toddlers can be scary, but they don't always want to kill. However, there is a setting that can turn your baby into a killing machine. The Deadly Toddlers -MOD- V 2.0 lets you add the scary kids from horror movies to your game and add to the plot.
Make sure to unzip the files right into your mod folder. This mod adds new buffs, animations, and sound effects for the motions.
Be careful, because your sims will respond to the baby's killing spree. This mod doesn't need you to do anything special for it to work.
What's Fun About Deadly Toddlers -MOD- V 2.0: 
Gain fun – If your toddler is a deadly toddler, killing sims will increase their fun need. 
Clean-up time – Toddlers are smart enough to be able to clean themselves up so others don't panic so much around them. 
Light magic – Automatically have your toddler fill their needs by using magic from this mod. 
2. Zombie Apocalypse -MOD- V 2.0.5 Last Escape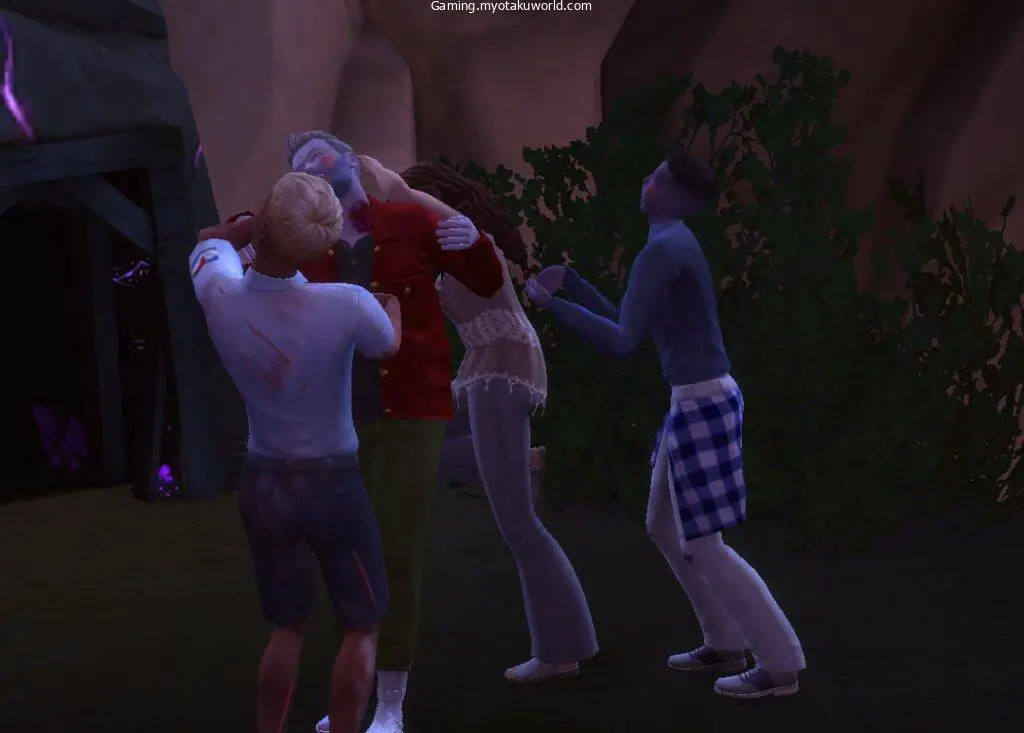 No, this isn't the Walking Dead. It is the Sims 4.
If you like zombies and want to add more action to your game, Sacrificial has a mod for you. The Zombie Apocalypse -MOD- V 2.0.5 Last Escape is full of action from start to finish.
All you have to do to get this mod to work is put the unzipped files in the mod area and then start playing. You'll find a new menu for interacting with things, along with a new shop.
You can either start a horde of zombies or try to stay alive. This mod gives you so much to do that you can act out many of your favorite zombie flicks and TV shows.
What's Fun About Zombie Apocalypse -MOD- V 2.0.5 Last Escape 
Survivor Group – You can create a group of survivors to have the upper hand at living through the zombie apocalypse.
Improved StrangerVille – This gives new life to the StrangerVille playthrough. It adds extra depth and more story.
Resident Evil – Sacrificial put two amazing characters into this mod, Jill Valentine and Nemesis. 
1. The Sims 4 Extreme Violence -MOD- V 2.4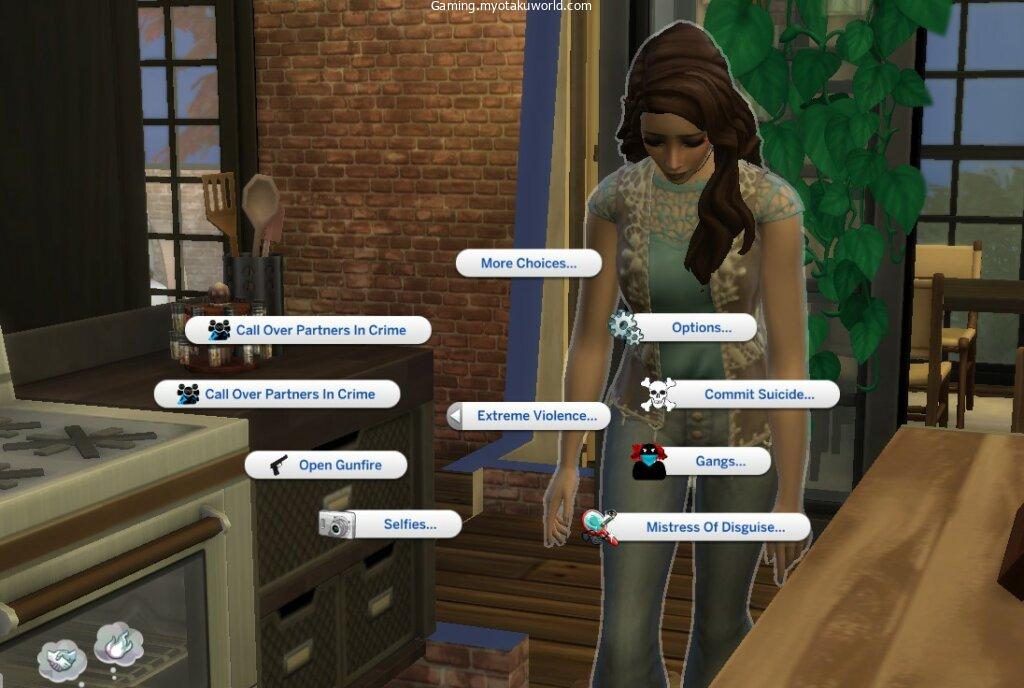 Realism with gangs, guns, and violence. 
When it comes to kill mods, this one is the most popular. The best kill mod is without a doubt Sacrificial's The Sims 4 Extreme Violence -MOD- V 2.4.
Sacrificial has added four new types of murder to go with the Werewolves game pack. You can become a "slayer of the occults," or you can have your "occult sim" kill everyone they meet.
There are the old ones, like gangs, and there are also encounters that don't end in death. Don't worry, you can protect yourself before the enemy of your sim rips out their heart..
What's Fun About The Sims 4 Extreme Violence -MOD- V 2.4: