The Sims 3 is the best game for people who like open-world simulations.
This is the only game in the series where you don't have to wait through a loading screen every time you move a lot.
Even though The Sims 4 has a lot of changes, this is why many people still prefer to play The Sims 3 over The Sims 4.
Any way you look at it, exploring Sims 3 worlds will be interesting since you can move around freely and there are no "rabbit hole" places you can't go to.
So, in this post, I've put together my list of the 15 best Sims 3 Worlds & Towns for you and your Sims to live.
Fans of The Sims 3 might be ready to move, so get ready to pack your bags.
15. Barnacle Bay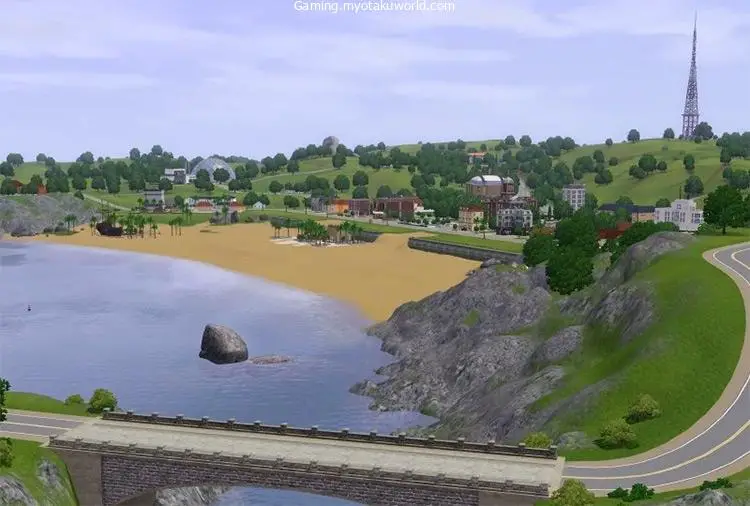 Do you like worlds on islands?
In The Sims 3, Barnacle Bay is an interesting island world.
If you like living on an island, you and your Sims should try out this world. This town, on the other hand, is last on my list.
This is because the people who make these games have made other island towns that have a lot more to offer people who like island life.
But there's a fun story twist in this town: it's all about pirates! This is very different from the way most coastal towns feel like islands, and you should definitely check it out.
There are a lot of activities in the expansion pack that includes this town. I personally don't like Barnacle Bay, but I know that some players will love it.
14. Twinbrook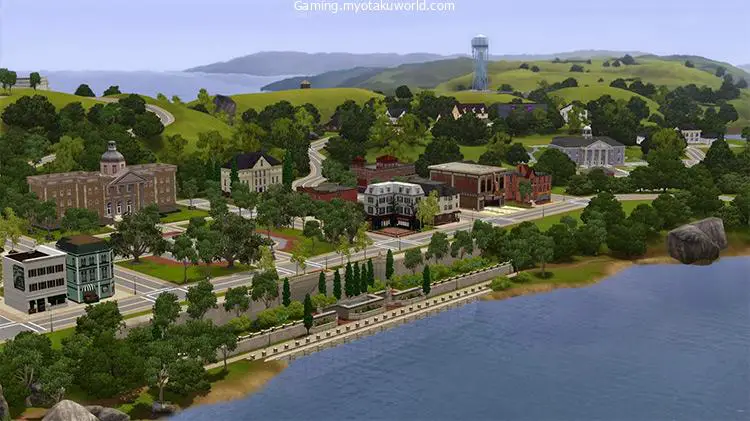 Twinbrook is a cute town in North America that is in a swampy area. It is part of the Expansion Pack for Ambitions.
This town's architecture is very different from what most places in games look like. It is split in half by a river, so it looks like there are two small towns on one map.
Twinbrook is not a town that is always busy and full of sims. If you decide to live in this town, you should be ready for a simple life where you can enjoy the little things.
I think you should give Twinbrook a try if you like a calm, peaceful family life.
13. Appaloosa Plains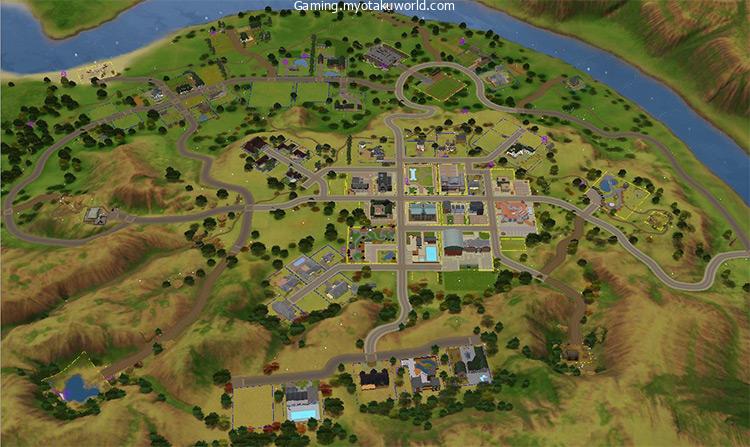 Not every sim is made to live in the country. But the best homes for sims who want to spend their lives listening to country music and resting on their porches are in the Appaloosa Plains.
The Appaloosa Plains is a great place to live if you want your sim to explore fields and live a simple life.
Let nature do its thing and make a simple ranch. Or, have your dream mansion made on the beautiful land that makes up Appaloosa Plains, the country.
You'll love what it's like to live under a sun like the one in Texas.
12. Sunset Valley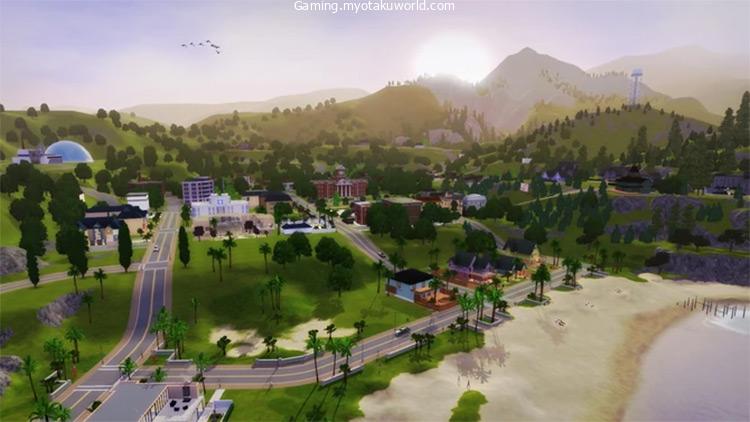 In the world of The Sims, Sunset Valley is a place that sets new trends.
This might be one of the biggest maps ever made for the Sims series, and since it was the first map for The Sims 3, it made a big impression on the community.
It not only has a huge number of lots, but also a huge number of playable games.
This peaceful town has everything a sim needs to live the kind of life they want.
11. Lunar Lakes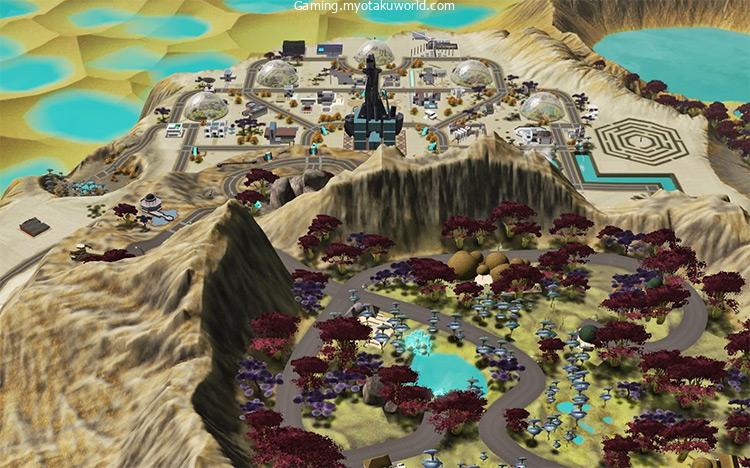 Trying to play The Sims in space? Yes, it's possible!
Lunar Lakes is a map that takes place in a different world and can be bought in the Sims 3 shop.
The story says that sims went to this world a long time ago, and that it is now a colony far from Earth where people live happy lives on a strange planet.
Lunar Lakes is on my list because it has alien gameplay, which no other map in the history of The Sims has ever had.
10. Moonlight Falls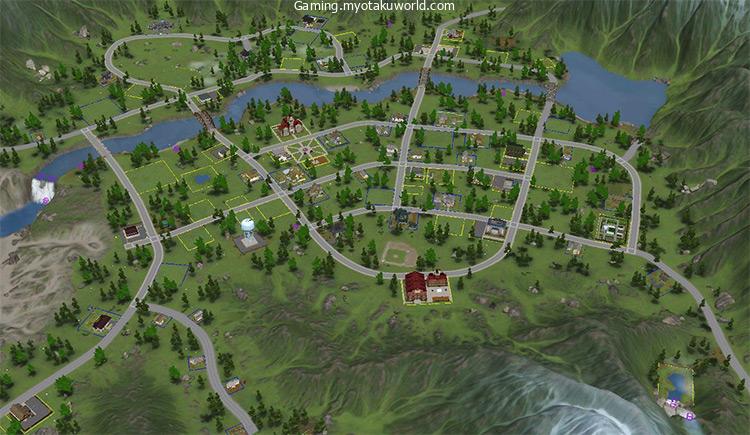 Now, I think Moonlight Falls is the best place to play if you like mysteries and exploring.
The fact that it looks like a village in a misty mountain setting is one of the things that makes this northwestern-style town look so good.
The people who made the map didn't want to talk much about its story, either, because they like the wonder that surrounds this beautiful land.
9. Aurora Skies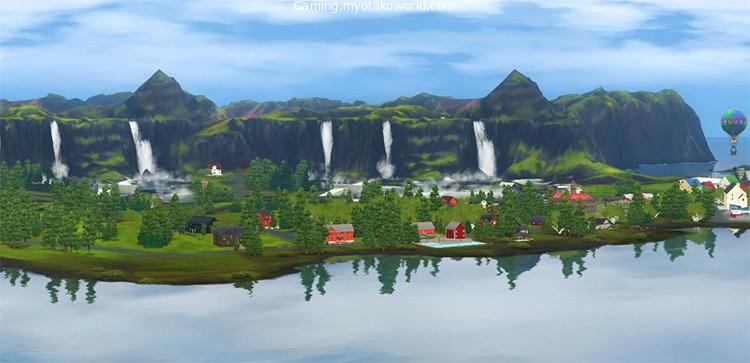 This town was made especially for people who want their Sims to live in the great outdoors. This town has every kind of outdoor activity you can think of.
Think of beautiful scenery, nature all around you, the tallest trees in The Sims world, and lots and lots of hikes. You got it, I just described Aurora Skies.
Not everyone is cut out for the outdoors, but if you're brave enough to try it, make sure you try your adventure in Aurora Skies!
The name of this town tells you a lot about the beautiful things you will see there. Even though I don't like being outside, you have to see Aurora Skies at least once in your life.
8. Riverview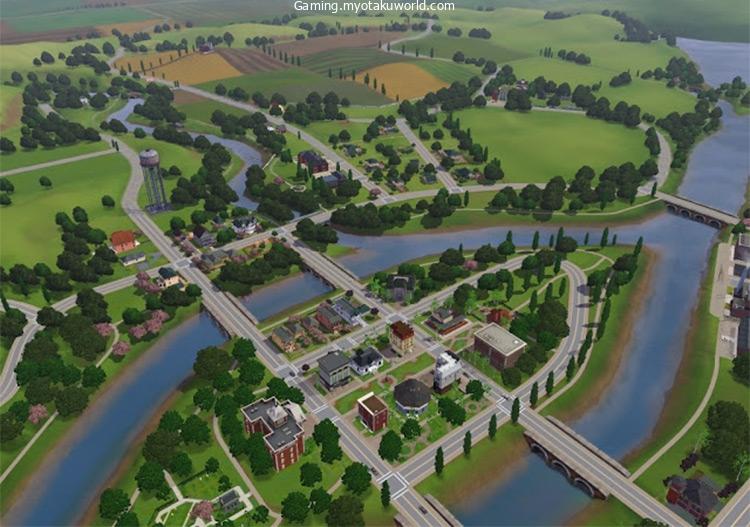 Riverview is a great little town that you should visit.
In fact, it has one of the best ideas for a town in the whole Sims 3 game, even if you count the expansion packs.
It's a great place for nature fans, similar to the Aurora Skies map, but with a twist.
In Riverview, you play in the country, and you can go to the many small rivers that run through the fields around you.
There are a lot of bridges, water, and places to camp.
Riverview is by far one of the most famous maps in The Sims 3, and it's full of the excitement that made us fall in love with the game's open-world design in the first place.
It's also totally free, so you can get it whenever you want.
7. Starlight Shores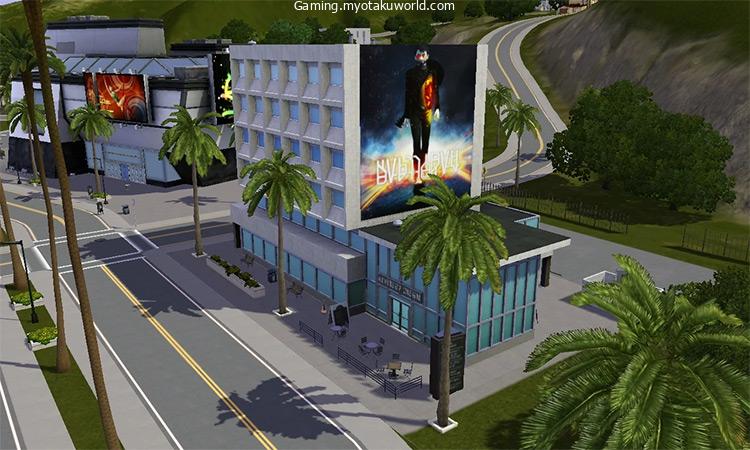 Starlight Shores is the place to go if you love all the glitz and glam. This town has a Hollywood feel to it.
This town has a lot to offer, like a beautiful park, places for skilled Sims to put on shows, artsy and beautiful coffee shops, and a beach with fancy beach houses.
This town is a must if you know your Sim is going to become famous. In Starlight Shores, there are also Simfests where your Sim can show off their new skills from "The Sims 3: Showtime" extra pack.
This town is pretty much the opposite of Lunar Lakes, so it will be hard to choose.
6. Hidden Springs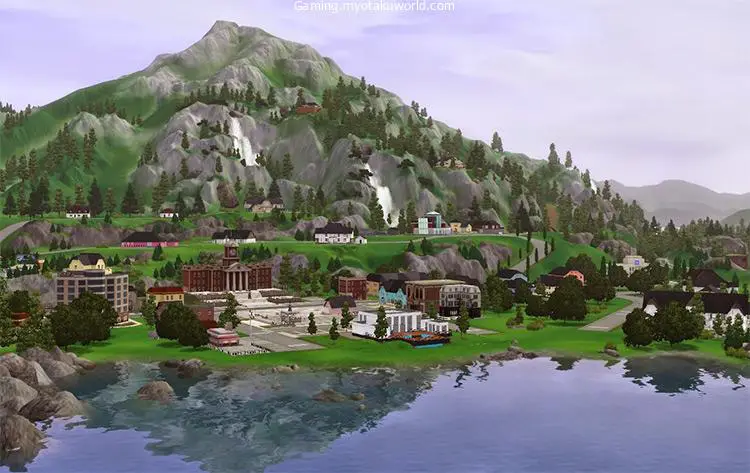 The best map for players who like to move around in hilly areas is Hidden Springs.
It gives the Sims 3 games a mountain feel that you probably didn't even know you wanted until you found this map.
You and your sim can move into some very cozy homes in the area. You can live a quiet, simple life there or build your dream house on top of a mountain. It's probably not for everyone, but if you like the peaceful feel of nature, you should look into it.
5. Dragon Valley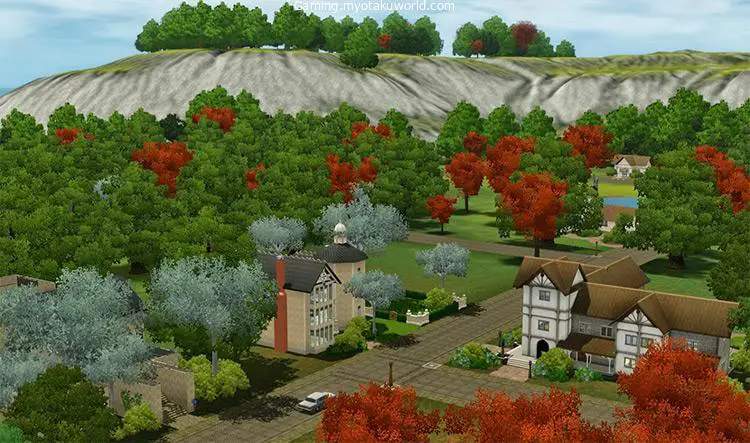 Have you ever wanted to play The Sims 3 in an open world that takes place a long time ago?
Well, with the Dragon Valley map, you can feel what it was like to walk on the stone streets of Medieval Europe like our ancestors did.
Technology has, of course, reached this town.
But, you know, I wouldn't want to live in the Middle Ages without my phone and PC. So why not try to get the best of both?
4. Lucky Palms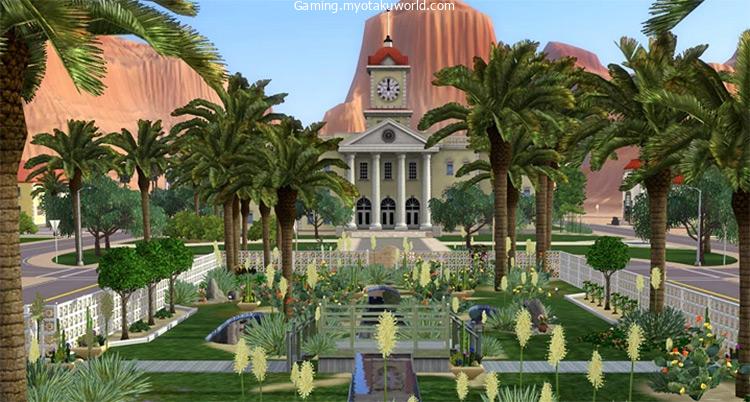 Lucky Palms takes place in a place with mountains. It is very beautiful to look at for anyone who likes a good scenery.
This town will make you feel like you have a lot of money because it is in the middle of a desert and has beautiful buildings. But, be careful.
There are a few ways to bet in Lucky Palms, so you might just spend your fake money. The name of this town is pretty accurate for how it feels when you come or live there.
All around, Sims feel lucky. I think you should go to this town. Just make sure you have a few extra coins on you, and you could make your sims rich.
3. Isla Paradiso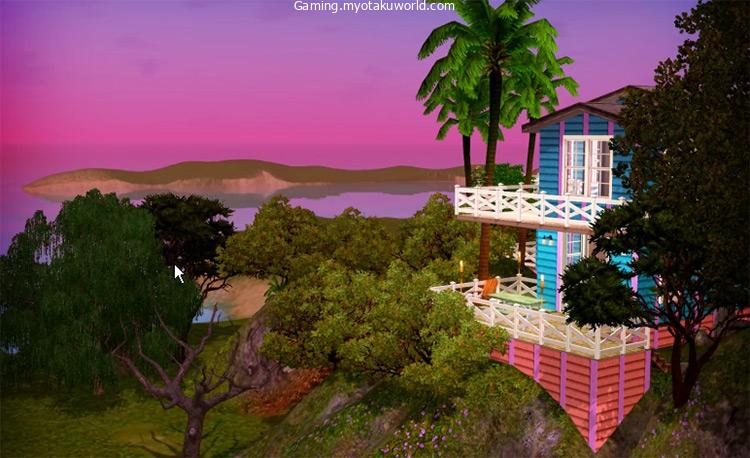 This paradisiacal island is one of the most beautiful maps ever made for a Sims game.
It really makes you feel like you're on a beautiful island paradise, with crystal clear water, boathouses, and a beach theme that is only matched by Sulani, one of the newest Sims 4 worlds.
In any case, Isla Paradiso is a much more fun map than its Sims 4 equivalent because it is set in an open world.
You'll love your time on Isla Paradiso because there are so many things to do and waters to explore.
You can live on the island or go back to the world when your sim is ready to retire. There are plenty of job opportunities here, but it seems like a place where only people who have done everything in life would want to move.
2. Sunlit Tides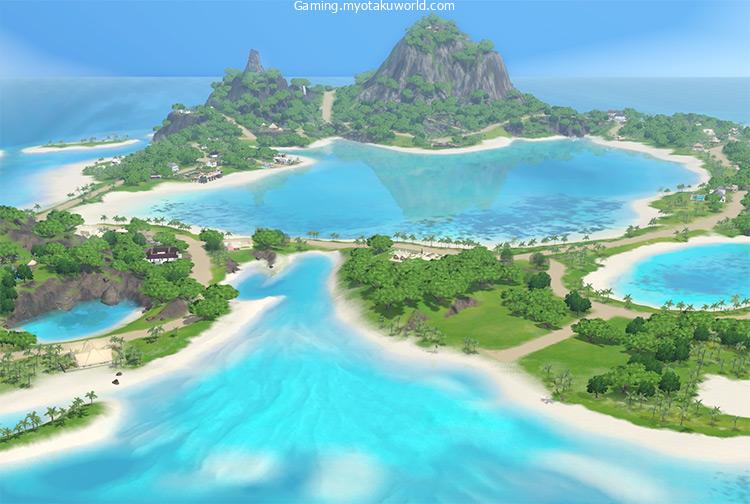 Now, Sunlit Tides is another paradise map that will take you to a Caribbean island with the most beautiful beaches and traditional palm trees.
Even though the island is a good place to live like a beach bum, it also has everything you need to live a long life and plenty of jobs.
You can hang out with your friends at the movies or bars, or you can just stay at home and go to the beach on the weekends.
Sunlit Tides gives you a taste of what it's like to live in a real tropical place.
1. Roaring Heights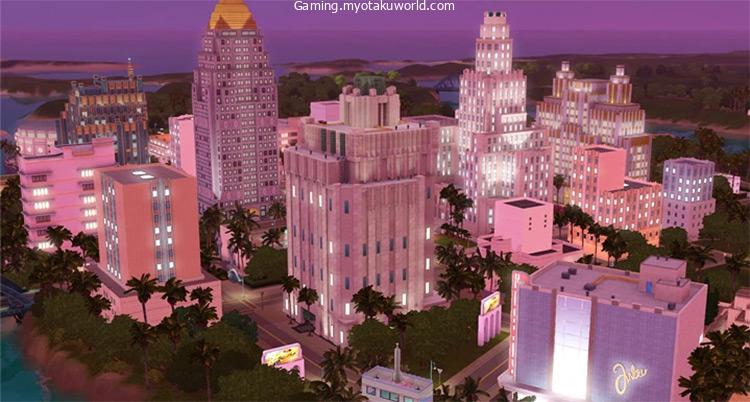 Welcome to a world full of wealth and luxury! This town is busy and full of life, and Sims never go to bed.
Roaring Heights is one of the most complicated and beautiful places that the people who made The Sims made. Huge buildings and beautiful beaches can be found here.
This town has a feel of the 1920s and 1940s, which you can see in the beautiful architecture of the buildings and the interesting clothes the people wear.
The design looks like Miami and New York. I think that's the best of both worlds (which, by the way, are both the best worlds!).
Roaring Heights is my favorite town in the Sims 3 series because it is full of wonderful wonders and because it is my favorite town in the whole series.
Keep that in mind and check it out. I'm sure we'll both feel the same way.