When the Get to Work update pack added hospitals to "active lots," life in The Sims 4 became much more interesting.
Watching your pregnant Sim give birth is both exciting and scary.
The story changes when you die.
When it's time for your Sim to go, the Grim Reaper won't give you much time to cry before taking them to the afterlife. Your Sims will just be sad for a while, and then they will move on.
Sad to say, there were no tributes or funerals… until now.
When it comes to making the game feel more real, CC artists do a very important job. And we've found some great things that will help you say a proper goodbye to your Sims.
10. Funeral Parlor CC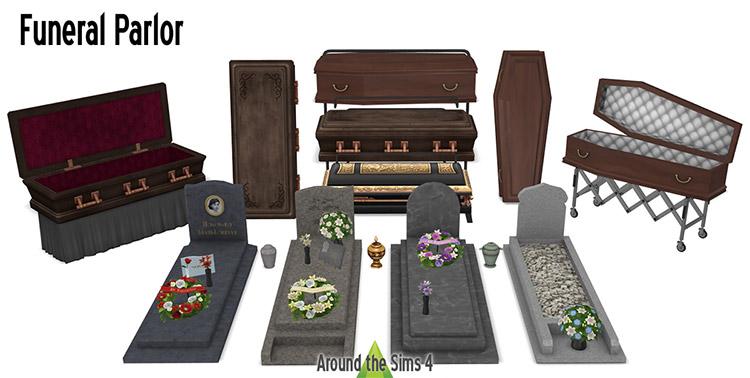 This list starts off with a must-have set from AroundTheSims4.
The Funeral Parlor set has everything you need to build a funeral house.
With a variety of graves, tombstones, flower arrangements, and other things, it will make everything feel a little more real.
It works with the base game, and you can download each thing separately or give money to ATS4 to get them all at once.
It's a given that it's worth it.
9. Funeral Deco Sims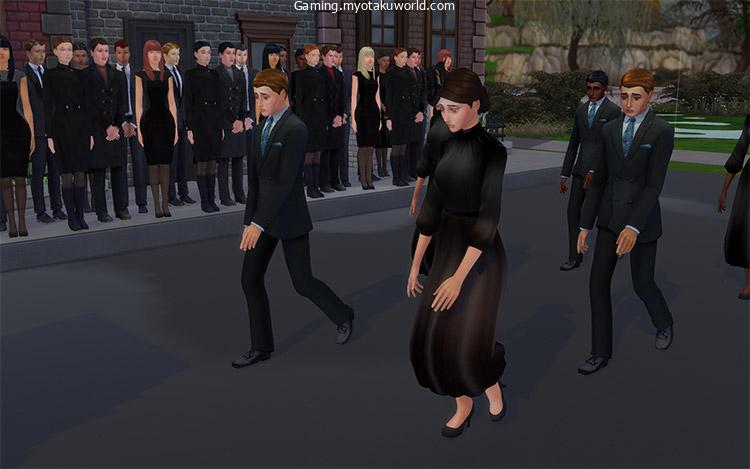 If you've never heard of deco Sims before, allow me to blow your mind.
Many of us would love more Sims to show up at our events or to populate our neighbors. Only problem is, more Sims = more lag.
Thanks to CC creators, we now have deco Sims – that is, Sims that are technically objects and solely meant for storytelling.
And they're here to fill up your events.
This Funeral Deco Sims Set by CatastopheSims offers, you guessed it, deco Sims meant to stand around and look sad for funerals.
And they come in handy so much for those who take a lot of photos, since they never move!
8. Funeral Chapel Items Poses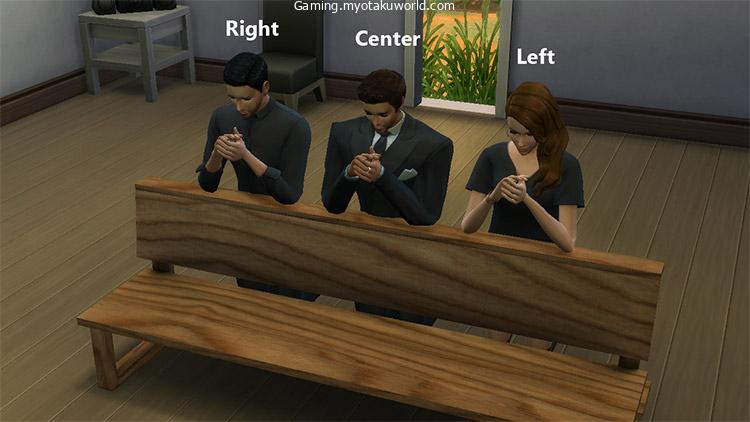 One problem is solved by funeral deco Sims, but what about realism when it comes to Sims that you can control?
Check out these Funeral Chapel Item Poses by Necrodog if you want your Sim to pray, feel sad for the recently dead, and mourn in the right way.
This set includes five poses and a video of a Sim kissing a dead loved one.
But you'll need to do some prep work before you can use it, such as getting the furniture used for the poses and the Pose Player and Teleport Any Sim programs.
7. SimCity 4 Morgue Set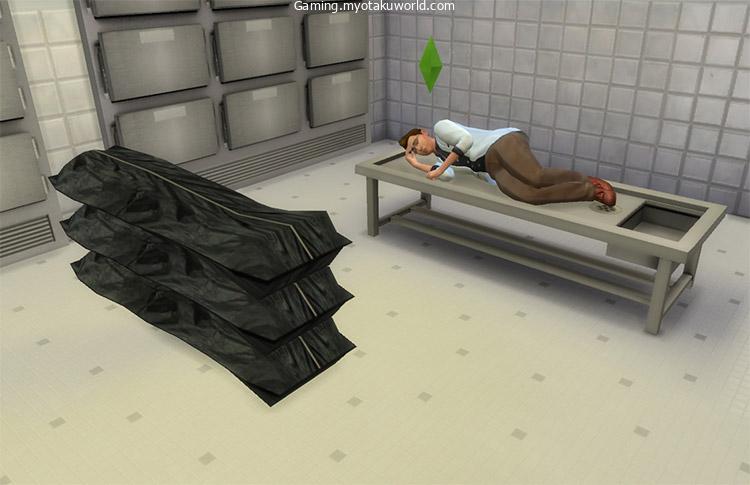 Simmers who go deep with the storytelling and want to include all aspects of death should check out another NecroDog creation:
The SimCity 4 Morgue Set.
This collection includes six items in total – stackable body bags, two different kinds of body sheets, decorative deceased Sims (creepy!), and a morgue slab and fridge.
Most items come with a low and high poly option to suit your gameplay and hardware requirements, so anyone can enjoy this CC.
6. Royal Funeral Pose Pack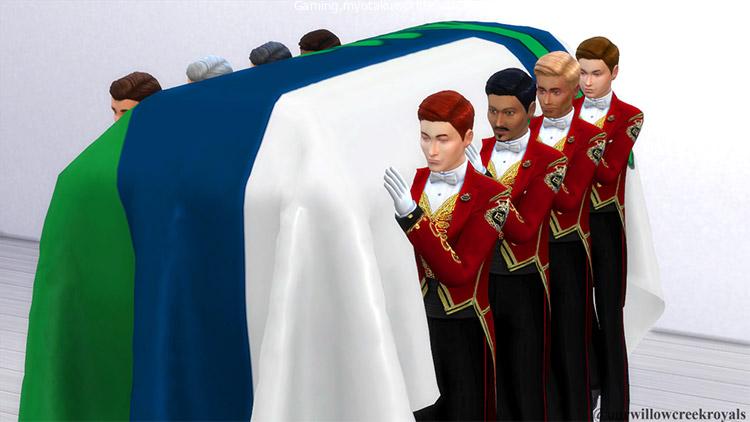 Here's another Funeral Pose Pack from SunflowerPoses. This one is a little different from the last one.
There are eight poses in all, and most of them show a military or royal husband and wife at a funeral. These are best for a grieving couple of rank.
There is also a pose for eight Sims that lets them carry a box.
Here is where you can find the flag that was on the coffin in the picture.
This is a good one for people who play Sim families that are set in the past or are royal.
5. Mortician Career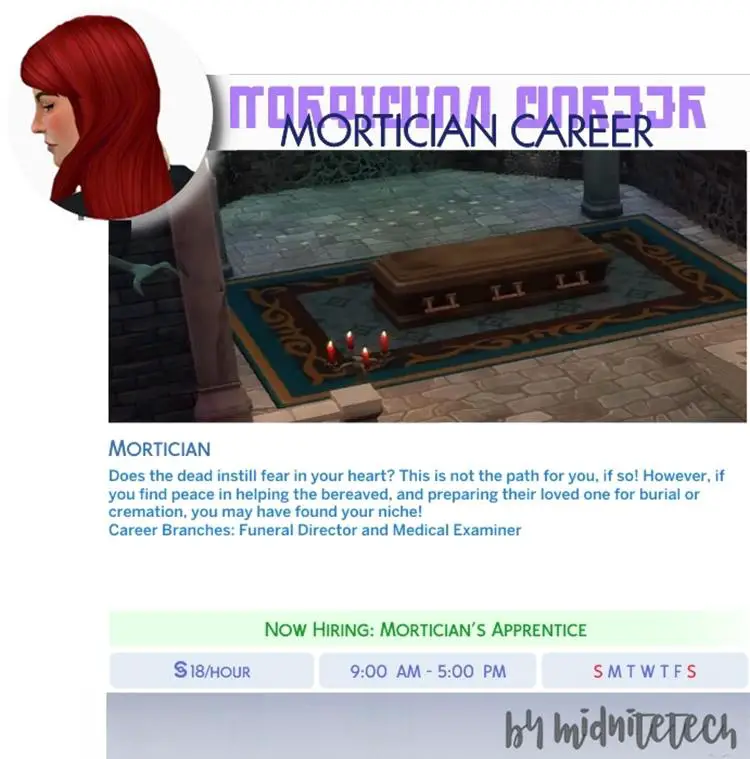 Have a Sim with an iron stomach looking for a lucrative career?
I hear SimCity Morgue is hiring…
Midnitetech's Mortician Career puts your Sim directly in the role of mortician, responsible for assisting to the dearly departed and their loved ones.
After level four, they'll have the option of following either the Funeral Director or Medical Examiner branch.
No special packs or extra downloads needed for this one, so jump right in!
4. Dignity Funeral Parlor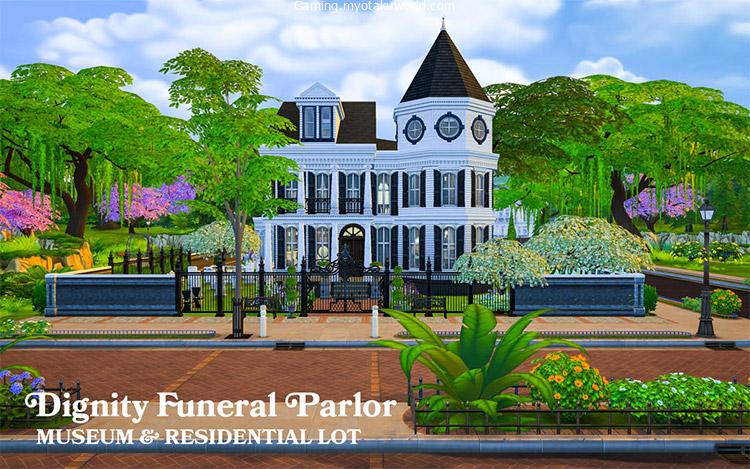 A fully furnished funeral parlor, with none of the hard work required.
Can life get any better?
This custom funeral parlor by Whyeverr can be used as a museum or residential lot, but we think it makes a great addition to any save.
The 40×30 lot provides late Sims with cremation and embalming services, and its New Orleans-inspired look makes it perfect for Willow Creek.
Heads up that you'll pretty much need all the EA packs released from July 2018 on back, but there's no CC used.
3. Funeral and Enchant Veiled Hat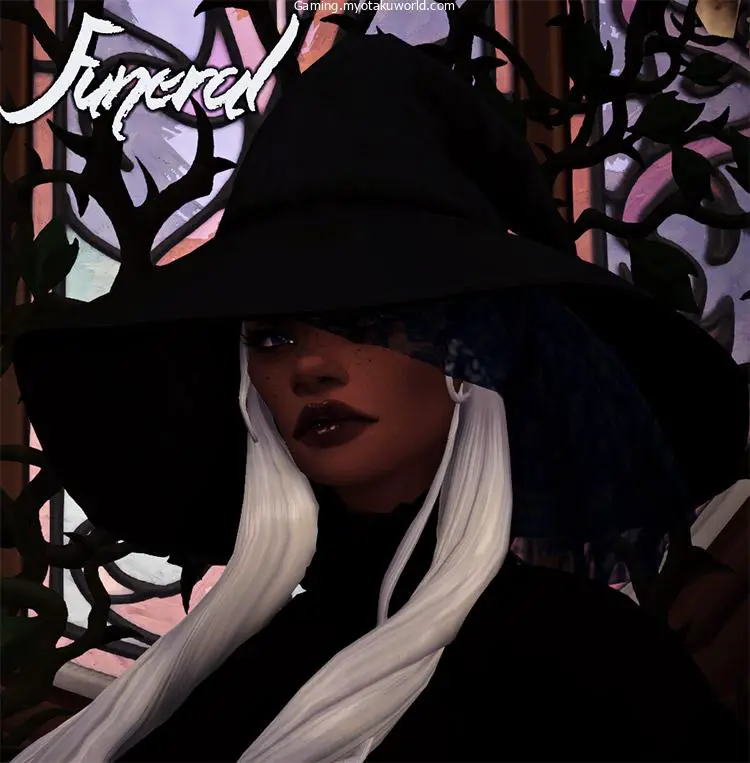 Witchy, or just theatrical?
We'll leave it up to you.
But we just have to share DivaDoom's Veiled Hat CC.
While the black lace veil and roses are a nice touch for a funeral hat, the pointy tip makes this a little peculiar, and does resemble a witch hat.
We could see eccentric Sims getting away with it… or Lillth Vatore sporting it at Vlad's funeral a thousand years from now.
These come in black and white, and are HQ meshes.
2. Sims 4 Funeral Mod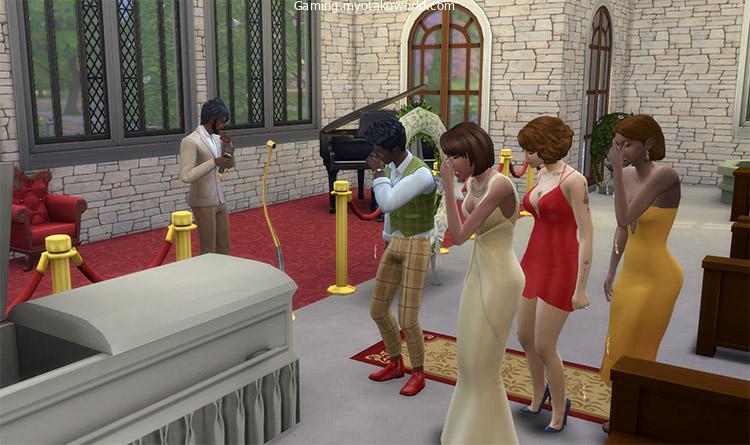 Anyone wanting funerals as a social event needs to download this mod immediately!
Originally created by retired CC'er BrittPinkieSims, and then updated by SHEnanigans, the Sims 4 Funeral Mod adds a custom funeral event into your game.
This way you get to properly say goodbye to deceased Sims.
As with any event in the game, you'll need specific items to be successful, including a mic, bar, wreath, casket or urn, and a musical instrument.
There are also funeral objects included, so no need to download others unless you're really wanting some options.
If you'd rather not bother with an ultra-realistic depiction of death in The Sims, definitely give this mod a try.
1. Mortem for The Sims 4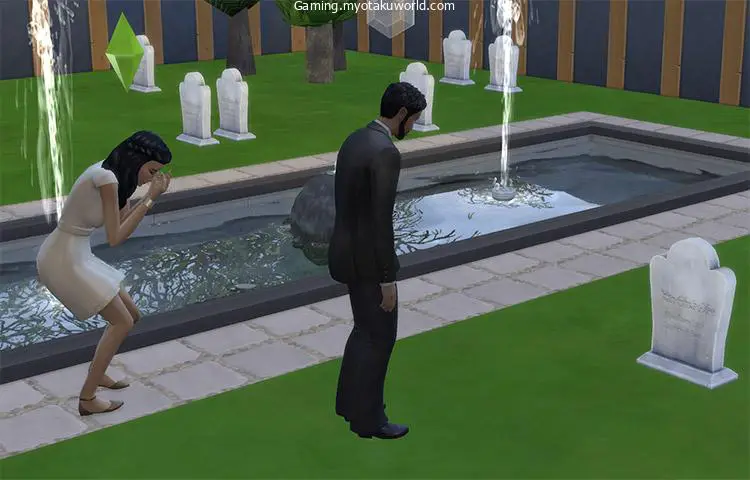 Death will never be the same in The Sims 4 again after this.
The powerful CC group SimRealist gave the world Mortem…
And people's heads were blown.
Let's start at the start:
This mod is all about making things more realistic. And it changes the way the game works in the following ways:
There's no such thing as the Grim Reaper
When your Sims die, they die. There's no bargaining, no death flowers, etc.
Because Grim doesn't exist, your late Sim will lie on the ground in a body bag
A replacement NPC, the medical examiner, must be called by a surviving Sim to collect the one who died
Only after the ME has examined will the Sim be removed, which then triggers an in-game wait before a funeral can be planned
It's definitely not for the faint of heart, or those who prefer light-hearted gameplay.
But it does provide a darker style for Simmers who want something new.