The sails of a ship can reveal a lot about its crew on the Sea of Thieves.
You'll learn to recognize other ships by their masts, and experienced pirates can guess the strength of a crew based on what they choose to decorate their masts with.
This is mostly true… but some of the most dangerous crews use simple sails because they don't care.
So perhaps just choose your favorites.
If you're having trouble deciding, here's our list of the best sails in Sea Of Thieves.
23. Bear and Bird Sails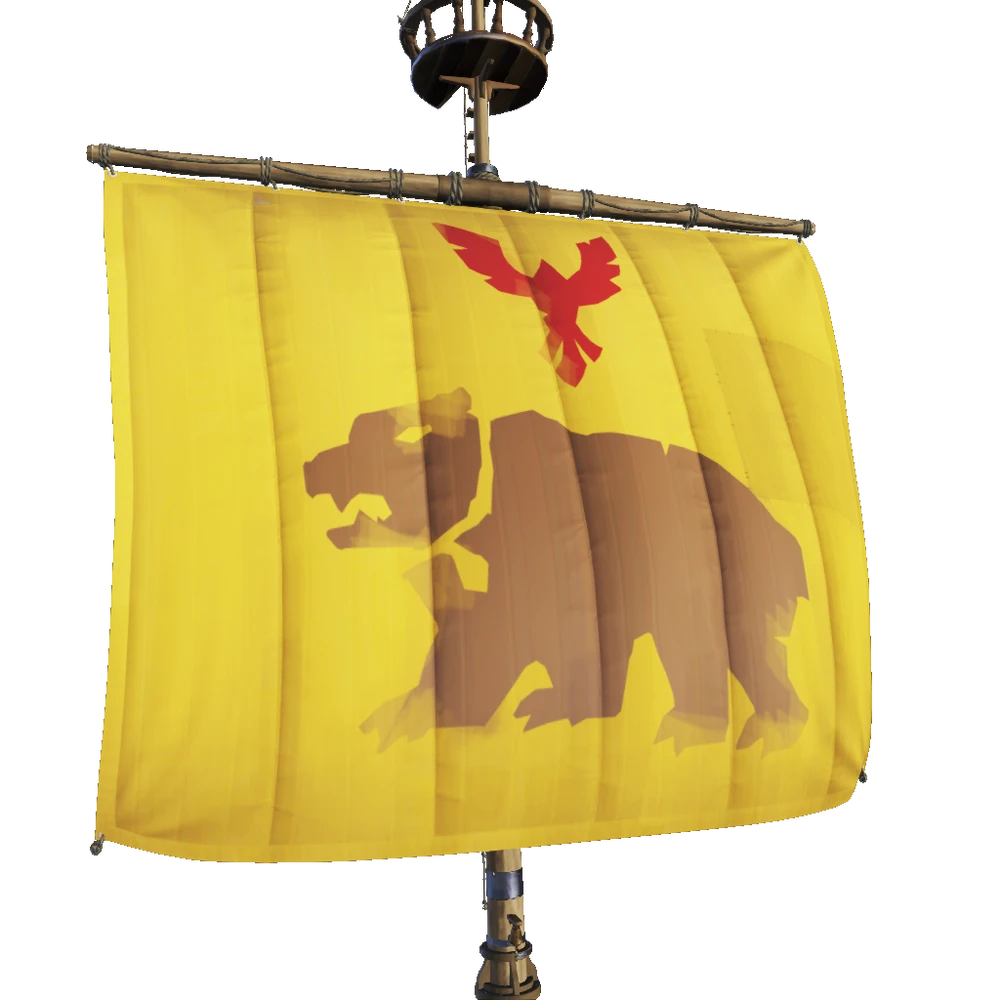 The Bear & Bird Sails is a cosmetic variant of the Bear & Birds Set's Sails.
It can be bought from the Pirate Emporium
Derived from a cave painting; the bear and bird have long been popular.
22. Azure Scout Sails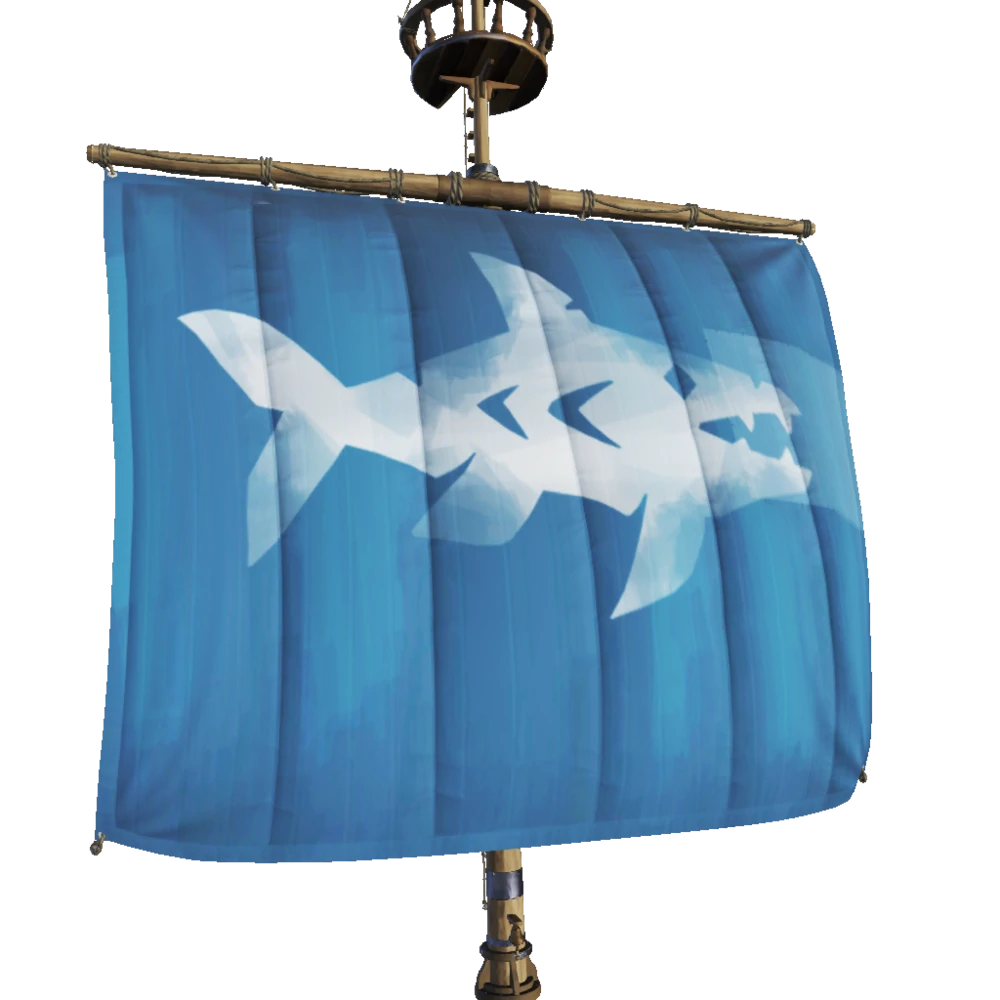 The Azure Scout Sails is a cosmetic variant of the Sails from the Azure Scout Set.
It requires a minimum Sea Dogs' reputation of 5.
Sails emblazoned with a relentless shark in pursuit of its prey.
21. The Ancestral Sails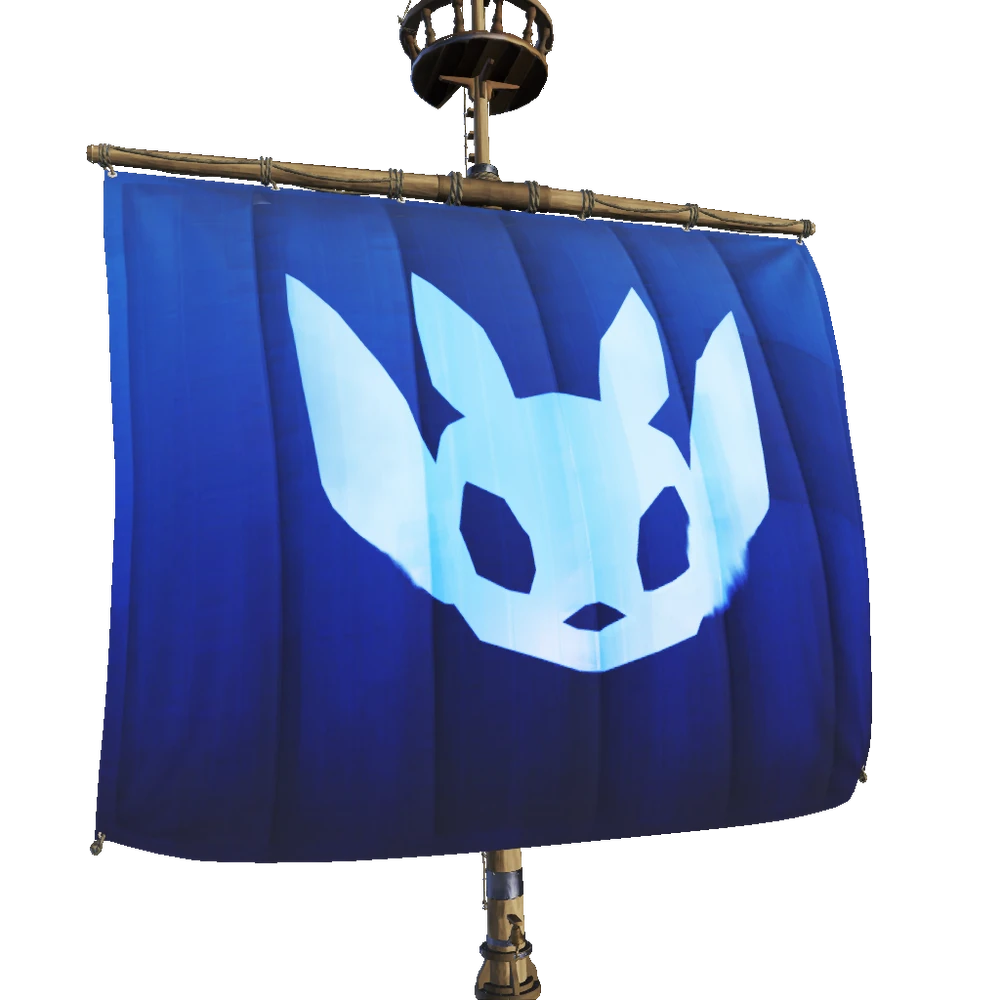 The Ancestral Sail is a cosmetic variant of Sails from the Ancestral Set.
The following methods can be used to obtain Ancestral Sails:
To be earned between March 18, 2020 and May 17, 2020 via Xbox Game Pass Ultimate Perks.
On September 20, 2020, watch any Partnered Sea of Thieves Twitch Streamer for 30 minutes to earn a Twitch Drop.
On October 19th, 2021, watch "The Gauntlet" on Twitch's Crown Channel for 15 minutes to earn Twitch Drops.
Twitch Drops will be given away on December 18th, 2021 by watching TizzyTam for 15 minutes between 18:00 GMT and 18:30 GMT on TizzyTam's Twitch Channel.
The sails depict a forest spirit who will undoubtedly keep an eye on and guard your ship.
20. White Sails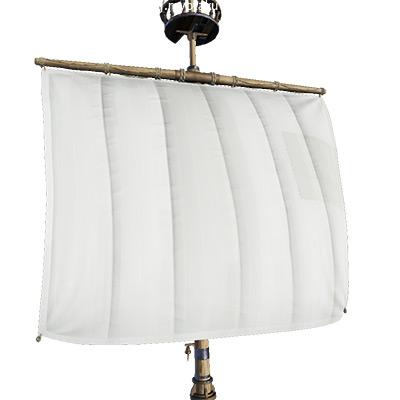 New players quickly learn that pirates can never be trusted.
And there's usually more to a crew than meets the eye.
Every ship in Sea of Thieves begins with white sails.
They show that your ship has just arrived, or that you're a new player who hasn't unlocked anything else… at least until you remember what game you're playing.
Nothing prevents a good crew from attracting hungry crews looking for an 'easy' sink and giving them far more than they bargained for!
19. Magpie Fortune Sails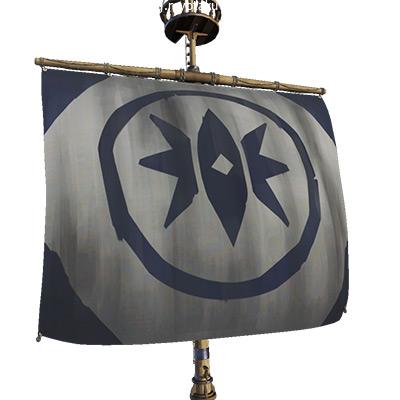 Who said you couldn't have beautiful sails as a new player?
The Magpie's Fortune Sails are no exception. Some of the best cosmetics are hidden behind accolades.
These are given for completing all of the commendations in the Maiden Voyage.
When you're starting out, it's important to take your time.
And if you want to build some solid foundations as a pirate, these are great early goals to work towards!
18. The Blue Horizon's Sails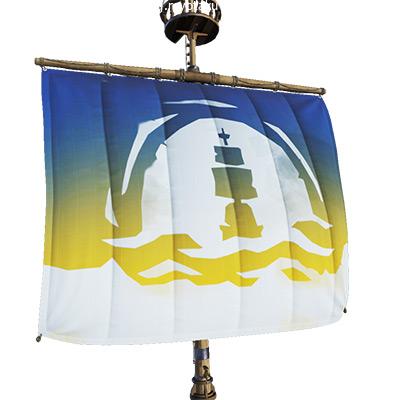 The best part about Seasons in Sea of Thieves is that you can unlock a tonne of new cosmetics simply by playing.
Some of the seasonal rewards are hit or miss, but Season 3's Sails Of The Blue Horizon stand out in a good way!
When compared to the usual dark and grimy cosmetics that many crews seem to prefer, these bright blue and yellow sails add a great splash of color.
These sails aren't bright enough to illuminate The Wilds or Devils Roar, but they're a start.
17. Ancient Vault Sails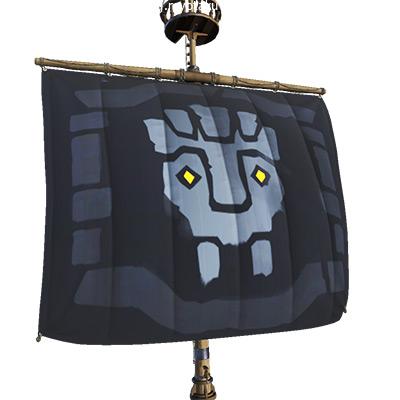 If you know more about Treasure Vaults than the Gold Hoarders, these sails will look great on your ship.
Only those who have earned the Seeker of Ancient Vaults Commendation for opening 100 Vaults across the seas can use the Ancient Vault Sails.
These sails feature a one-of-a-kind Golem's head and look fantastic on a Brigantine or Galleon.
100 Vaults may not seem like much.
But you'll probably be a Pirate Legend before you get these.
16. Sails of the Cursed Captains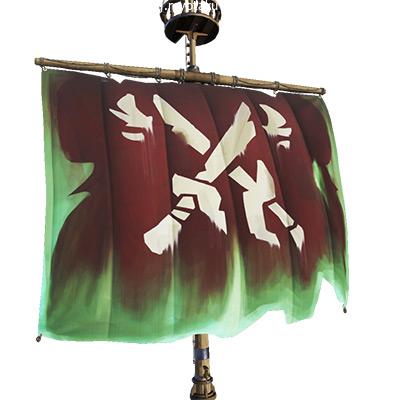 The Pirates of the Caribbean Tall Tales are an excellent addition to Sea of Thieves, and they also brought some pretty cool cosmetics with them!
For completing every commendation in the 'A Pirate's Life' Tall Tale, the Cursed Captain's Sails are awarded.
And in exchange for your trouble, you get a set of stunning torn red sails with a ghostly green glow around the edges that look incredible at night.
15. The Duke Sails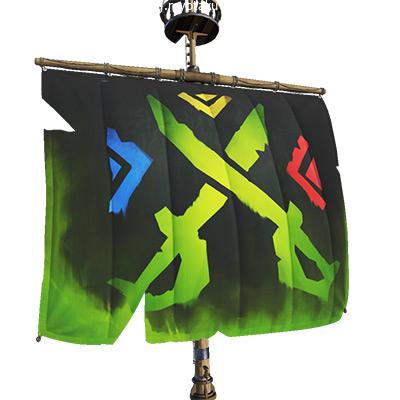 If you got your hands on an Xbox Series X/S between November 2020 and November 2021, you probably got this set of console-themed sails as well as cosmetics for the entire ship.
The Duke Sails are Xbox-themed, with the original console's iconic black and green colour scheme. Not to mention the well-known "X" logo.
The details are also coloured to match the controller's buttons, which is a really nice touch!
The Duke sails are ideal for representing the console that launched Sea of Thieves.
14. Legendary Sails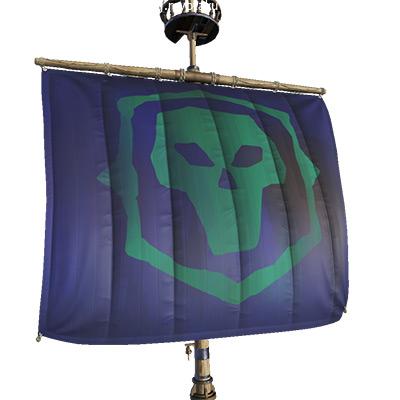 It is a long-term goal to become a Pirate Legend.
So, naturally, you'll want to show it off when you get there.
The Legendary Sails accomplish this, and they can be purchased once you become a Pirate Legend.
With a massive Pirate Legend emblem emblazoned across them, these sails may appear a little garish.
However, for some, the Pirate Legend grind can last hundreds of hours.
If you want to tell the world about it, that's fine with me!
13. The Glorious Sea Dog Sail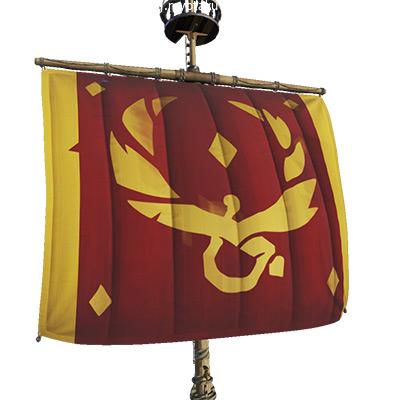 Nothing else will get you in shape like the Arena.
The Glorious Sea Dog Sails are obtained by reaching Level 5 in the Arena with the Sea Dogs.
Because you only get the red sail, these sails look a little drab on a sloop. Purple sails are also available on larger ships, making for an awesome combination.
Because these are early rewards from the Sea Dogs, they don't reveal much about your skill.
However, they demonstrate that you value glory far more than gold!
12. The Venomous Kraken Sails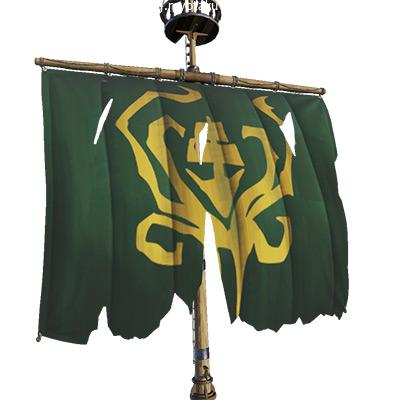 When there are no world events going on, wise pirates know that the Kraken comes out to play.
You can show the server how daring you are with these if you're fearless and want to take your chances with the terrifying beast itself.
After defeating 10 Krakens and earning the Legendary Kraken Hunter commendation, you can purchase the Venomous Kraken Sails.
These battle-worn sails feature an inky image of the mighty beast, and the rips allow you to see just a little bit further ahead of you.
11. Ruby Splashtail Sails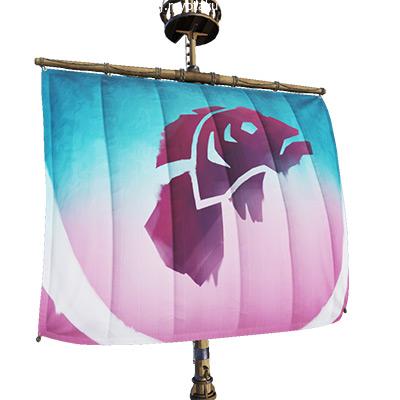 Many a pirate has become addicted to fishing in the Sea of Thieves.
These sails are for you if you're one of them and want to tell the world!
The Ruby Splashtail Sails feature a massive Splashtail on a bright blue and pink background. These depict the precise moment when Sea of Thieves became a fishing game rather than a pirate game for countless players worldwide!
10. Black Phoenix Sails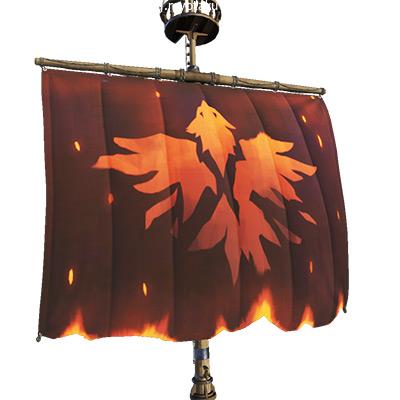 Fire is a terrifying force in Sea of Thieves.
And the bigger your ship, the bigger the problem.
With this in mind, the Black Phoenix sails are for you if you want to set the server on fire and have sails tipped with glowing cinders.
These sails would look fantastic on any ship.
And the tears at the bottom help you see where you're going as well.
9. The Notorious Arena League Sails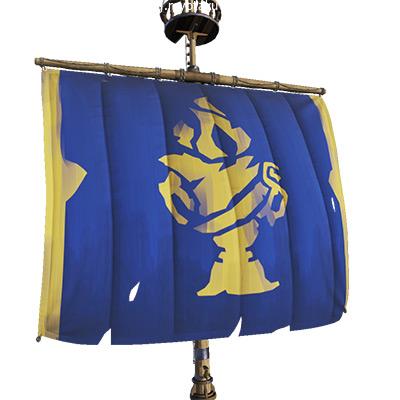 If you see a ship with these sails, your crew should be turning tail and running.
The Notorious Arena League Sails are only given to crews who have won a Notorious Arena League event (NAL).
These are fierce PVP battles at the highest level of competition.
When compared to the majority of us, these crews can sink entire servers without even trying.
The sails are fantastic. But if you want them, you must first become a true Pirate Legend.
8. Reaper Bones' First Master Sails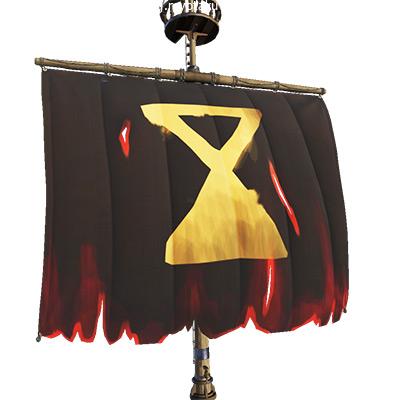 This list wouldn't be complete without the Reapers Bones, and these sails are the best of the bunch.
The Reapers Bones Inaugural Master Sails (what a mouthful!) are awarded for finishing in the top 25% of crews in any month for Reapers Bone's emissary value.
In other words, if you want them, you must get your hands very dirty.
The sails, on the other hand, are completely worth it.
Many people are afraid of the Reaper mark.
So you'll stand out with these sails adorned with glowing blood-red symbols!
You're not going to be able to hide much with these… but you're a Reaper! It is not an option to hide.
7. Athena Fortune's First Sail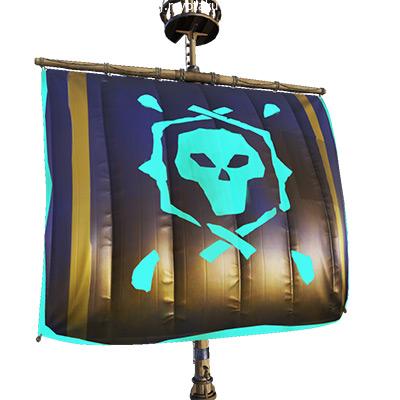 A lot of glowing sails made it onto this list because let's face it, they look incredible.
However, when the sun comes up, some of them fall a little short.
And this is where these sails can help.
The Athena's Fortune Inaugural Sails have a lovely blue glow around their edges and a bright Athena logo in the center.
The sails have a unique purple/gold gradient during the day, which you won't find on many other ships in the game.
What's the snag?
In any given month, you must be in the top 25% of emissary value for Athena's Fortune.
The mere presence of the flag makes you a target for the entire server, so be prepared to fight!
6. Collectors Soulflame Sails
Nobody wants to be sent to the Damned Ferry.
But you can't deny that the Ferryman has a fantastic ship!
You cannot operate your own ferry. However, the Collector's Soulflame Sails can make your ship appear very close.
This is another set of sails that would look fine on a Sloop but would look much better on a larger ship because each sail has a different glowing image on it.
The mainsail depicts a vicious skeleton, while the other sails depict the Flames of Fate.
These sails are so bright that you won't be able to sneak up on anyone.
But whoever you sink will be able to tell the Ferryman who sent them.
5. The Mayhem Sails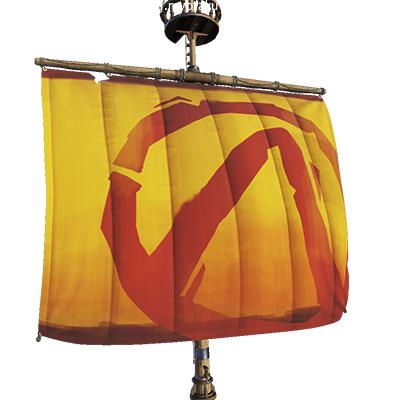 If I asked if you wanted to hunt vaults and you chose Borderlands over Sea of Thieves, we might be able to meet halfway with these.
Nobody expected a crossover between these two games.
However, as part of a limited-time event, pirates were rewarded for blowing things up, eventually unlocking the Mayhem Sails as well as cosmetics for the entire ship.
These sails feature the iconic 'Vault' symbol from Borderlands, and they look great with the bright red and yellow hull.
Whatever 'Vault Hunter' means to you, if you like a splash of colour on your masts, these sails will look great.
4. Killer Whale Sails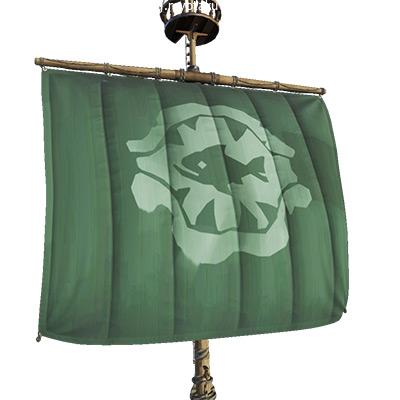 You could be forgiven for dismissing these unremarkable sails.
They do, however, tell a story of navigating treacherous waters in search of the perfect catch.
Level 30 with The Hunter's Call earns you the Killer Whale Sails.
That may not appear to be much. Mermaid Gems, on the other hand, will require a significant amount of fishing or hunting to obtain.
Many seasoned pirates are familiar with these sails and the grind that comes with them.
Expect some feedback from your fellow captains!
3. The Ghost Sails
Most crews turn off their lights to make it more difficult to spot them.
But, eventually, you'll be so experienced that you don't care who sees you.
And these sails perfectly capture that journey.
The Ghost Sails have a large glowing circle on the front that lights up the night sky and can be purchased after reaching level 7 with Athena's Fortune.
You can't even go to the shop that sells them unless you're a Pirate Legend, and gaining Athena's reputation will take hundreds of hours for the average crew.
So you may think a crew is stupid for making an effort to stand out.
But first, fight them and see how it goes.
2. Silver Blade Sails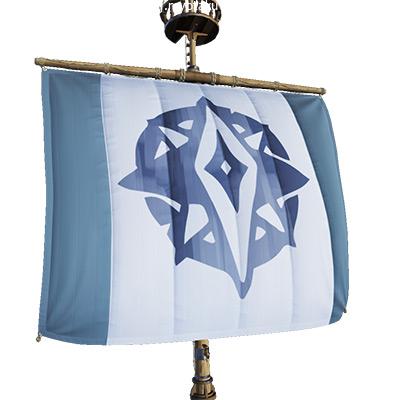 Why not be rewarded for wanting to see what's coming to Sea Of Thieves before anyone else?
On the Sea of Thieves official website, you can sign up for access to the Insider build of the game, and as long as you spend an hour there each week, you can be one of the few with the Silver Blade Sails on your ship.
These Sails are a pristine white and blue color scheme that really stands out because nothing else looks like them.
But just so you know, getting the rest of the Silver Blade set will take more than a year, so I hope you enjoy Sea of Thieves.
1. Dark Adventurers Sails
One of the best aspects of Sea of Thieves is that no cosmetic provides an advantage.
These Sails almost go against that.
The Dark Adventurers Sails are extremely expensive and are only available to Pirate Legends.
But in exchange for all that gold, you get a slick set of black and silver sails – but they're missing something crucial…
Each sail has an upside-down 'V' cut out of the bottom to improve visibility.
The difference is so noticeable that you will find it difficult to return to standard sails after using them.
And, to be honest, this is a shame given the abundance of fantastic sails available.