I can't speak for everyone in the gaming world, but if you're anything like me or the 37 million people who bought ACNH, you probably love AC.
When I was young, I didn't know about Animal Crossing.
I was too busy with Pokémon cards and my Xbox to stop and check out a game that lets you run a farm or town.
Animal Crossing is still one of the best things about my life as an adult.
The mood and gameplay of the games are like nothing else. I'll sing their praises until the day I die.
If you like Animal Crossing as much as I do, you'll have a lot of fun with this list.
We'll look at some Animal Crossing Minecraft Skins.
21. Flick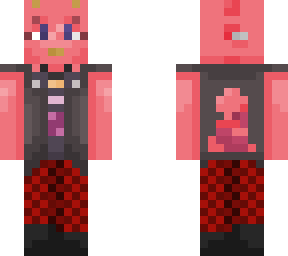 There are two types of people in this world: those who love movies and those who tell themselves lies.
This is the only thing that creator says about this skin.
20. Tom Nook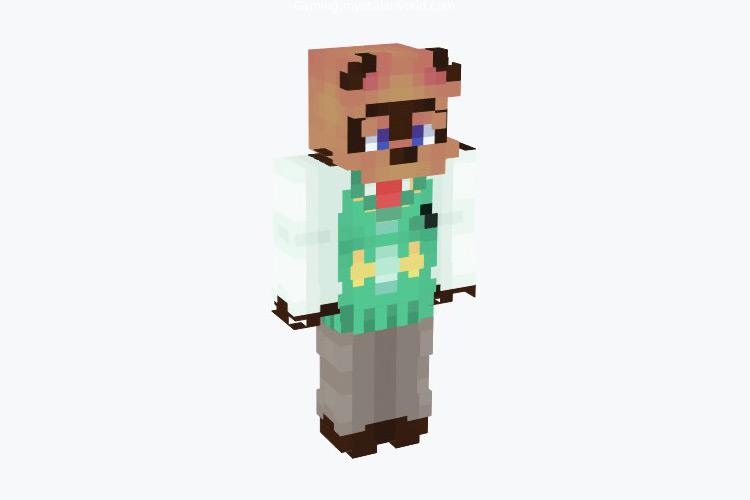 Tom Nook is a character from the Animal Crossing games, and this Minecraft skin is based on him.
He is a happy peasant who likes to get into trouble with his friends.
His unique look will make him a popular addition to your Minecraft world.
I've only seen Tom in a Hawaiian shirt in New Horizons, so seeing him in an apron in the original GameCube game makes my heart sing.
19. Male Villager (Realistic)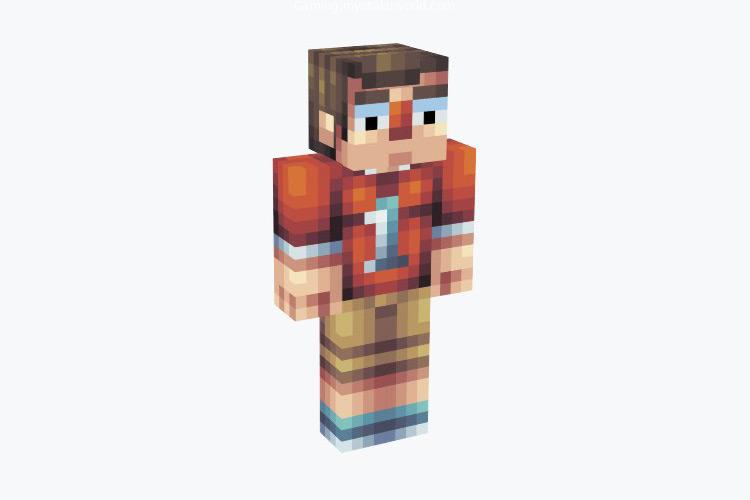 I have a soft spot in my heart for the cute, round look of the Animal Crossing games.
I think it would be easy to recognize almost anywhere.
Even though Teddy made this skin almost a decade ago, it stopped me in my tracks and made me click "Download" right away.
I love the cute designs of the villagers in Animal Crossing and how many ways there are to change them.
18. Ankha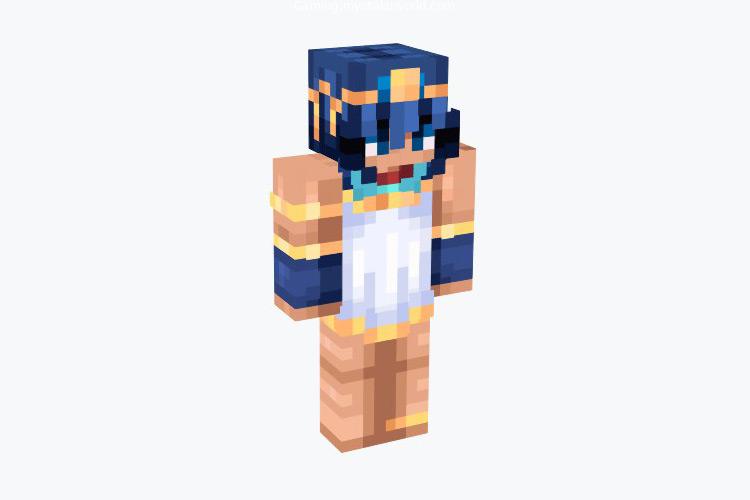 Ankha was probably one of the most memorable people from New Horizons, and for good reason.
Ankha's concept is genius.
A cat from Egypt? Named Ankha??
Those who made the characters should get paid more.
This Cleopatra-themed skin was also made by Kirigiri, who did a great job with the design. I can't say enough good things about this skin or the character.
17. Isabelle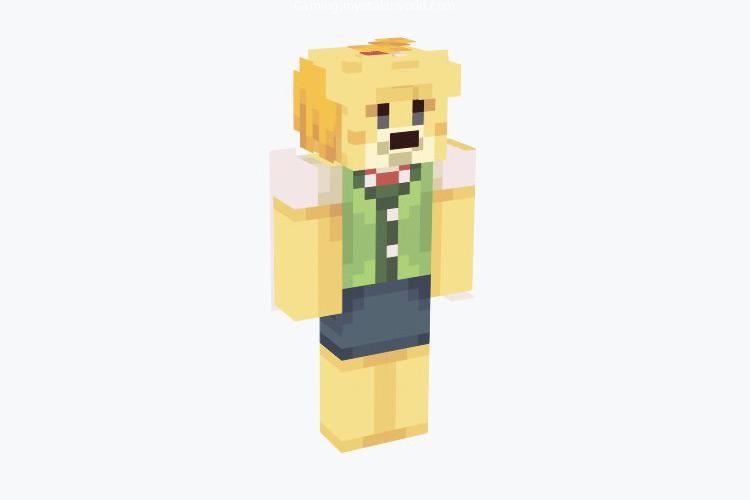 When Isabelle first showed up in Animal Crossing: New Leaf, she became an instant star and a huge hit.
Isabelle's kind nature is a big part of why she deserves to be successful.
Add the fact that she is a shih tzu to the fact that she is kind and works hard, and I'm out of there. Isabelle's author, Drazile, gets how awesome she is and was able to show that perfectly.
16. Pompompurin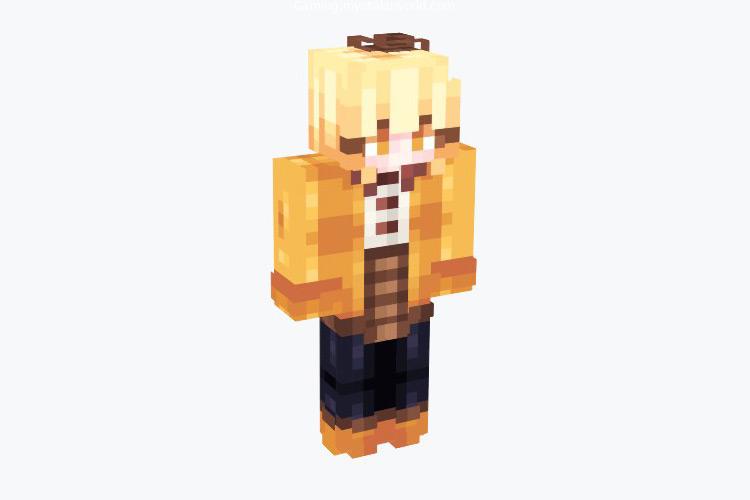 Pompompurin is a cute golden retriever from the Hello Kitty series. He is not a unique villager in Animal Crossing, but he does have a design series in New Horizons.
This Minecraft skin by Kirigi has a honey gold color scheme and style. I think it might be one of the most beautiful skins I've ever seen.
This is a skin for a whole village or town to be built around.
A design so good that there was only one name for it: Pompompurin.
15. Rodney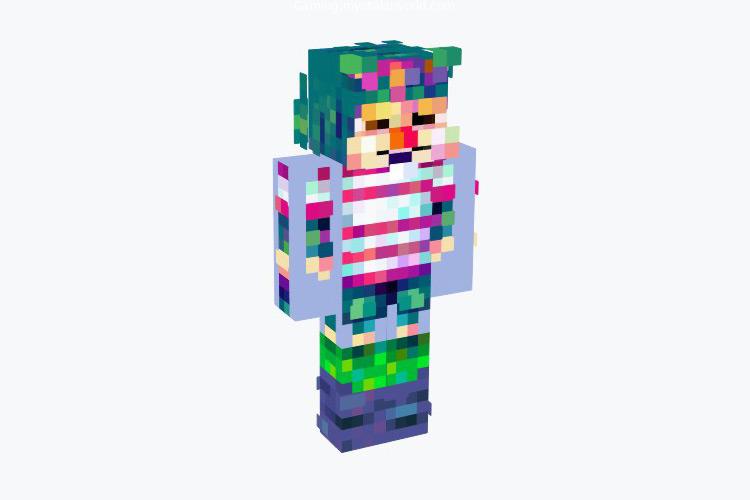 Rodney is a fun Animal Crossing skin for Minecraft that will make you look like your favorite character from the game.
It's great for anyone who wants to look like they belong in the game, and your friends are sure to be impressed.
With this mod, you can play Minecraft in a different way.
14. Raymond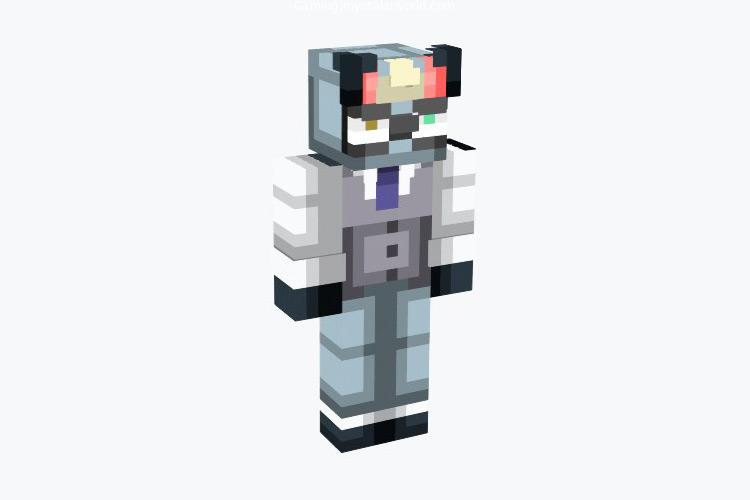 No one could look at Raymond and not fall in love with his business cat design right away.
Because of how neat he looks, how good his business advice is, and how AngelFruit made him, I'm about to log on and try to get Raymond on my own island.
So, I'll start by downloading this skin. Then I'll try to get Raymond to come to my island. Of course Minecraft comes first.
13. New Leaf Tom Nook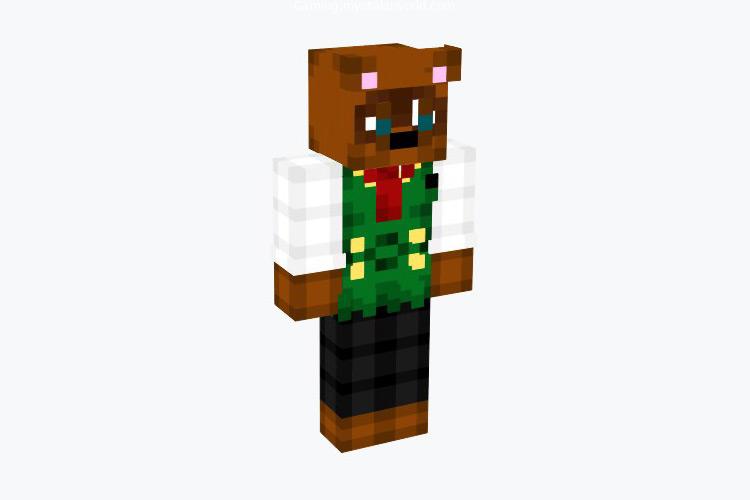 This Animal Crossing skin is great for Minecraft players who want to spice up their game a little.
The New Leaf Tom Nook will make you smile every time you play because of its bright colors and fun design.
Would you like to add this to your Minecraft game?
Test it out, click on the link below.
12. Apollo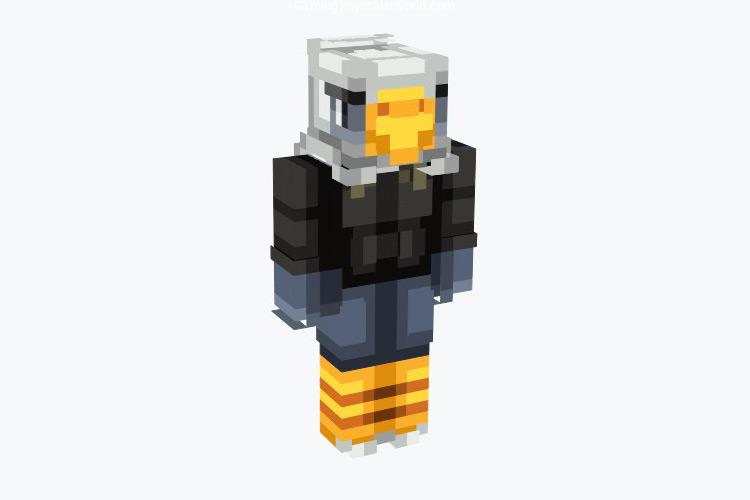 Apollo has always been a part of the Animal Crossing games.
The idea of an angry bald eagle who doesn't like being bald is pretty funny.
The way he's made, with his eyes on the side of his head, looks great in both Animal Crossing and Minecraft, but maybe better in the former.
11. Tangy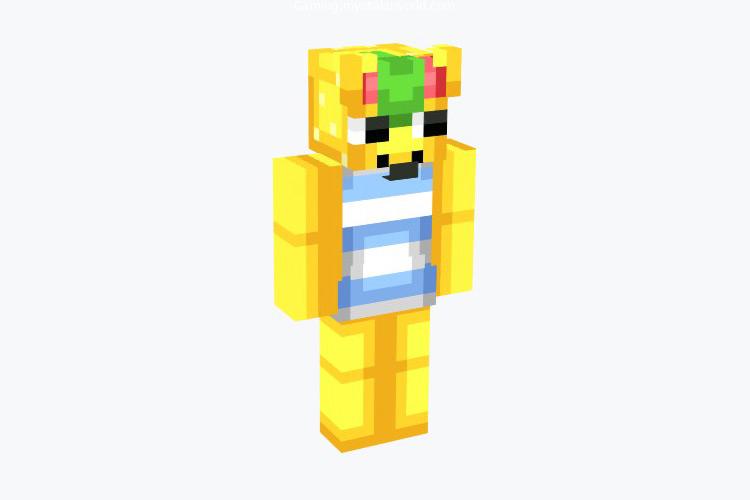 Apollo has always been a part of the Animal Crossing games.
The idea of an angry bald eagle who doesn't like being bald is pretty funny.
The way he's made, with his eyes on the side of his head, looks great in both Animal Crossing and Minecraft, but maybe better in the former.
10. Goldie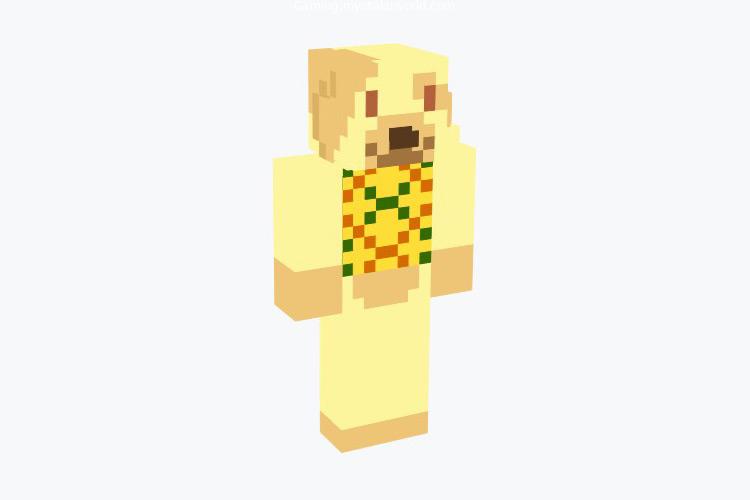 Goldie is one of the nicest people in Animal Crossing.
Goldie is her name, and she is a golden retriever. Her name in Japan is "caramel." AND the person who made this skin is called cosmodog.
How could that not make you feel all warm and fuzzy inside?
9. K.K. Slider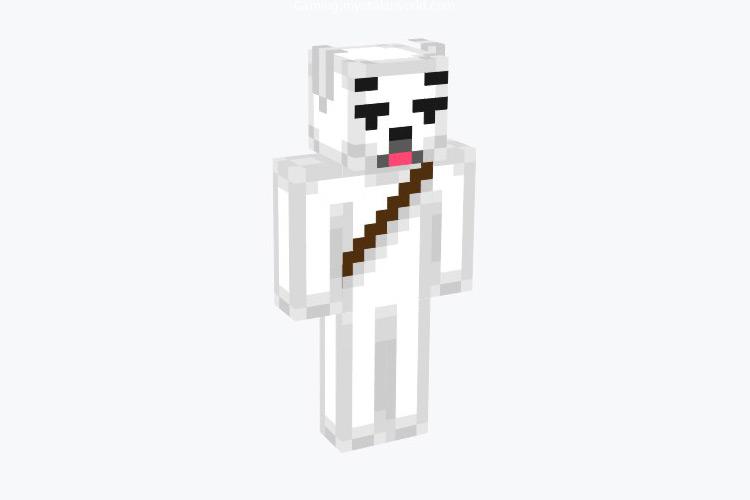 No one that I know doesn't like the mysterious and skilled KK Slider.
The free-roaming Jack Russell Terrier who plays music is not only a cute figure, but also an icon of a certain way of life.
8. Rosabelle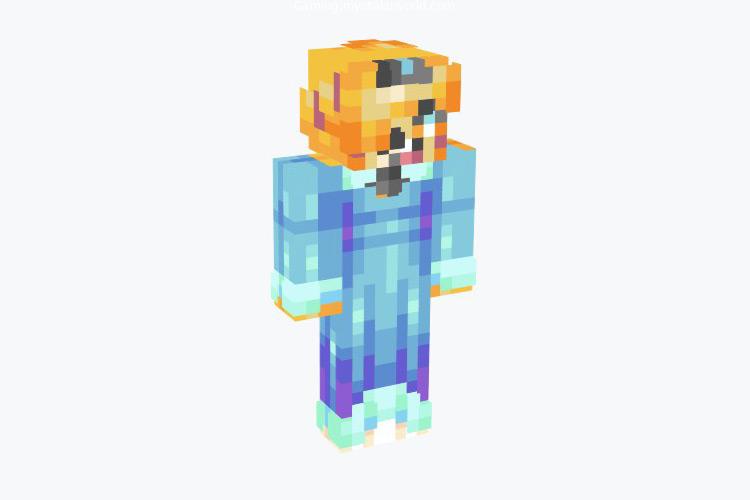 Rosabelle is possibly the most creative character on this list, since who else would think to combine Isabelle from Animal Crossing and Rosalina from the Mario series?
By the way, the answer to that question is "Mangled."
And if that wasn't clear enough, this style really hits it out of the park.
7. Scoot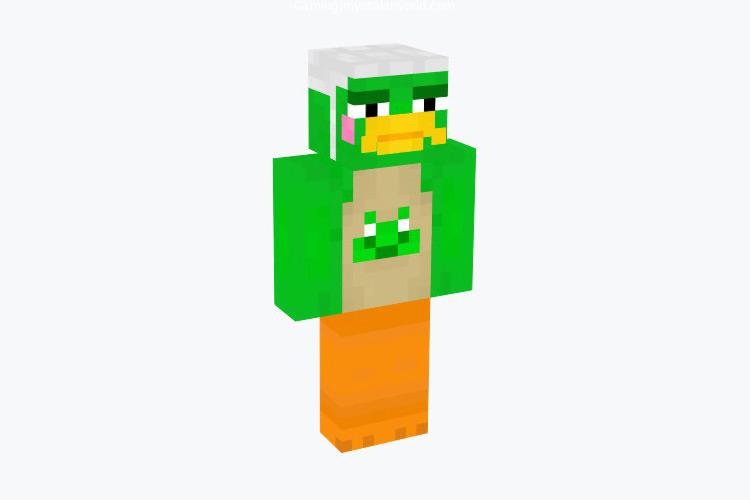 When I saw the name "Scoot" a few times while doing research for this list, I thought it might be a joke.
Scoot isn't funny.
Just by looking at this Scoot skin, you can tell how funny Scoot is. Scoot is a peasant who is a jock duck, in case you didn't know.
Jock. Duck.
Do you still need more proof? Just go ahead and get the skin.
6. Rover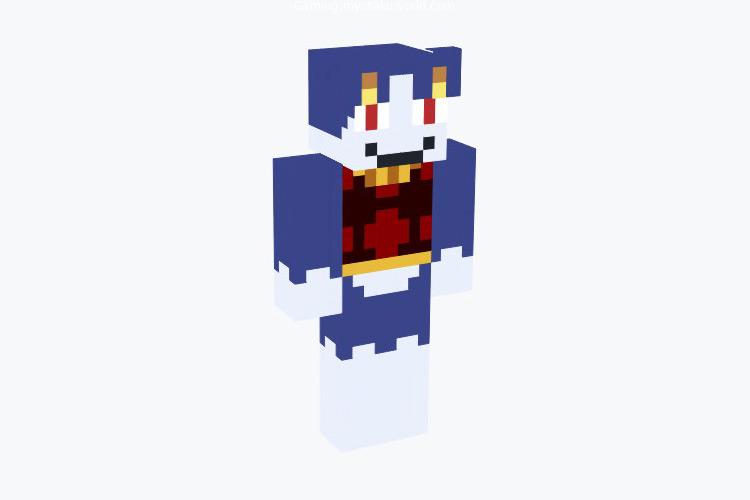 Cosmodog, who makes skins, is back with this drawing of Rover, who may be the Animal Crossing character with the best name.
Rover is a cat, even though his name is Rover. He is also a friendly cat.
His big eyes and smile make me think of Meowth, and I'm not sure if that's scary or awesome.
Most likely both.
5. Lolly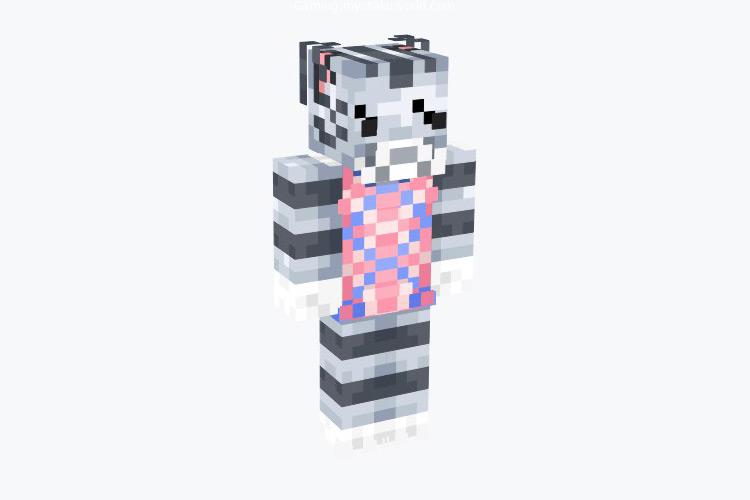 Lolly is a very nice cat in the town for a lot of reasons.
I love people who are as nice as she is, but I also love the way she names things.
Her Japanese name is Ramune, which is also the name of a famous soda I drank as a kid.
I'm also a sucker for ugly, fuzzy sweaters with patterns, like the one that maker Mushsect put on this skin. So I knew I would like this one right away.
4. Chester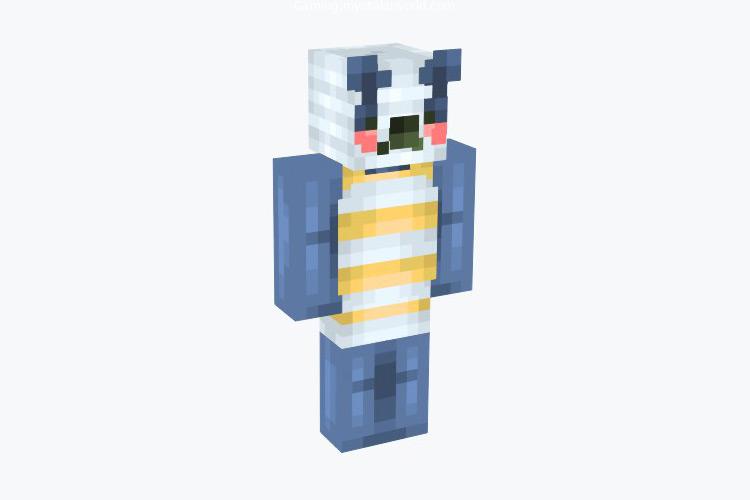 I'm crazy about bears. A bear stan, if you will.
I shouldn't be surprised by how much I like Chester.
This cute panda cub is so lazy that BlackMoose, the person who made this skin, called it "Lazy."
Chester, you're just the kind of person I like.
3. Human Blathers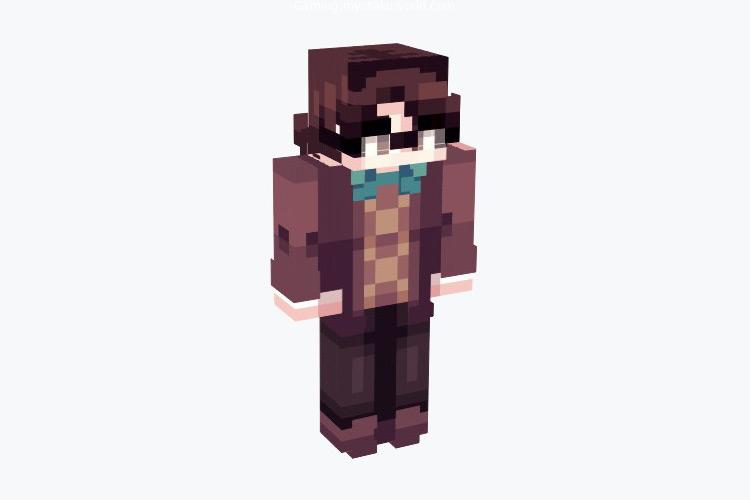 If I had to put my favorite Animal Crossing figures in order, Blathers would always be at the top.
The cute owl, which is most active at night, has one of my favorite styles going on: dark academic. This skin, made by ClownPixels, turns Blather into a person who likes to visit museums. One that is very cute, at that.
2. AC Player Character (Girl)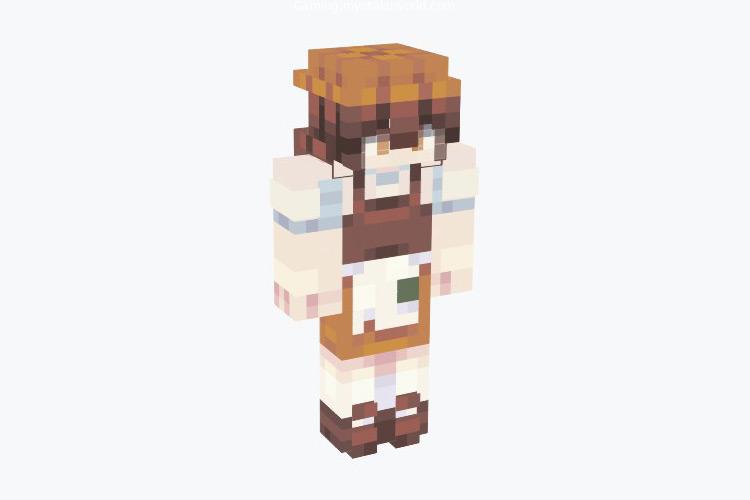 We've talked a lot about the cute villagers in the Animal Crossing games, but the real star of your run is your own playable character.
This cute girl is a character made by cheyko. They've named her Aerin.
1. Sherb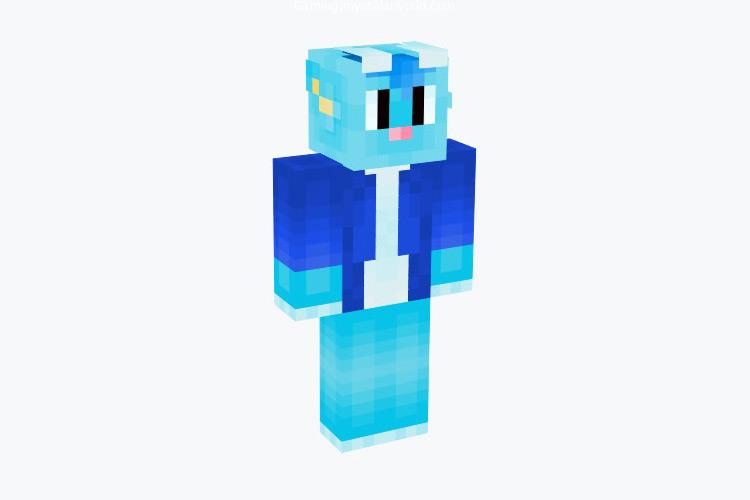 I've never been fond of goats.
Sherb, with his beautiful blue color, might change that one day.
I just recently got Sherb in my own village, and he's a lot of fun.
I was surprised to see a skin for Sherb, since I don't know many people who have him. But I'm glad that Sherb is getting some love even in the Minecraft world.