The 1980s are the most recognizable time period.
Whether it's hair, clothes, or furniture and decorations for the home, they all left their mark.
Decades have passed, and these old trends like Maxis Match are still as well-known as ever.
Get ready for a lot of pink and horribly out-of-date appliances, because this '80s collection has it all.
30. Jennie Hair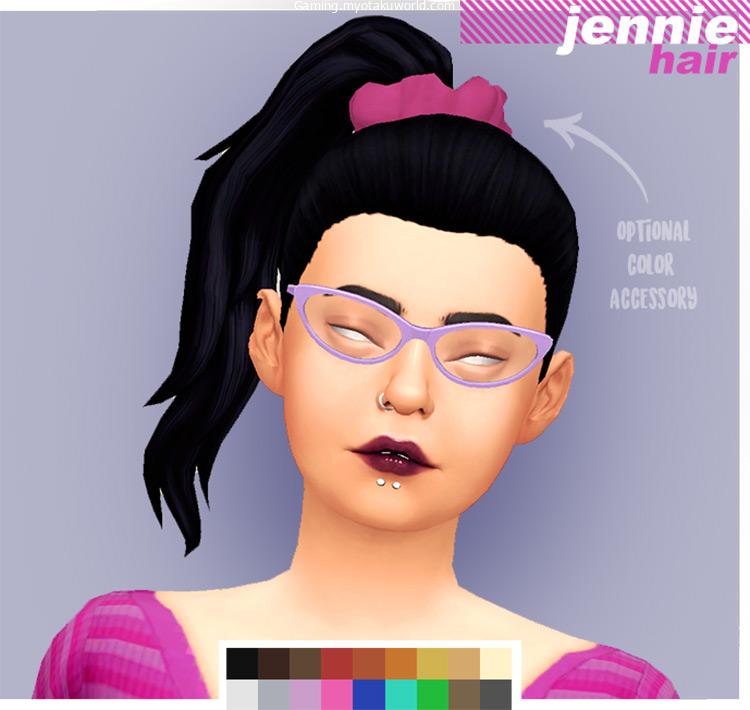 Scrunchies are still pretty popular today, but we must remember they didn't just become trendy recently.
By selecting one of these colorful, realistic accessories to go with the stylish high pony, you can really nail the style of this decade.
29. 80s Aerobic Outfit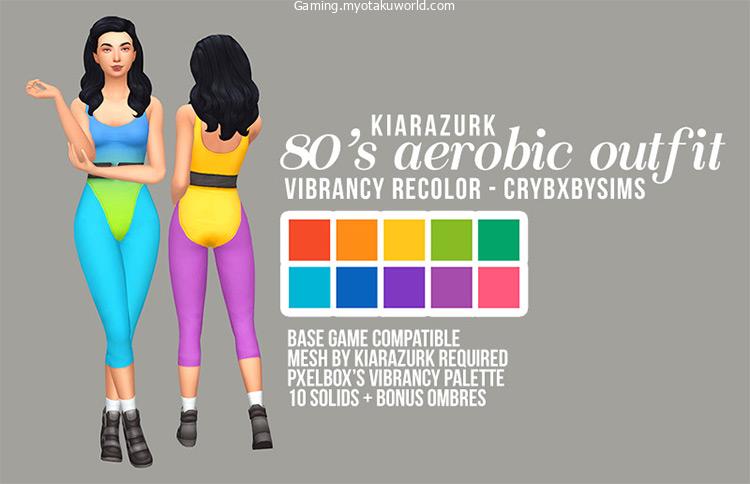 Fitness saw a huge surge in popularity during the '80s and honestly, it was worth it just for the cute athletic attire!
These recolored leotards are just one example of this fun style that just isn't complete without some neon.
It kind of beats leggings and a hoodie, right?
28. 1986 Top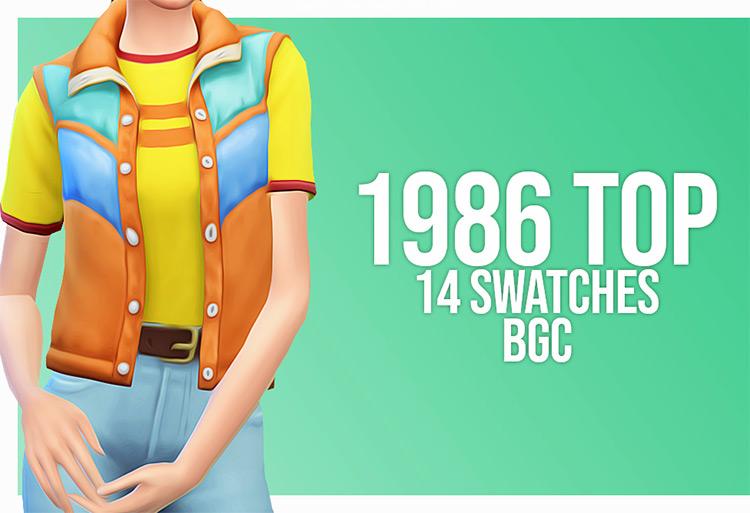 A vest over a tee isn't something you see every day in this century, but let's bring it back with our Sims.
The retro vibes of this BGC Maxis-Match top will hit you like a brick. From the colors to the design of the tee, it's just undeniable!
27. Tiffany Sweater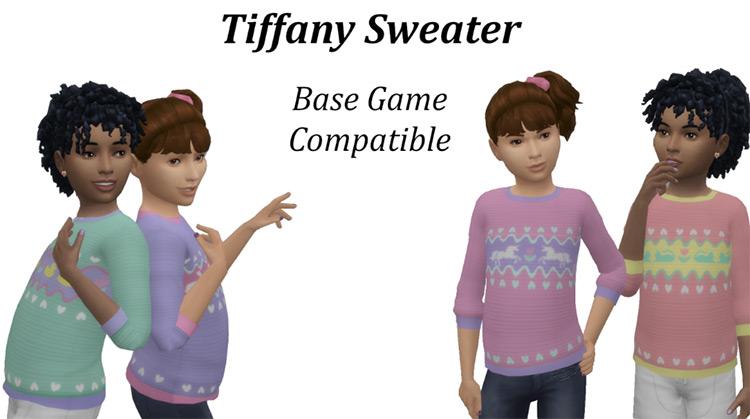 The chunky, loud sweaters of the '80s are totally iconic, and a safe go-to for all ages if you really want to capture the essence of this decade.
This one, just for children, is based on a real design.
You can't fake that busy pattern and pastel mashup!
26. Ultraviolet and Daytona Dresses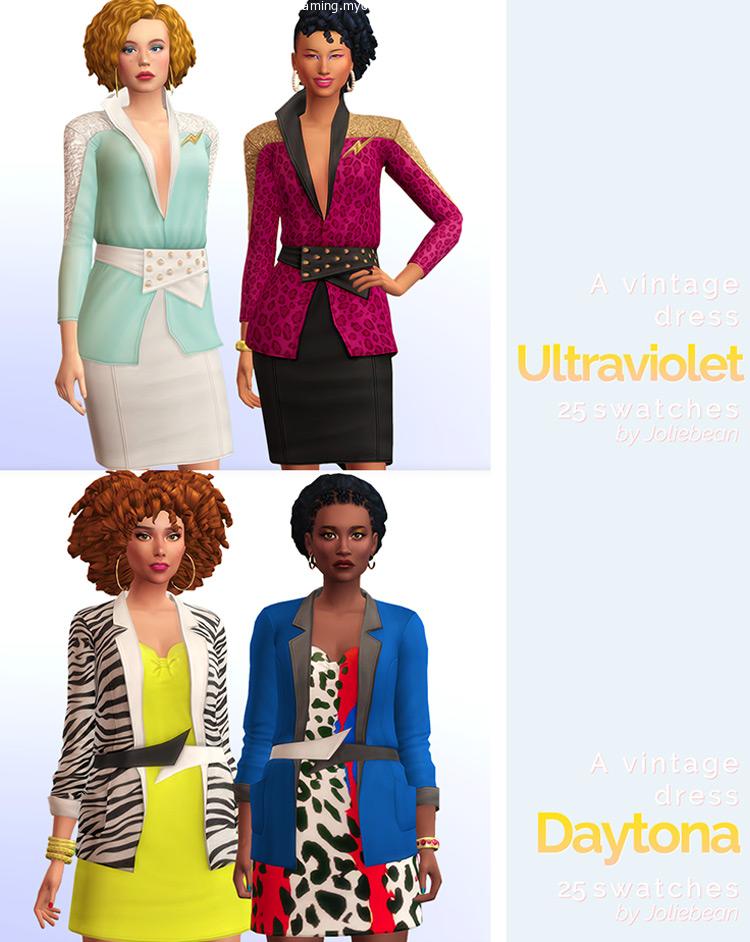 Bold patterns, bright colors, and a big belt.
That's the '80s trifecta right there.
If those things sound like they're right up your alley then you are bound to adore these two dresses.
Both of them also have 25 swatches apiece so you'll have ample options to choose from for party outfits as well as eye-catching everyday ensembles.
25. Judas Hair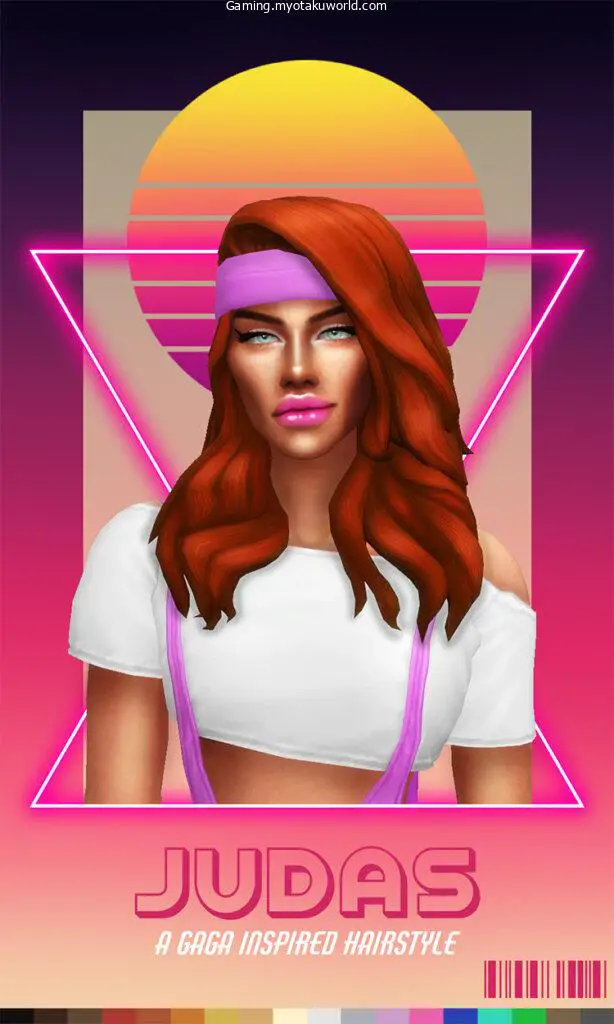 You'll need an equally dated hairstyle to go with your Sim's bangin' new aerobics attire, and anything with a sweatband will do.
As old school as it may seem, that's exactly what makes this so awesome. The hair itself is so pretty and unique with the side swept look.
24. 1989 Hair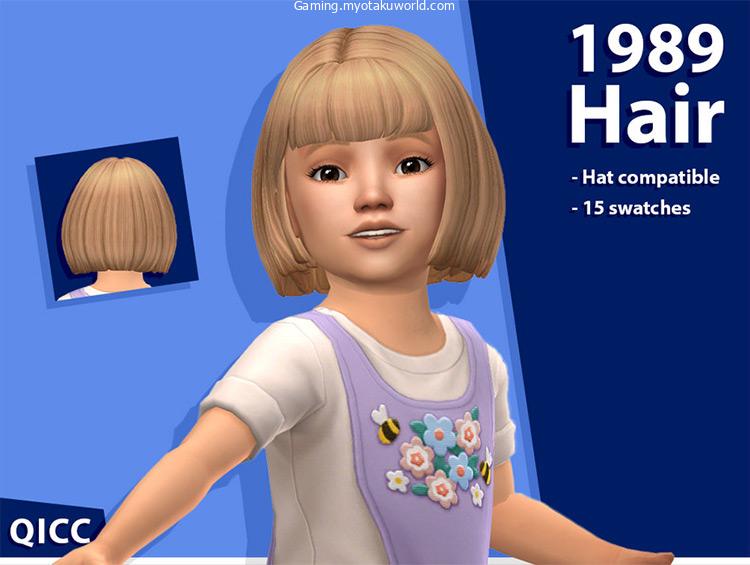 Sims of all ages will need to look the part, for full authenticity. Qicc's bob for toddlers definitely hits the mark for late '80s hair.
It's simple, cute, and the bangs would make anyone envious. This feminine cut is a classic choice for any age.
23. Floral Fantasy Couches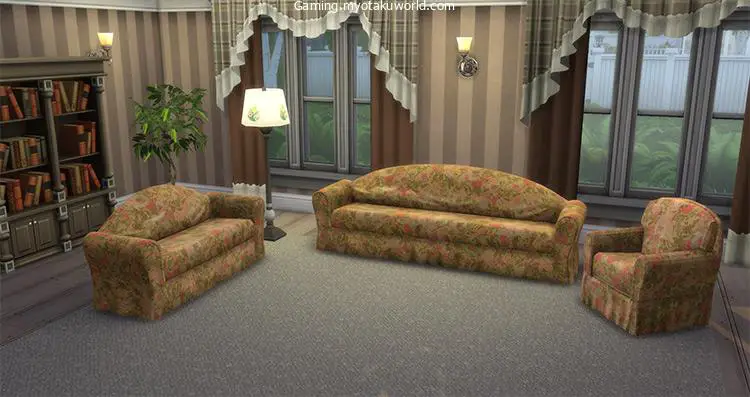 For the most part, TS4's furniture catalog is very modern.
That makes sense. It's a modern game, after all.
But sometimes, you just want something charmingly tacky that's reminiscent of a bygone era.
That's what the Floral Fantasy Couches will give you. The matching chair, loveseat, and sofa included in Simsi45's set are ideal for retro builds.
22. Decorative Phones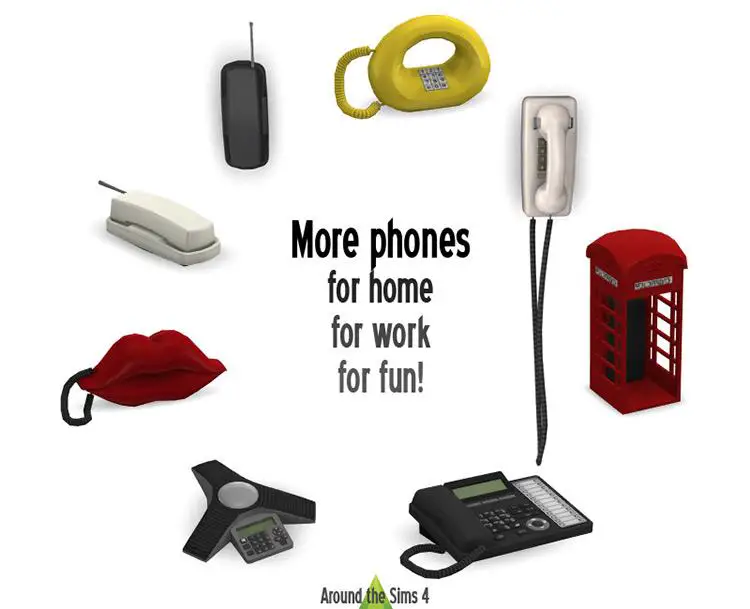 The further back in time you go, the more different communication is.
Generally, a lot more wires and buttons were involved.
Although you'll have to still use your Sim's smartphone for all of its functional purposes, these decorative ones will be a nice addition to their home.
Especially the wall phone!
21. Princess of Dress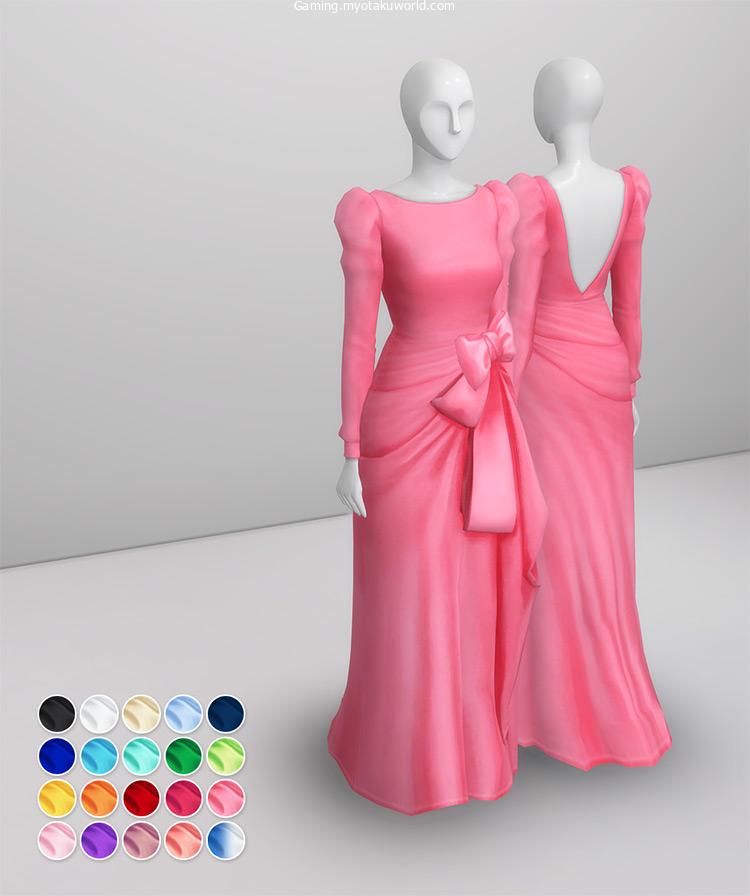 Not much about this era was subtle, hair and fashion least of all.
There's nothing wrong with standing out and that's exactly what your Sim will do if they're wearing this dress.
It's mainly the poofy shoulders and big bow that give it that vintage feel, but the color palette fits too.
20. '80s Riot Mini Pack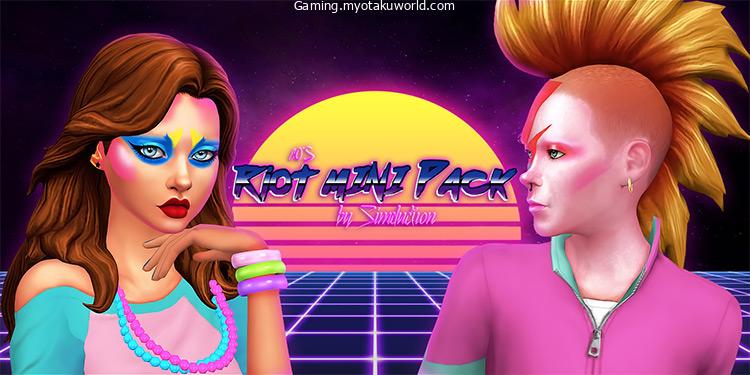 Most of the content in this little fanmade pack is geared towards the punk aesthetic, but you'll want to grab the legwarmers even if that's not your thing.
Just throw them on with some tights and sneakers, and it's a huge boost.
The unique hairstyles, face paint, and colorful necklaces are also fantastic!
19. Rewind '80s Pack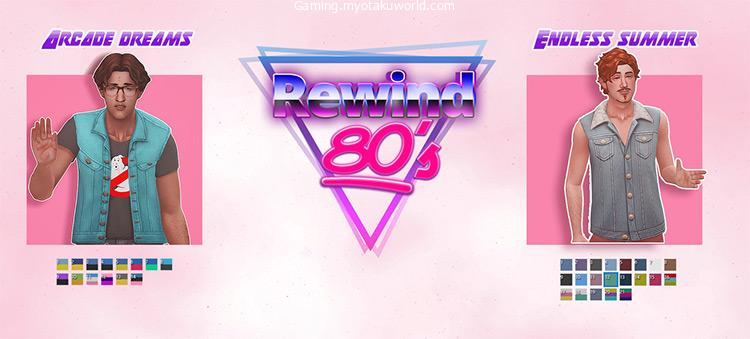 These snazzy denim vests and awesome graphic tees will massively expand your male Sim's wardrobe.
Styling masculine Sims is pretty easy, since once you've got the top figured out, some jeans and a pair of white sneakers will complete the outfit easily enough.
18. Wild and Stylish '80s Set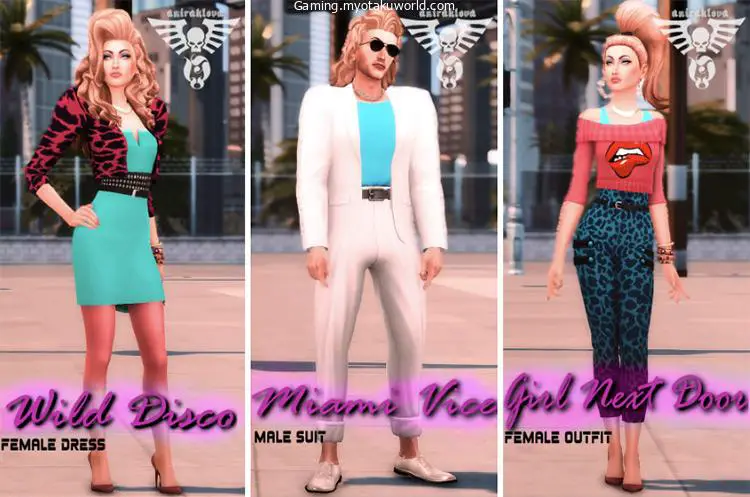 So many iconic looks are included here, it's hard to decide where to start.
I mean, the Miami Vice suit alone is about as '80s as it gets.
The combination of vibrant colors and animal print is really what made fashion back then so striking, and it's great to now have it for our Sims!
17. Jessica Hair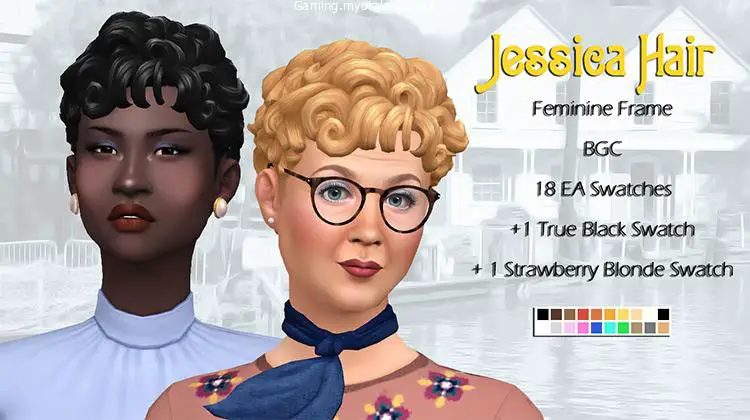 The Jessica Hair is just so cute and nostalgic.
It's been a while since perms and rollers were popular, but this style is still extremely recognizable.
This is a great option for the Sims in your game who are adults or elders.
Giving them some big glasses will really seal the vibe.
16. Pink Floral Wallpaper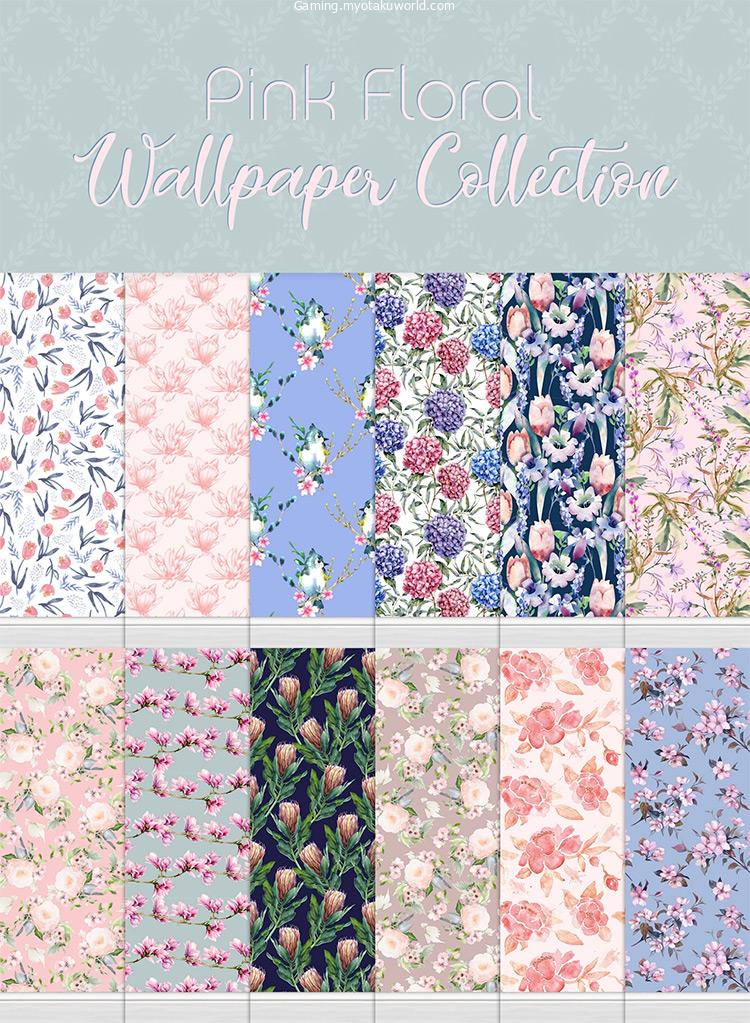 SimPlistic's wallpaper set hits two key aspects of this era's interior decorating: flowers and the color pink.
They go hand in hand!
Not much was minimalistic back then, and decor least of all.
These busy wallpapers will make any room a little cozier and brighter.
15. 80s-Inspired Earrings

You've got to have some unique accessories to go with all of these equally distinct clothes.
This set of 6 earrings would be perfect to top off any casual or party outfit.
The colors just fit so well, and no other era allows loud jewelry quite like this.
Lightning bolts and gold seashells? Why not, it's the '80s!
14. 80s Oversized Glasses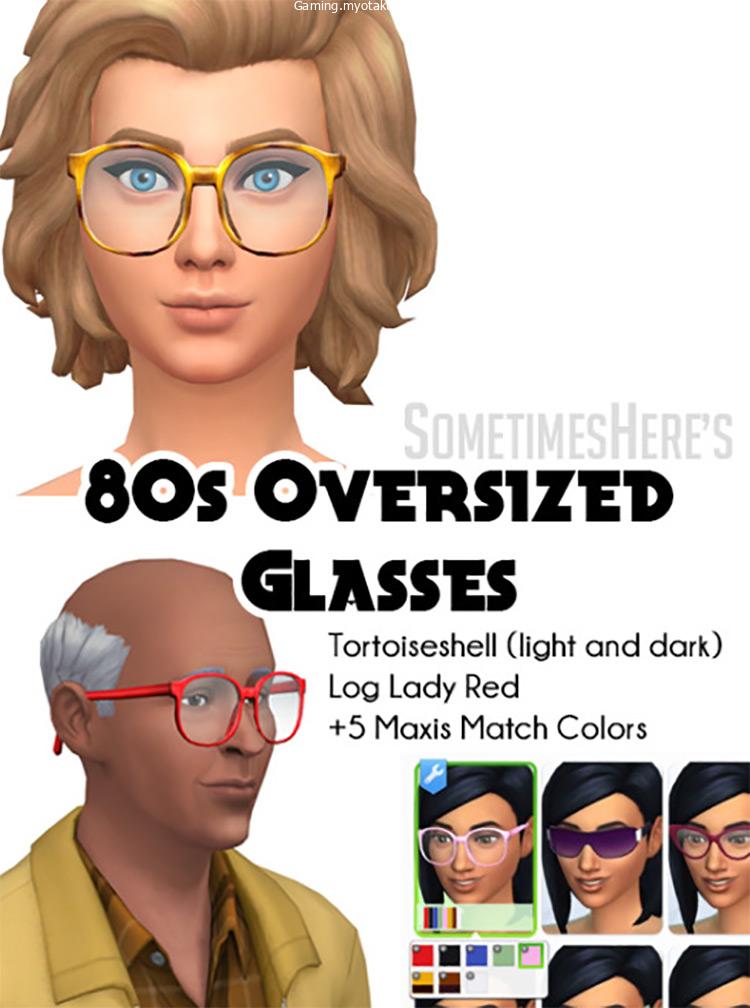 All of those chic, modern frames we've got in CAS right now just won't work for this decade.
Not only was hair big, so were glasses… and pretty much everything else.
These can honestly work for Sims of any age, whether they're teens, elders, or somewhere inbetween.
It was the style for them all!
13. 80s Wedding Dresses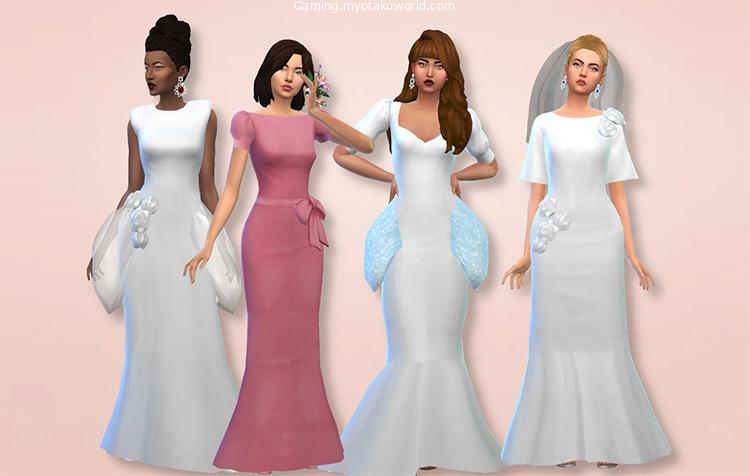 Just like everything else, weddings change with the winds of time.
You might want to steer clear of today's minimalistic, snow white gowns and opt for these more ornate options.
The 4 different dresses included here are honestly gorgeous.
The big bows, roses, and sashes are lovely!
12. 1980s Jumpsuit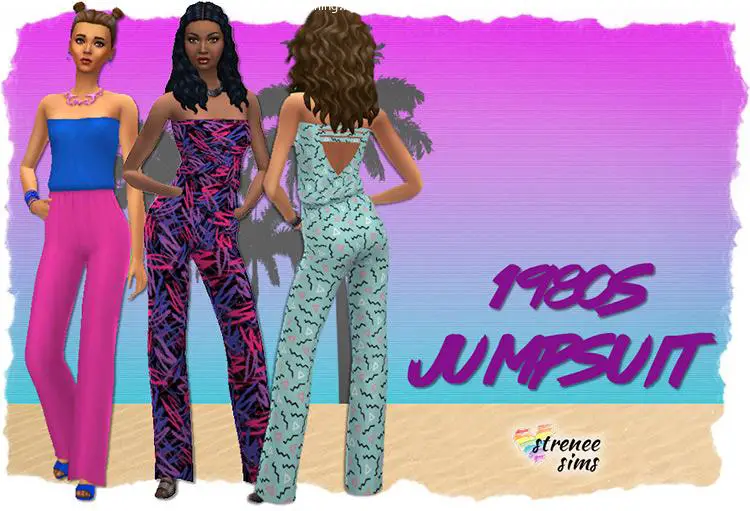 Jumpsuits already seem rather retro, but there's no denying it with these 30 bold and incredibly bright swatches.
You can give your Sim a really fun ensemble suited for any casual occasion.
There are solid colors available as well as some color block designs, and of course plenty of patterns.
11. Cool As Ice Hair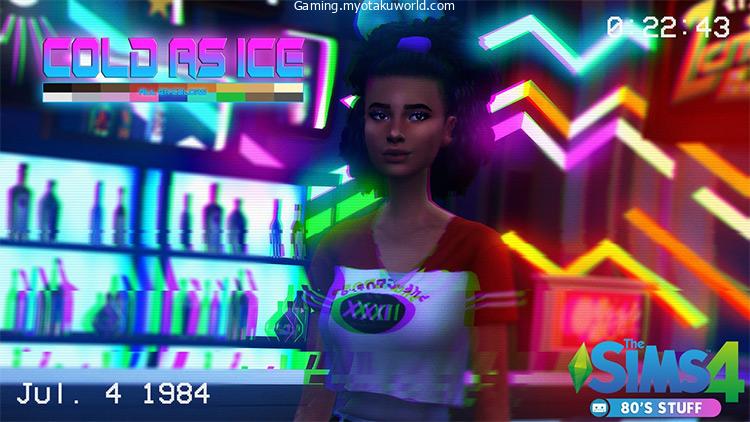 This cute updo is great for any Sims that need a youthful flair.
It's extremely well done as far as the texture and detail goes.
If you're someone who really likes your CC to look realistic while still having the Maxis Match look, then this is ideal.
10. Cleo Hair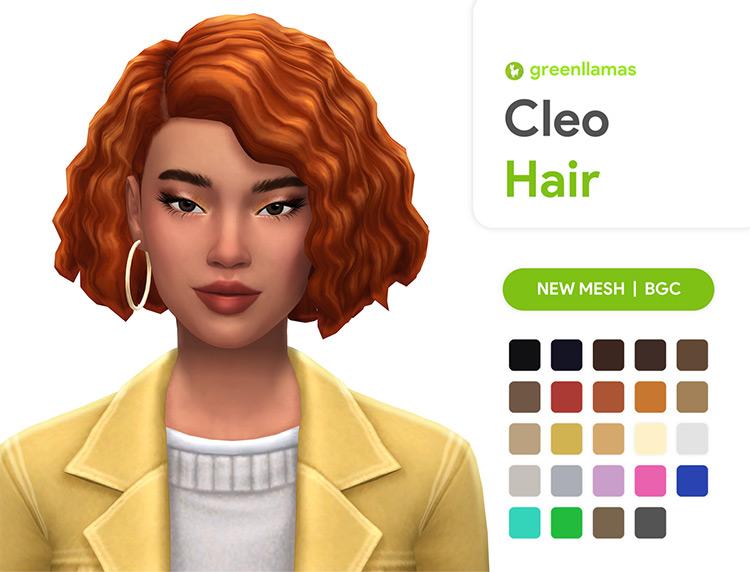 Here's another 'do to get your Sims on the right track.
These chic, voluminous waves from Greenllamas are another option that will look fantastic on ladies of all ages.
Although it was inspired by a current popstar, that side part helps a lot if you want to take your save back a few decades.
9. Skinny Legend Dress
Those poofy sleeves automatically qualify any article of clothing as '80s inspired, I don't make the rules.
Joliebean's saucy dress, perfect for most formal occasions and all parties, might just become your new favorite.
The back is cinched with a unique, decorative bit and the 23 swatches provide a really solid palette.
8. Reebok Freestyles 1982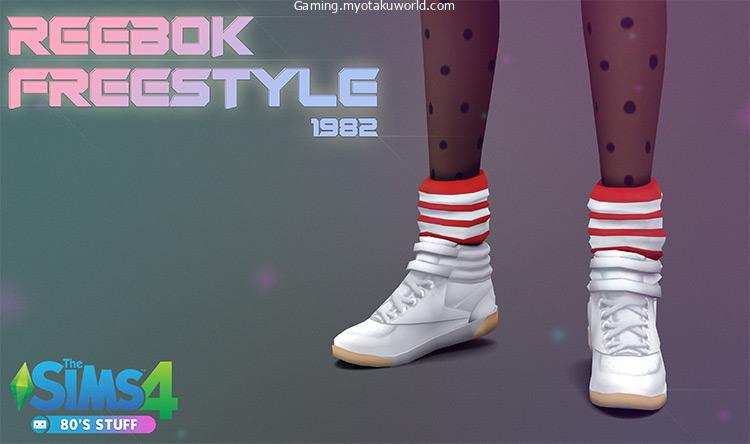 These white high tops come complete with some tube socks.
Seriously, it doesn't get much more '80s than that.
Sneakers like these really are perfect for just about any everyday outfit.
Whether your Sim is the type to wear a skirt or jeans, these will work.
7. Vintage Adidas Jacket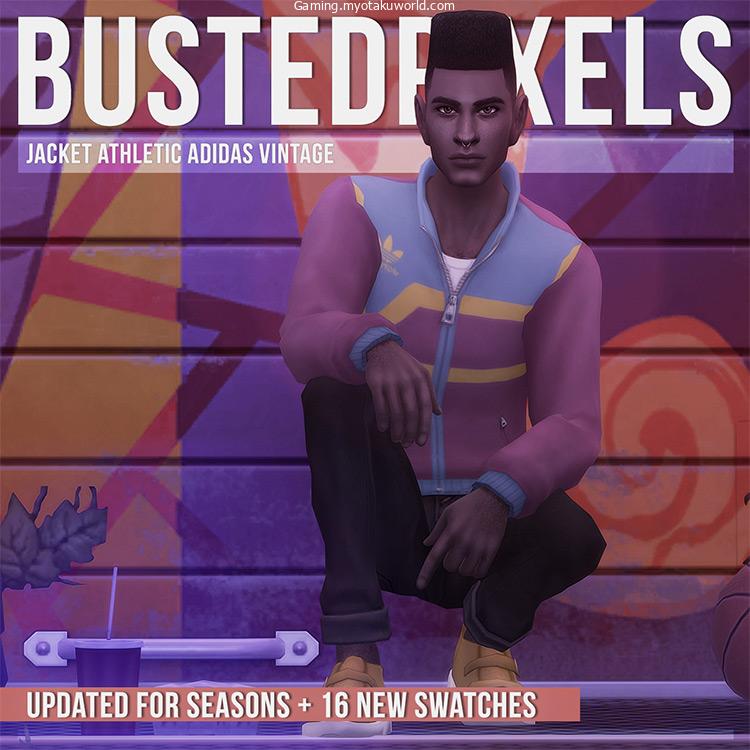 Back in the day, this kind of jacket might've been called a windbreaker.
Now you might only find these alluring color combos and mysterious texture in thrift stores.
They're still a stylish fashion statement, no matter the year.
You're bound to love the variety offered by all these swatches.
6.  '80s Lipstick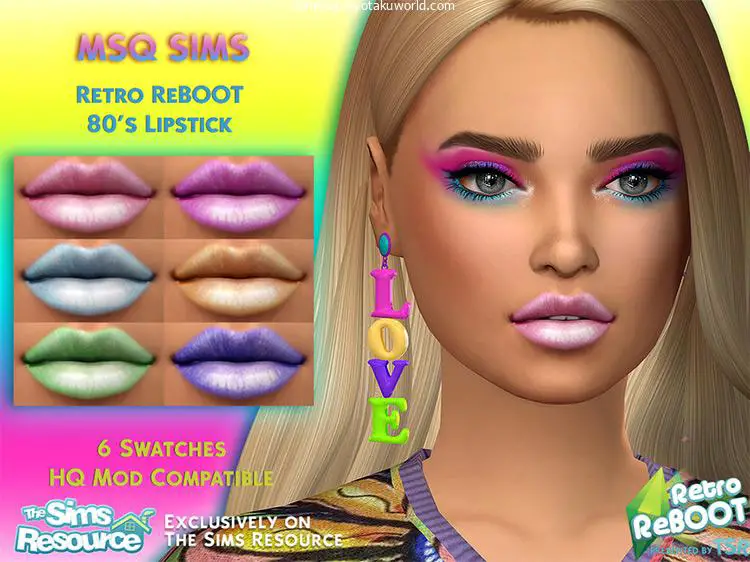 Wanting to add a pop of color?
Well, that describes everything from the '80s!
All six of these watches are truly gorgeous.
That glossy finish really works to bring out the vibrant hues of pink, blue, orange, green, and purple.
The perfect way to complement any dress or accessories!
5. Rhiannon Hair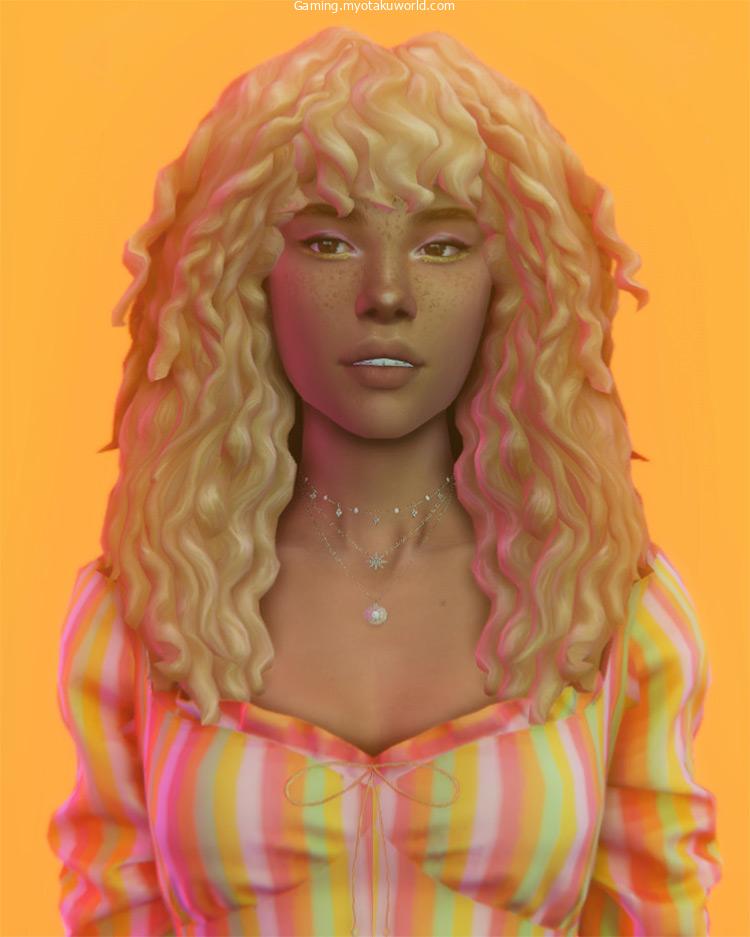 Some big curls are a must to really capture the essence of this era.
Hairspray sales were booming for a reason.
Fortunately, to get this incredible hair on your Sim requires no maintenance.
That volume is always and forever!
4. Vintage Curtains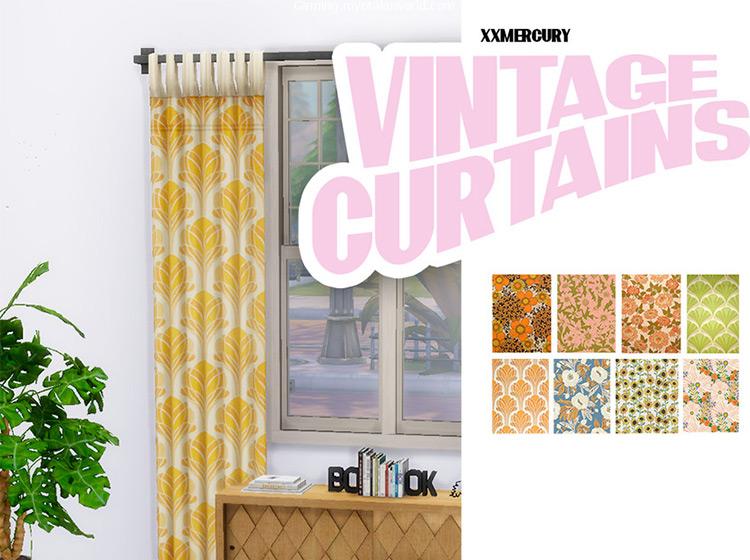 Minimalists may want to look away now. Because these prints are pretty heavy.
Anyone who's a fan of vintage interiors, on the other hand, will want to grab these curtains right away.
There's no mistaking that these six (mostly floral) patterns are from another time and place.
3. Stranger Things Romper (1980s-style)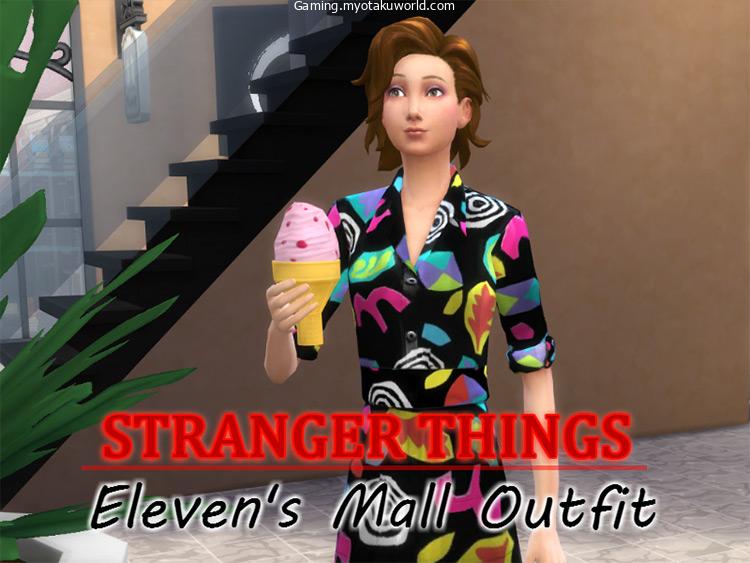 Stranger Things has won the hearts of millions, for a number of reasons.
Among those reasons, fashion is near the top of the list.
Most fans will recognize Eleven's incredibly aesthetically pleasing mall outfit.
Now your Sims can have their own version of the iconic romper, too! A show set in the '80s is nearly as authentic as the real thing.
2. Picasso Retro TV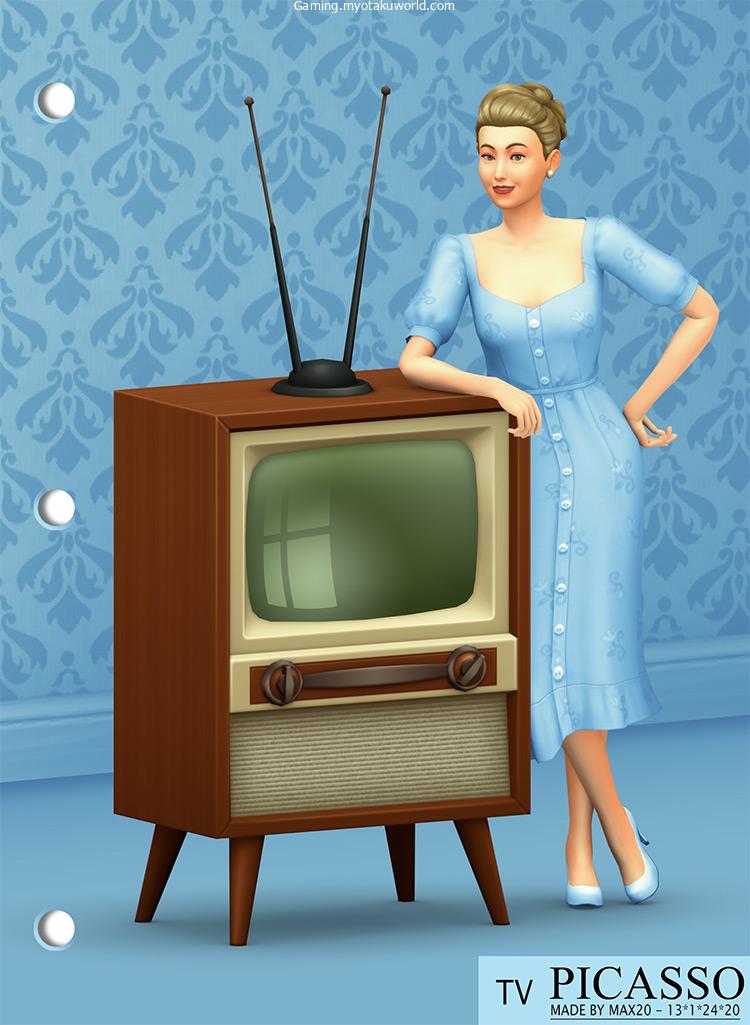 Electronics are obviously gonna need to look a lot different than TS4's current catalog for a true '80s home.
This might technically supposed to be a little older, but…if you squint, you won't even notice!
That bulky wooden build and "rabbit ear" antennas are par for the course.
1. Classic 80s Poster Set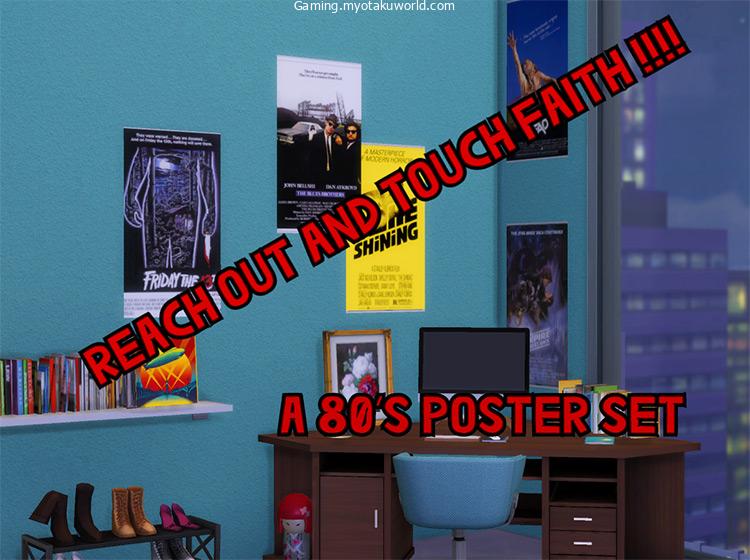 The pop culture of this decade made such an impression, most of it is still being talked about today.
Cover the walls of your Sim's bedroom just like teens did then.
You'll have plenty to choose from, with an amazing 45 total swatches, covering everything from movies to bands.