What's better than the smell of wonderful, yeasty fresh bread?
Of course, by playing Animal Crossing and pretending to smell it!
Players of New Horizons have used the Design App on their Nook Phones to make art.
And if we use all the vanilla things in the game, we can make some really cool bakeries and candy shops.
Here are some of the Bakery Design Ideas we like best!
There are plenty of ideas for everyone.
18. French Bakery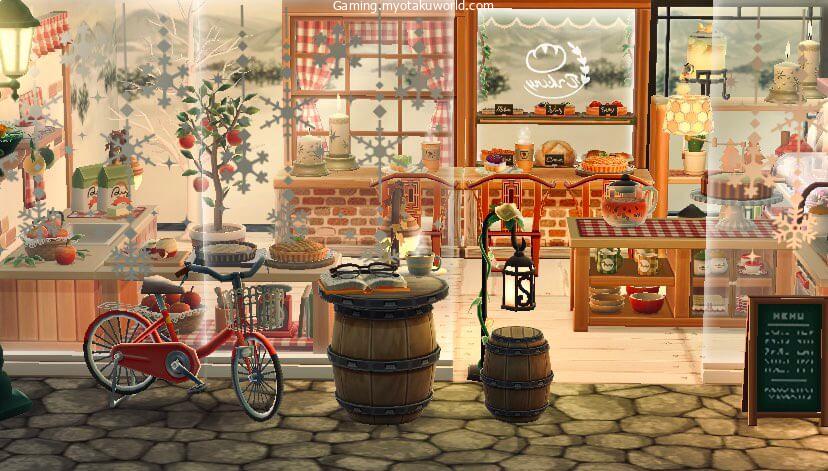 With its rustic European features, this Parisian-inspired design might be one of my favorites on this list.
It makes you feel like you've been taken to the streets of Paris.
This one looks great because of the bike, barrels, lights, and cobblestone street.
17. Chic Bakery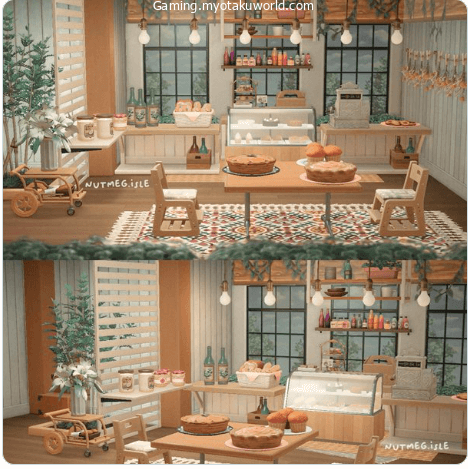 I don't know what it is, but something about this one just feels right.
It looks like something that would be on the front of a magazine.
Everything in it seems to have been put there with care to make it look both chic and mechanical and to keep the feeling that you've been here before.
16. Whimsical Bakery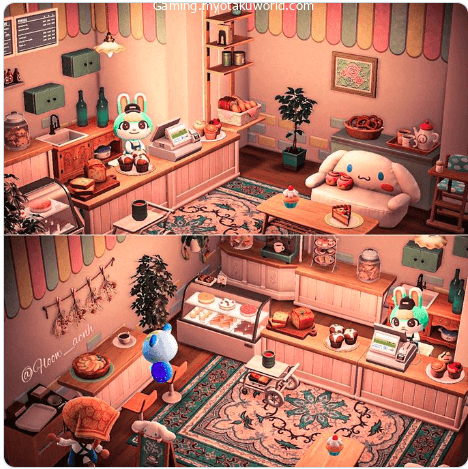 With beautiful use of color and a touch of Animal Crossing charm, this look has a little bit of everything, but it still has that warm New Horizons vibe.
15. Roadside Bake Stand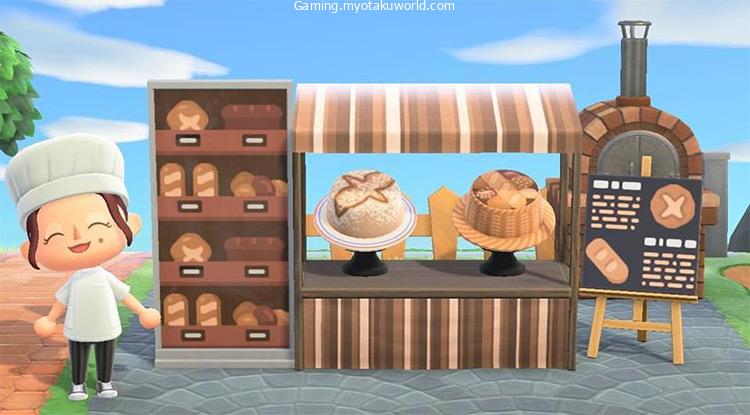 Starting off small but mighty, Reddit user u/Renaiconna made this adorable bakery stand using custom designed hats for baked goods, as well as a sign and bread shelf beside the display.
Easy to tell what this is at a glance, right?
The cute chef's getup their character is wearing really brings this precious popup together!
14. Autumn Bakery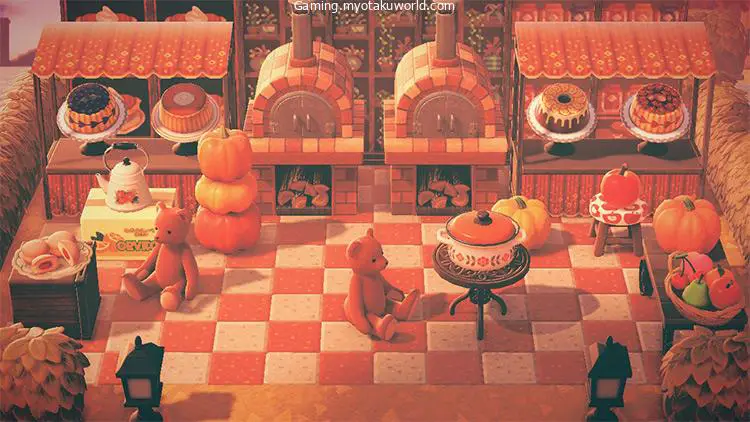 What better way to celebrate fall than with cakes and pumpkins?
Twitter user @Artemis8929 put together this countrycore dream bakery with its vivid orange color scheme.
We love the addition of teddy bears, giving the impression that they are partaking in the sweets and snacks!
And the brick ovens really tie everything together. They act as a super neat centerpiece to the outdoor display.
13. Cozy Bakery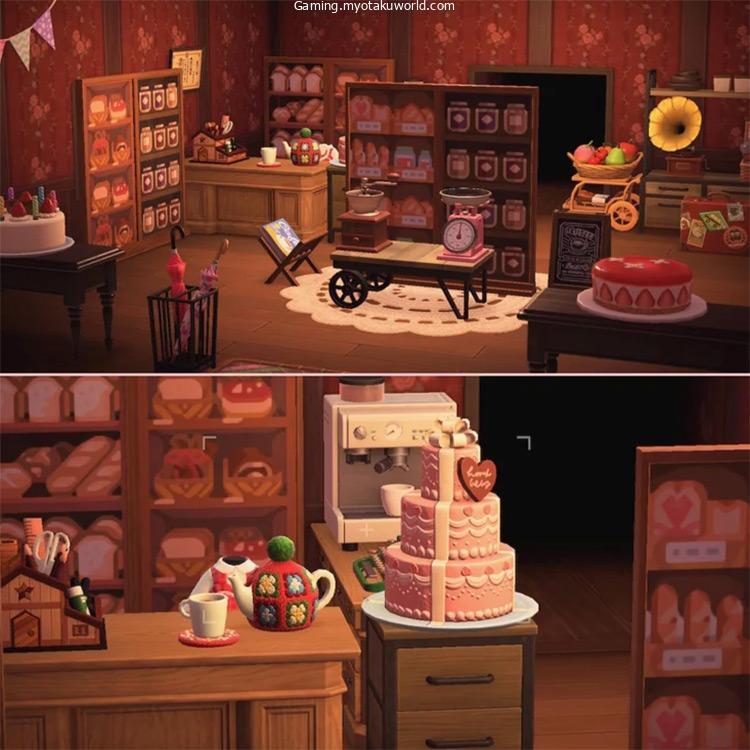 Grandma makes the best sweets.
And Reddit user u/harley-quinn-94 knows this best with their design of this homey, retro bakery.
With details such as an old-fashioned gramophone and a cozy-covered teapot with a cup on a doily, all ready to be served to any villagers… this bakery is every inch of a sweet display.
We love the umbrella stand, too. What better way to keep the wet outside and away from all the cute cakes?
12. Nook's Bakery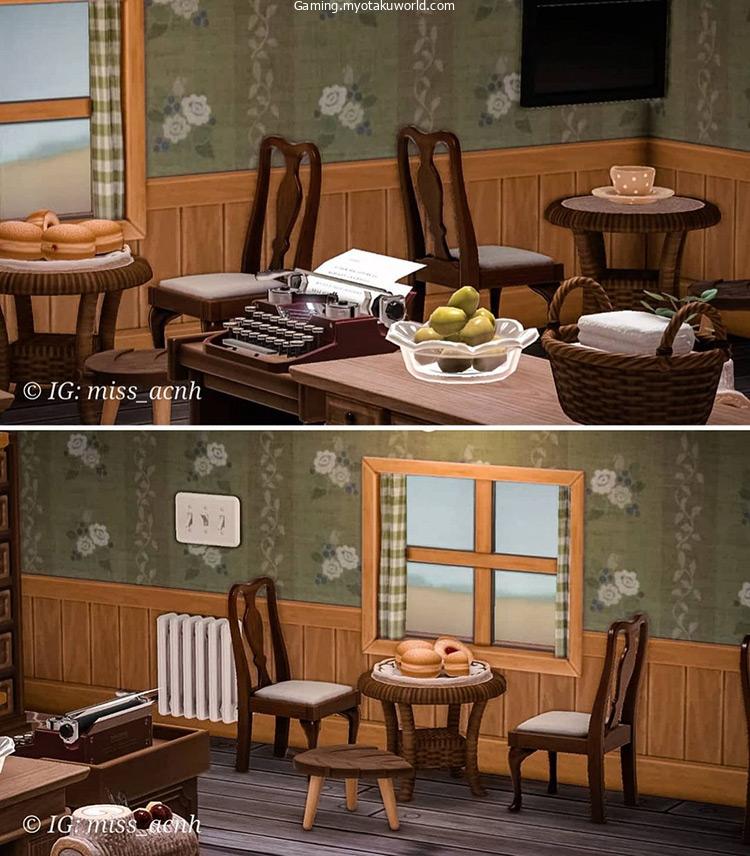 Instagram is also a hot spot for cool bakeries.
@miss_acnh provides an elegant, rustic space with this design idea.
Pretty cakes and doughnuts are laid out on wood tables for customers to peruse, with baskets of bread and other delights behind the counter to be grabbed when asked.
Everything matches super well, and looks really nice put together! Heck of a theme here.
We could definitely see ourselves spending way too much in this place…
11. Grocery Bakery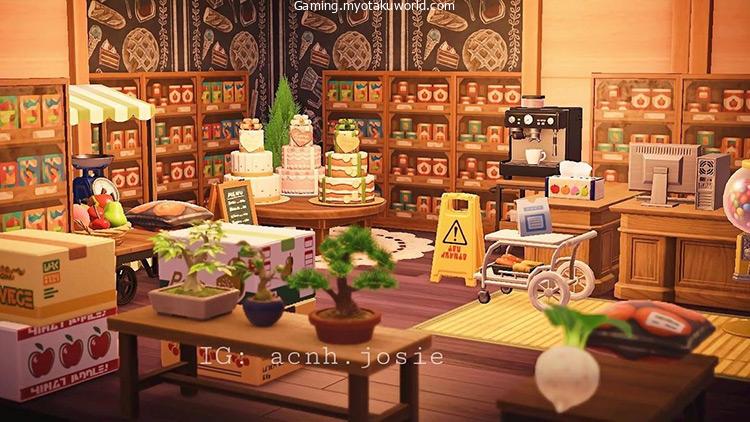 Another Instagram design here, @acnh.josie's bakery is filled to the brim with all sorts of tiered cakes, but also plenty more!
Bonsai trees, espresso, and even turnips are conveniently found in this busy bakery, as well as fruits to be weighed on the scale beside them.
Those boxes in the corner make it look like they must have come in fresh, too!
10. Kiki's Delivery Service Bakery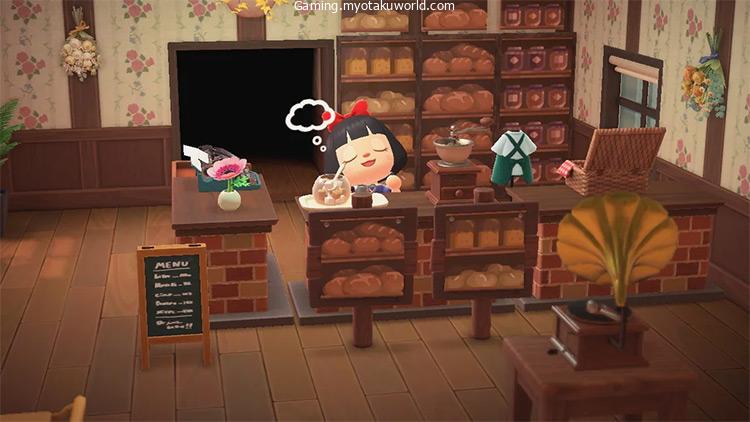 Reddit user u/Ame_Seiei combined two of a lot of people's favorite things: Animal Crossing, and Studio Ghibli.
And the result is this Kiki's Delivery Service bakery idea.
Kiki herself stands behind her brick counter (er, her Animal Crossing version). She's over there with loaves of bread and jars of preserves all lined up and ready to be served.
The pretty wallpaper adds a great level of hominess and detail to the room, as do the bunches of flowers and old-timey objects, like the gramophone.
9. Coraline Roadside Stand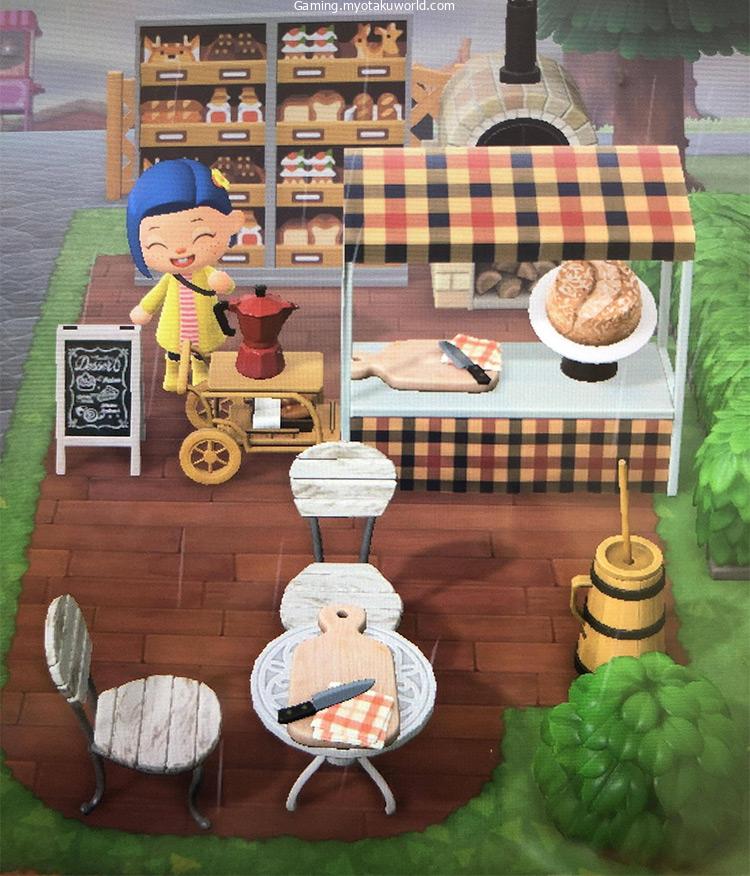 When she's not playing games with the Other Mother, Coraline is… running a bakestand?
Reddit user u/alexiagrace's roadside bakery stand is an adorable nod to the classic film Coraline that had many of us shaking in our iconic yellow rain boots as children (okay, fine, and as adults!)
The yellow and red plaid of the stand creates an adorable barrier for that delicious looking bread.
And the brick stove is certainly hardy enough to hold up to the elements, too!
8. Pastel Bakery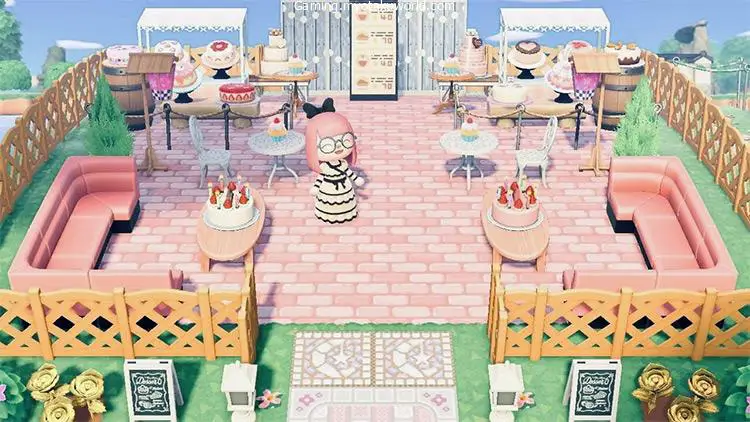 Pinterest user @pierce0406 is at least the person who uploaded this piece, and hopefully if the original creator sees this, they'll message us. We want to give credit where it's due!
This is just a heck of a beautiful pastel bakery.
A variety of colorful cakes bring bright pops of color to this stone and wood outdoor setup, sure to please any sweet tooth.
The character certainly looks happy here. And we would be too in this adorable setup!
7. Honeydukes Sweets and Bakery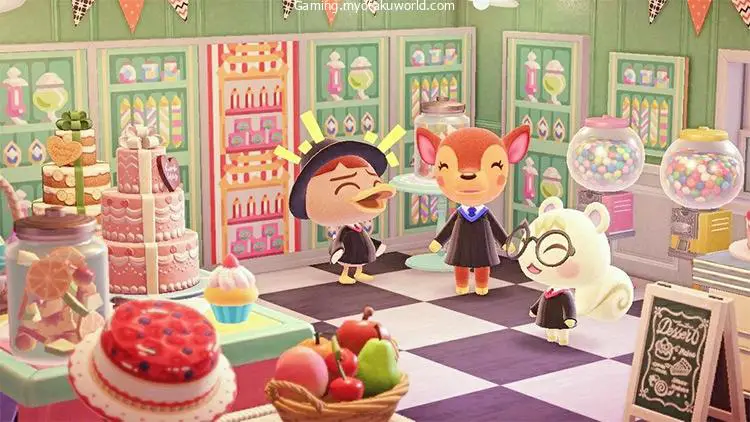 After a long day of Potions and Defense Against the Dark Arts, what better place to unwind than this Honeydukes-inspired bakery?
Created by Reddit used u/chellirey, it's just a brilliant idea.
Cakes, cookies, cupcakes, and other sweets line the tables and walls of this pretty room.
Who needs Hogwarts drama when you can be buried in magically delicious sweets?
6. Hipster Bakery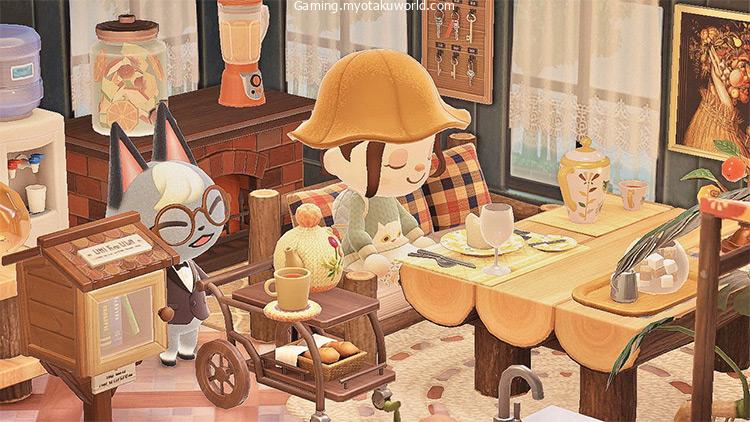 This super gorgeous hipster bakery by Twitter user @6NECT is the stuff of dreams.
The outdoors make it look cold and frosty, but the warmth inside this build is totally tangible with the tropical tree, candles, and warm glow.
The bookshelves, hanging pots and pans rack, and quick spot to sit & eat the delicious treats all give this bakery a super cute and homey feel.
Which is key for a great bakery, as we all know.
5. Outdoor Bakery and Cafe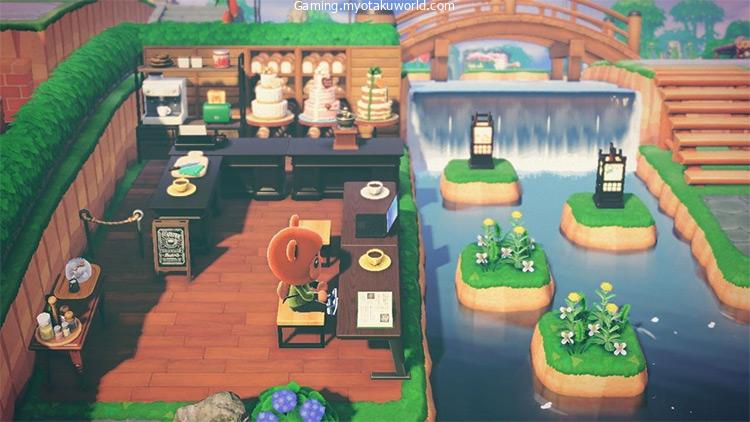 Cakes, cookies, and sweets are cool and all… but do you know what really makes a successful outdoor bakery in ACNH?
Being next to a waterfall, of course!
Reddit user u/cathleened clearly knows the drill with this cute cubby corner bakery.
The calming sounds of rushing water pair perfectly with the close reach of cake and coffee, making this an ideal study spot.
Midterms season, anyone?
4. Microbakery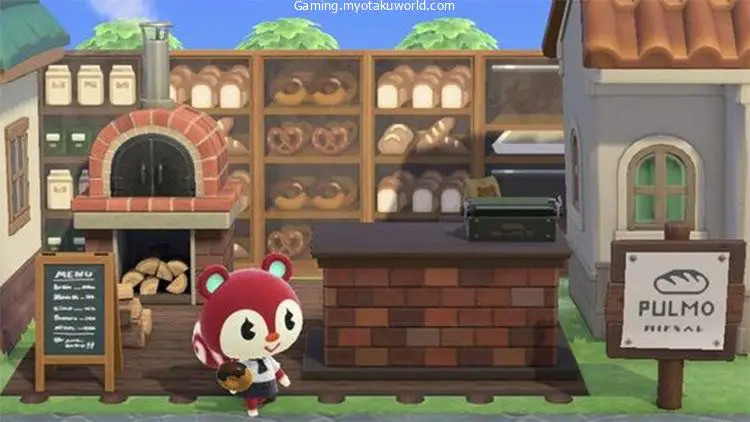 Who said bakeries need to be big?
Twitter user @melt_mori managed to make this adorable microbakery smack dab between two houses.
That's what we call a good neighbor! Despite the tiny size, space does not seem to be an issue here, as there are plenty of shelves for the tasty bread.
And lots of storage for the ingredients, too!
3. Wedding Cakery
Reddit user u/torturouskitty clearly knows their audience with this gorgeous bakery.
Judging by the tiered cakes, whimsical arch, and tasting tables, this super quaint bakery gives off perfect wedding cake tasting vibes.
What could possibly be more romantic than sitting across the table from someone you love, and shoveling cake into your mouths?
If you're planning any kind of ACNH weddings, this is the bakery to visit.
2. Sweet Bakery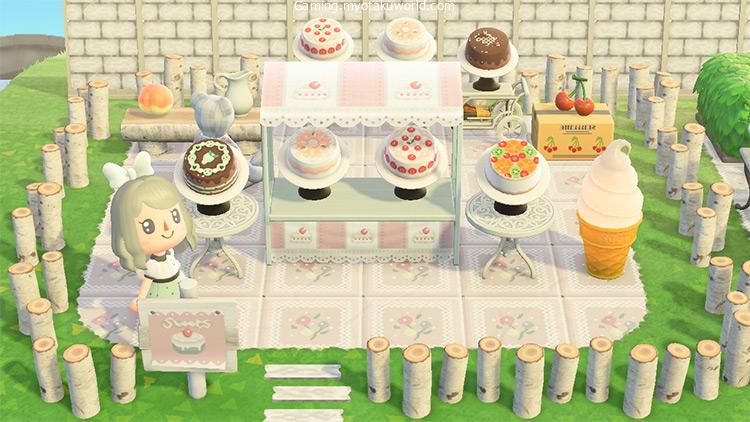 Sweet is the word here, with Tumblr user @MiimiiMori's pastel bakery stand.
Strawberry, vanilla, and chocolate cakes are all on display in front of a "beary" cute stand attendant!
In the background, fresh fruits can be seen on their respective boxes, surely to go into these delicious cakes!
This might be one of the cutest ideas well worth re-creating on your own island.
1. Doughnut Bake Stand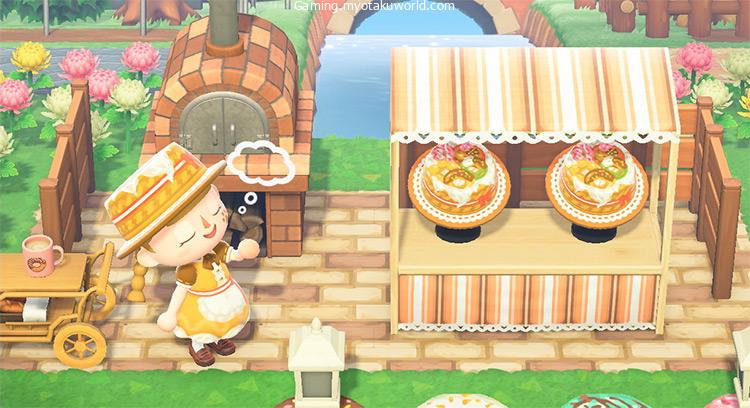 Another autumn favorite, this qr-closet find on Tumbral has plates of doughnuts for sale.
The adorable matching colors between the sweets, the stand, and even the avatar's outfit make for a super cute combo!
We love the brickwork of the stove and flooring as well.
If you're in the mood to create some custom patterns, you could launch your own doughnut bakery in just a few hours. I wonder what Tom Nook would think.