Once you leave Helgen, there are a lot of places you can go. But at first, you'll probably do what the creators wanted:
You're told to go to Riverwood, you probably clear out Bleak Falls Barrow, and then you're told to go to Whiterun to tell the Jarl about the dragons.
It's just what any new Skyrim player needs.
Whiterun is a nice town in the exact center of the map. And once they were able to buy land in the city, many players were happy to call Breezehome their own.
Even though I've played Skyrim many times, I still feel like Breezehome is my real home there.
As the Dragonborn, you need a home that matches your status as a lord, and these mods will turn Breezehome into the right place for a hero who was meant to save the world.
8. Breezehome First Wing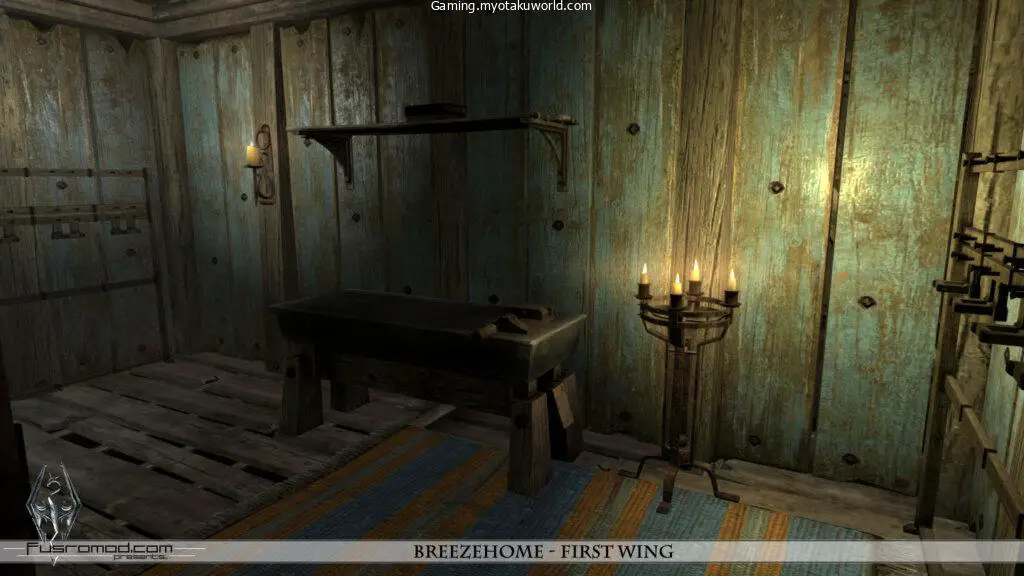 This mod adds a new room to Breezehome in Skyrim, featuring mannequins, 20 weapon racks, and a smithy, among other things.
However, the mod author no longer supports this specific mod and has consolidated all their work on Breezehome into a new mod called The Dovahkiin Hideout.
The author recommends supporting the new mod instead, as it includes everything from this mod and much more. A video is available to see it in action.
7. Noble Breezehome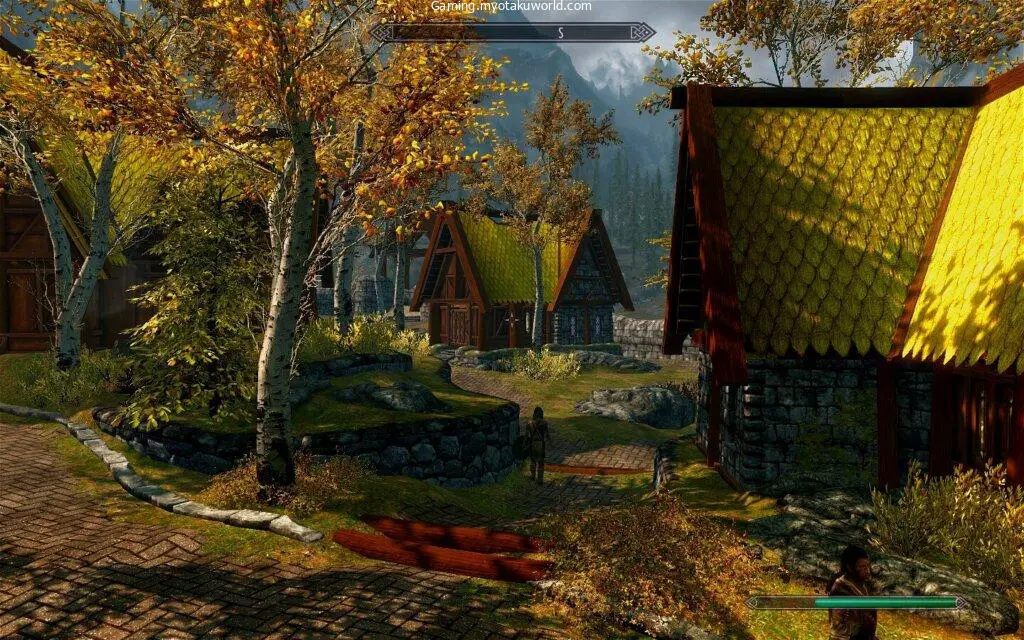 This mod is a redesign of the interior of Breezehome in the game Skyrim to give it an upscale style suitable for a Thane.
The mod comes in two versions – one that replaces the vanilla cell, and another that adds a sta
ndalone Breezehome located behind Belethor's Goods.
The mod author's wife worked on the mod and has made efforts to address some quirks, though they are still struggling with the lighting.
6. Breezehome Overhaul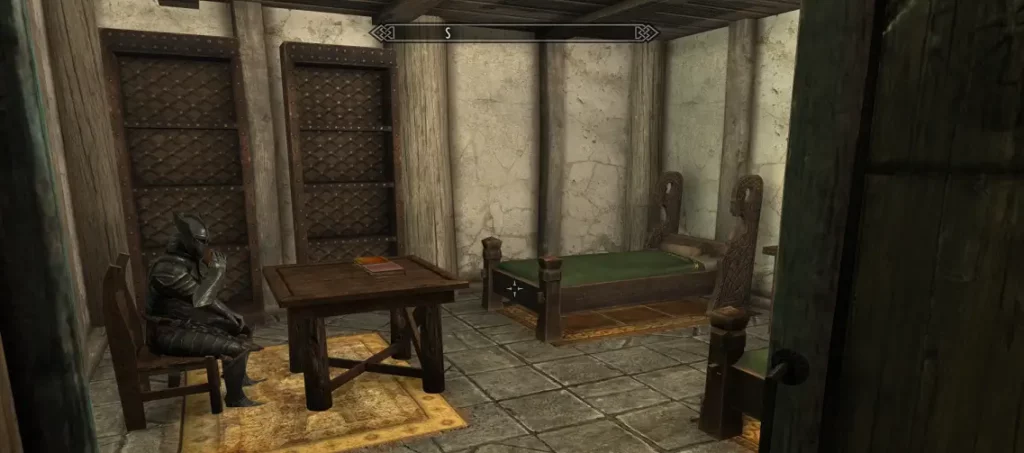 This mod is a redesign of Breezehome, a house in the game Skyrim located in Whiterun. The mod adds storage and crafting utilities, as well as aesthetic decorations to the home.
The mod does not include a "magic house" with a small exterior and a large interior, nor does it have any trap doors.
Additionally, the mod includes Thane's personal NPCs and expands the home without dividing it into multiple cells.
5. Breezehome TNF Revisited
Breezehome should be worthy of the Thane of Whiterun.
You're a glorious hero who leads people into battle, felling dragons and clearing out vampire lairs – and your home should have what you need.
Jknjb's Breezehome TNF Revisited is a remodel and expansion of the vanilla player home.
It features new follower quarters in the basement with four beds, a better alchemy lab, a blacksmith workshop, and – finally – an enchanting table.
Other than the essential tools for a band-leading adventurer, this home provides luxurious amenities like a meditation garden, an underground hot spring, and shrines for the Nine Divines throughout the house.
4. Wind District Breezehome Reborn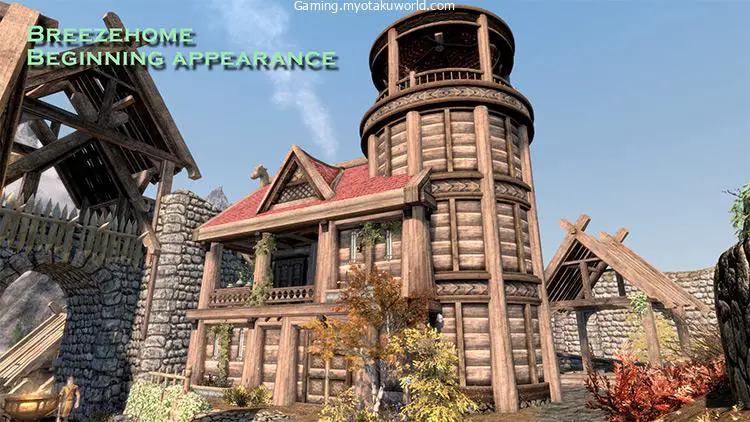 The Wind District is where the pillars of Whiterun society have their home.
There, you'll find the mead hall Jorrvaskr, the Gildergreen, and the houses of the Battle-Born and Gray-Mane clans.
Now, it houses the Dragonborn too.
Wind District Breezehome Reborn by modder Kyubitron changes Breezehome to where Carlotta Valentia's home used to stand – and remodels the house to reflect your status.
This home has almost every crafting station you could think of, and enough space to display every interesting item you may come across.
3. Breezehome by Lupus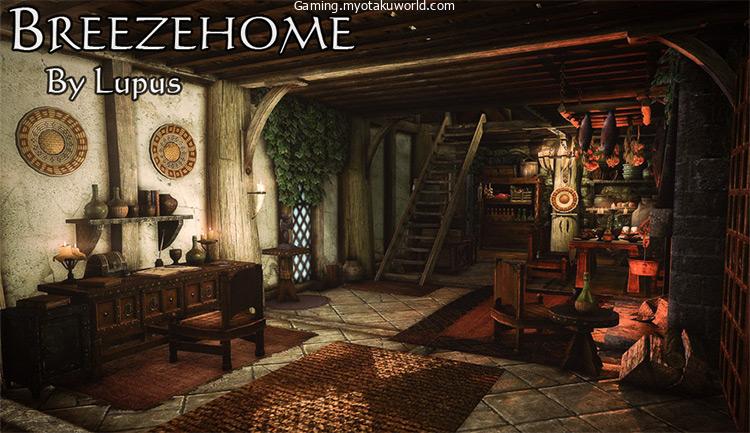 Creator Lupus shares with us his extremely cozy and harmonious version of Breezehome, ideal for the low-profile Dragonborn who'd sooner get a good night's rest than display all of his Daedric Artifacts, weapons, Dragon Claws, etc.
This home features no new areas like gigantic basements or towers, no frivolous mannequins and displays, and no extra smithing tools – except an enchanting table (because only Bethesda would leave that out).
Almost everything in this home could have been in the original Breezehome – it's just set up differently, and it completely changes the feel of this player home.
2. The Ravens Breezehome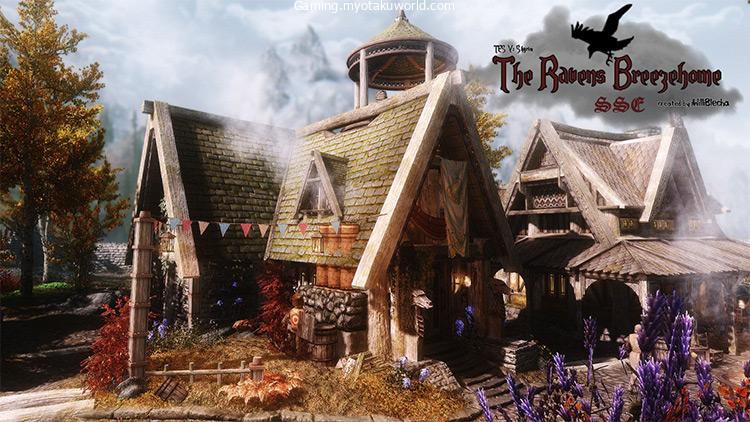 Any hole in the ground will do for the average fledgling adventurer just looking for a place to crash and leave their valuables.
But when you've become the thane of every hold, ended the civil war, saved the world from Alduin, and ushered in a new era for every guild, you need to step it up.
The Ravens Breezehome by Helixien completely overhauls both the outside and inside of this Whiterun staple, introducing a more refined architectural style with a smoother, more polished finish on all wooden surfaces.
The décor is also much more deliberate. The enchanting table looks like a real mage's workshop, and the alchemy lab is basically a cavern where you can even grow mushrooms.
1. Eli's Breezehome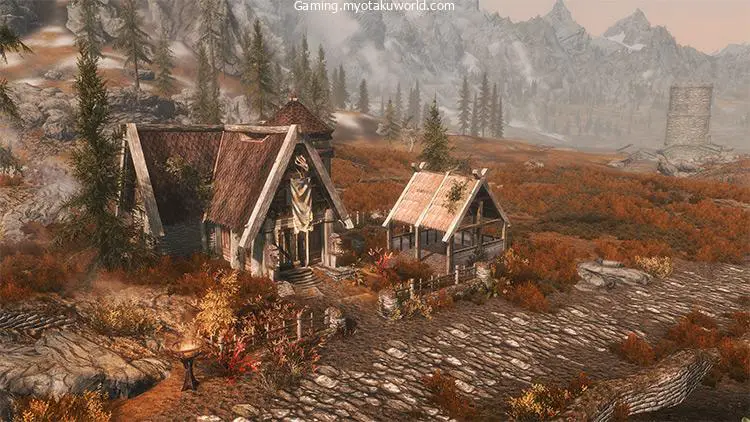 Modder Elianora has been a staple of custom Skyrim player homes since modding became a thing.
After all these years, her content remains just as fantastic.
And Eli's Breezehome is one of her best works.
It may not have any 8K textures or fancy auto-sorting scripts. But Elianora's sense for interior design is pristine.
Despite having every crafting station, plus enough space to display the most exciting items, and a bath with a sauna, it never stops feeling homey.
Eli's Breezehome is almost a temple dedicated to, well, yourself.
It's comfortable to live in, and every corner displays one aspect of your heroism.