My last run as a Sorcerer was easier with the help of a Synaptic Static 5e guide.
I like Psychic damage because it connects the mind and physical, which is also why I like Pokémon.
Synaptic Static is a strong 5th-level magic spell that spellcasters can use to do a lot of damage and confuse their targets.
I love this spell because each target responds to it in a different way.
Synaptic Static 5e
Lvl – 5th-level Enchantment
Time – 1 action
Range – 120 feet
Components – V, S
Duration – Instant
Classes – Bard, Sorcerer, Wizard, Warlock
All four of the main magicians can use Synaptic Static. You can cast it in one move and choose a spot no more than 120 feet away. The creatures within a 20-foot radius must then make an Intelligence saving throw.
Because of this, people up to 130 feet away from you can be affected by the spell. If a player's Intelligence is less than 2, the spell won't affect them. If the save isn't made, the target takes 8d6 Psychic damage, or half as much if the save is made.
If they don't hit their goals, they have "muddled thoughts" for one minute. Usually, this is the whole combat process.
During that minute, animals affected by the spell reduce by 1d6 their attack rolls, ability rolls, and Constitution saves to keep their focus.
At the end of each turn, creatures can try to stop the affects by making an Intelligence saving throw.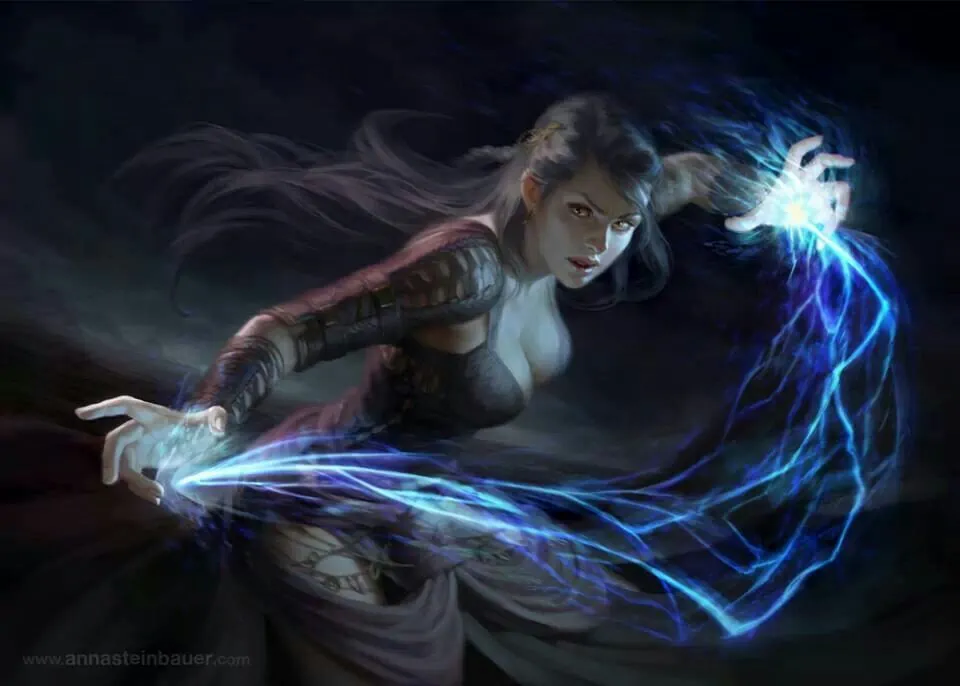 Why Is Synaptic Static So Good?
There are a few things about this spell that make it really stand out:
Intelligence Save: Usually, this one is harder to make.
The area of effect for this spell is 20 feet, which is a lot of space.
Psychic Damage: This kind of damage is rarely able to be blocked.
Debuff: In addition to doing damage, you lower attack, skill, and focus rolls.
It's a great thing to have both of these things at your hands.
Synaptic Static Pre-5e
In Xanathar's Guide to Everything, Synaptic Static was created. Since the first edition, there have been psionic powers, but this one wasn't in any of the Player's Handbooks. Instead, it was in Xanathar's guide.
The Confusion Spell was one of the first spells that could change the way a person thought. But there weren't many other spells in the first edition that were as good as the psionic spells in the fifth edition.
In 3.5e, when I was a wannabe Psion Sorcerer, I used Telepathic Bond and Psychic Turmoil. Since then, spellcasters' psychic skills have grown by leaps and bounds.
Who Can Cast Synaptic Static?
Synaptic Static is a power that can be cast by a Bard, a Sorcerer, a Warlock, or a Wizard. Starting at level 9, players of these classes will be able to cast the skill.
You can't get the Synaptic Static spell any other way.
What Synaptic Looks and Feels Like
When magic and skills are described in a vague way, it can be hard to picture what they look like. Most spells tell what happens, but they don't paint a very good picture.
The Sight of Shock
The person who casts the spell will point with their finger, and a dome of mental energy will appear out of thin air. I always think that mental energy is either green or a purple-pink color that is so light that you can't see it.
Synaptic Static makes people's faces go blank as soon as the spellcaster hits them with it. Those who pass the test will shake their heads at how hard it will hit.
Those who don't will be almost or actually knocked off their feet, and they'll look like they've lost their bearings.
When You're the Spellcaster
If you are the person who casts the spell, you will point your finger in the direction you want the mental energy to explode. After you do this, you have to say the magic word, which you can't tell anyone.
You can make up your own magic word. Many spellcasters just say the name of the spell, like a cartoon character would. But you can decide what this means. Your job is done once you say it.
When You're the Target
Even if you are a friend, you have to make an Intelligence saving throw if you are in the dome of Synaptic Static. If you succeed, your brain will hurt, but you will likely get better.
If you fail, not only does your head hurt a lot, but you also start to lose track of what you were thinking. You stumble around with your weapon and keep forgetting what you're doing.
Why Should I Take Synaptic Static?
Even half of Synaptic Static's damage is enough to kill a lot of smaller mobs. This makes Synaptic Static a great way for players to quickly kill small mobs that show up during boss fights.
Synaptic Static also has a powerful negative effect that lowers attack rolls, ability checks, and Concentration checks by 1d6.
The effect can last up to 1 minute, and its real power is that the person who casts it doesn't have to concentrate.
Once the debuff is in place, the person who cast it can go about their business, but the animals it affects will have to deal with it until it goes away.
Synaptic Static is a great way to pick up if you can handle it. It has the best combination of damage and usefulness that can't be beat.
Roleplaying with Synaptic Static 5e
I love finding ways to play a part whenever I can. If you are the target of Synaptic Static in D&D 5e, you can make any spell unique by acting out how it is cast and how you respond to it.
The Dumb Target
Synaptic Static doesn't work if the Intelligence of the target is less than 2. This means that it works if the subject has an Intelligence of 3 or 4, but it probably doesn't matter much.
The damage will happen as usual, but the effects on the mind won't be visible. I'd say you'd feel like something is wrong, but you wouldn't know what.
The Forfeiter
The goal may give up because they are so stressed out. Some people can do crazy things when they feel confused (not when they are under a spell). They don't know what to do or run in loops.
Most players won't do this because they care more about doing well in battle than acting. But if you still fail the save, it can be fun to just go with it.
The Leeroy Jenkins
If the victim of Synaptic Static is a barbarian, they will probably charge as soon as the confusion takes effect. Even if they miss their goal because 1d6 was taken away from their roll, they will miss with passion.
Even if everyone in their group rolls their eyes or groans, at least they're making lemonade out of lemons.
Somatic and Verbal Elements
You are in charge of the speaking part. Say anything you want. The physical part is just pointing in the direction of your goal. If your DM plays a role in a way that makes sense, it can be changed.
You could get bumped by another person, or if you are tense (confused, nervous, etc.), you might cast it in the wrong place. This is unusual, and it only works if you're running a campaign like this.
Is Synaptic Static Worth It in 5e?
The skill Synaptic Static is pretty cool. It does a lot of damage and makes people crazy. I love being able to see into the future, so I love Synaptic Static.
There are a lot of other skills that do more damage or have affects that are similar.
I'm not going to say that Synaptic Static is the best mental spell of all time. Since it's a 5th-level spell, you'll have many other options.
But Synaptic Static is here if you want a good AoE spell that can be used more than once.
Alternatives to Synaptic Static
Mind Sliver
Tasha's Mind Whip
Confusion
Phantasmal Killer
Feeblemind
Staggering Smite
Maddening Darkness
Mental Prison
Psychic Scream
Weird
Vicious Mockery
Dissonant Whispers
FAQs
Can You Dispel Synaptic Static?
No. Synaptic Static only lasts for one second. By the time someone casts "Dispel Magic," the magic has already worn off, leaving only a confused enemy. The confusion is more like the confusion that comes after getting hit in the head. It is not a miracle.
Is Synaptic Static Good?
Yes. Synaptic static is a good spell that has decent damage. If it had damage alone and nothing else, it would be mediocre. But because it adds a confusion effect, it is good.
Does Synaptic Static Affect Saving Throws?
Saving Throws are not affected by synaptic noise. It changes Ability Checks, Attack Rolls, and Concentration Checks, but not Saving Throws.
CAN YOU DISPEL SYNAPTIC STATIC?
No. Synaptic static can't be taken away because it happens so quickly. There is no response time that would let someone cast a spell to get rid of magic. Also, the confusion is more like a sleepy state that isn't caused by magic.