A fantasy short story by Polish author Andrzej Sapkowski named Geralt of Rivia, a monster hunter, served as the inspiration for The Witcher in 1986.
As The Witcher amassed a cult following in Poland, one short story evolved into 15, then a novel, and eventually a continuing series.
The story eventually inspired a series of video games by CD Projekt RED, and the rest is history.
The Witcher officially entered the mainstream with the release of the Netflix adaption starring Henry Cavill, and now it's coming to your Skyrim save with the aid of these mods.
12. DX Witcher Swords – SE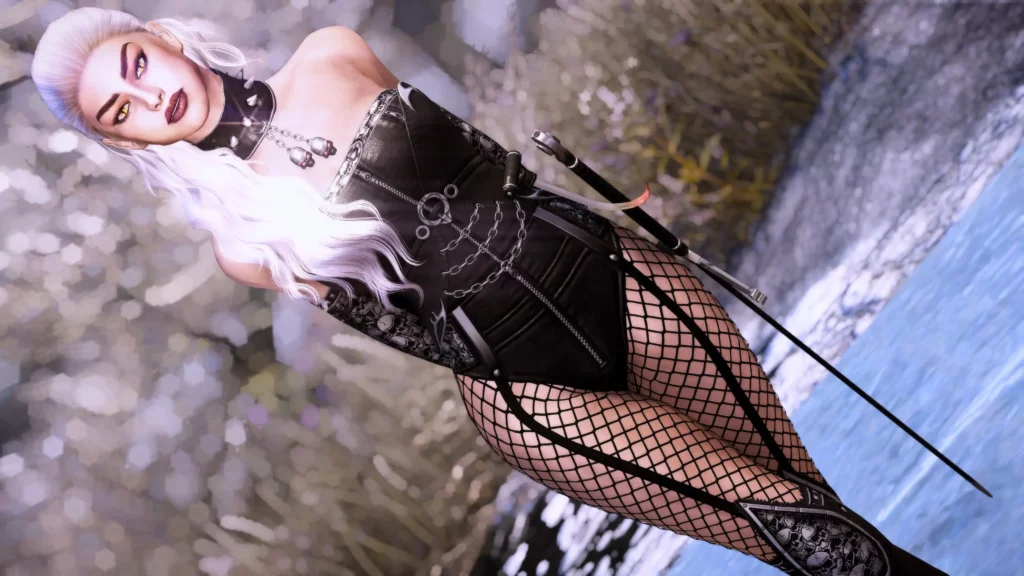 This mod, created with permission from the original author Deserter X, introduces functional weapons based on the Witcher swords into the game.
The mod includes both sword and greatsword versions of the weapons. These swords are standalone additions to the game, meaning they can be obtained and used separately from the existing weapons.
Players can now wield these Witcher-inspired swords, enhancing their combat capabilities and immersing themselves in the world of the Witcher.
11. Ciri's Outfit (The Witcher 3) SE UNP-CBBE
This mod brings Ciri's outfit and sword from the game "The Witcher 3" into the game you're playing.
It allows players to dress their character in Ciri's iconic outfit and wield her sword, replicating her appearance and weapon from the original game.
This mod provides fans of "The Witcher 3" with the opportunity to incorporate Ciri's distinctive style into their gameplay experience.
10. The Witcher 3 Music Overhaul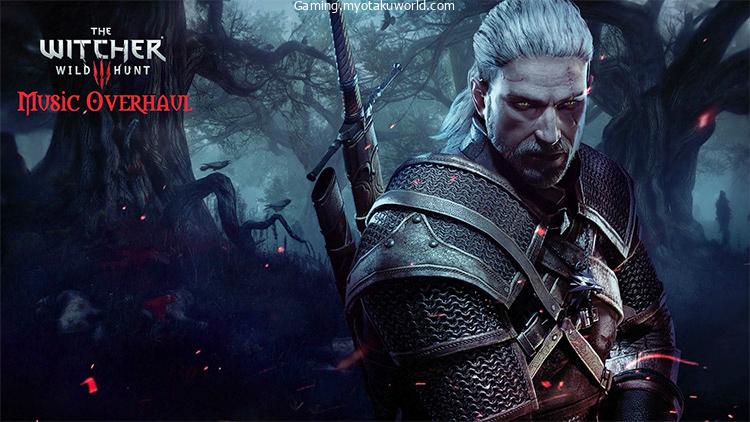 The ambiance of open-world games is built on three main axes: lore, visuals, and music.
We'll take a look at how we can bring some of The Witcher's lore and visuals into Skyrim in a bit, but first, we need to talk about the music.
Skyrim's own tunes are fantastic, but they lack the exotic Eastern-European edge that makes The Witcher 3's soundtrack so special.
TW3 Music Overhaul by MWJE replaces Skyrim's soundtrack with appropriate themes from TW3's OST. It makes combat a lot more epic and will make the game feel fresh, even for the veterans out there.
9. TW3 Female Armours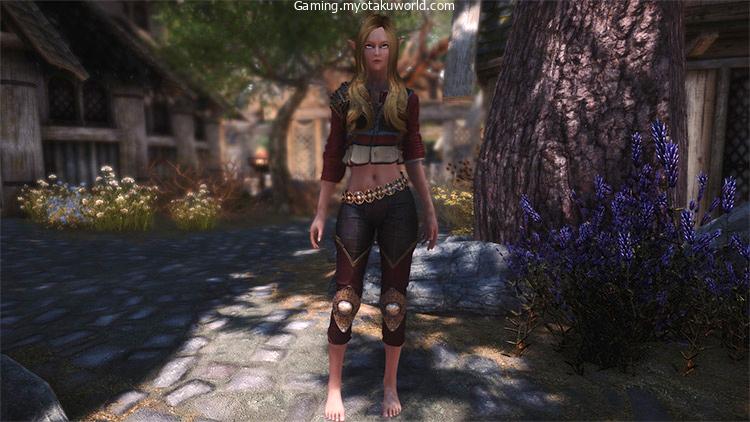 Also from The Witcher 3 come these fantastic armor sets for female Dragonborn or followers, based on the clothes worn by major female characters in Geralt's most well-known adventure.
This pack includes some fantastic stuff for mages, rogues, and other lightweight classes. You'll also find garments belonging to Yennefer, Triss, Ciri, and even Shani.
Both Yen and Triss get vanilla and DLC outfits, while Shani and Ciri only bring their Hearts of Stone look to the table.
The best part is that you can mix and match these to create your own perfect Witcher fit.
8. TW2 Male Armor & Shields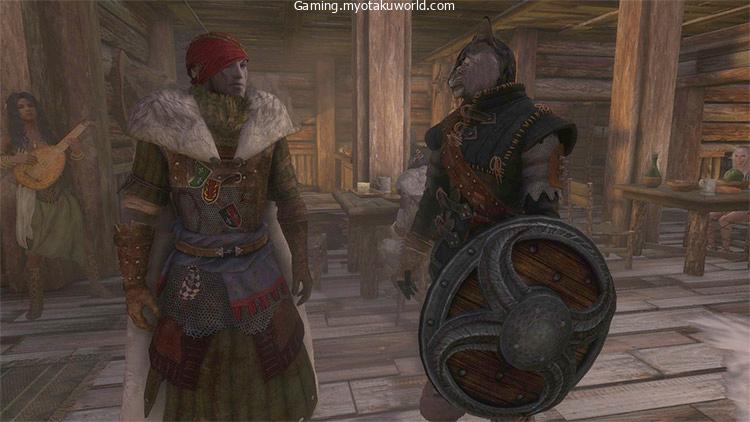 There is a ton of masculine armor in The Witcher games.
I'm sure you'll be familiar with TW3's armor sets, but how many of you are true fans who've gone back to check out the prequels?
The TW2 Male Armor & Shields mod lets you check out the aesthetic and equipment variety in Geralt's less-known previous adventure with over 20 new sets, which can be mixed and matched.
Even if you're playing as a woman, you should definitely try this mod for the awesome shields.
7. Yennefer of Vengerberg Custom Voiced Follower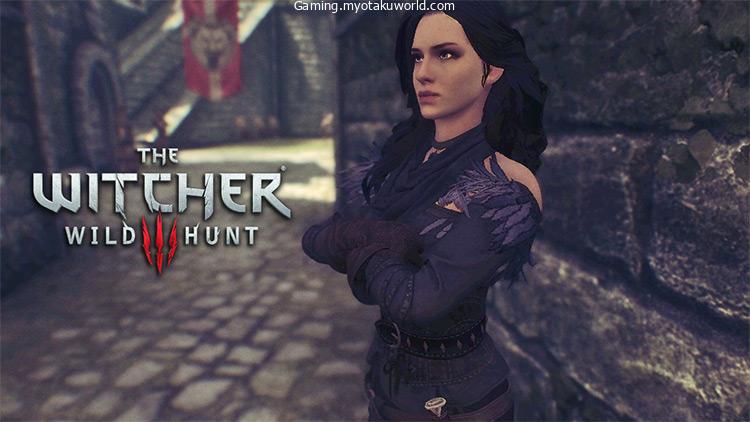 Nothing will make you feel more like Geralt of Rivia than adventuring with his companions – especially one as important as Yennefer of Vengerberg.
This mod by Levionte brings Geralt's one true love (according to the books, anyway) to Skyrim as a full-fledged custom follower who looks, sounds, and fights just like her TW3 counterpart.
Her textures are very detailed, and she has over 200 voice lines taken straight from TW3.
If you like this OP sorceress and don't mind leaving a trail of lilac and gooseberries any dog or witcher could easily follow, check out this Yennefer preset for the Dragonborn.
6. Triss Merigold Custom Voiced Follower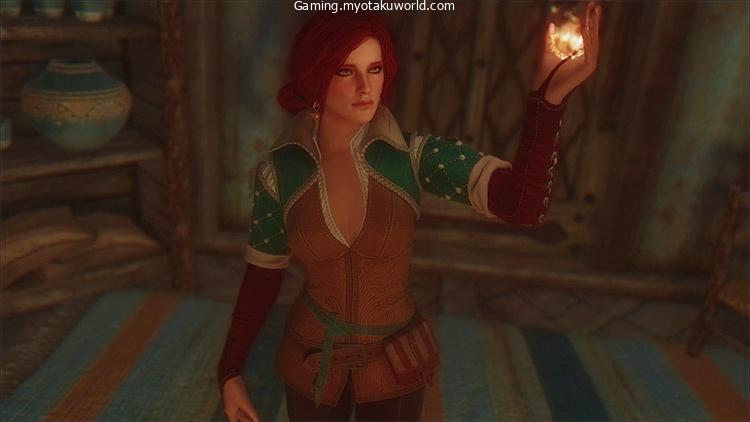 If you're more into redheads than brunettes, you can't miss the Triss Merigold Custom Voiced Follower by Zzjay.
In the Witcher novels by Andrzej Sapkowski, Triss is treated as Geralt's former lover while he's really in love with Yen. In the games, it's a lot different, with Triss being a possible romance option in every installment.
In case you were wondering, romance is also part of this mod. Complete a short quest, and you'll be whispering sweet nothings into her ear in no time.
Alternatively, you can also play as Merigold the Fearless yourself with the Triss Merigold Playable Race.
5. Ciri Custom Voiced Follower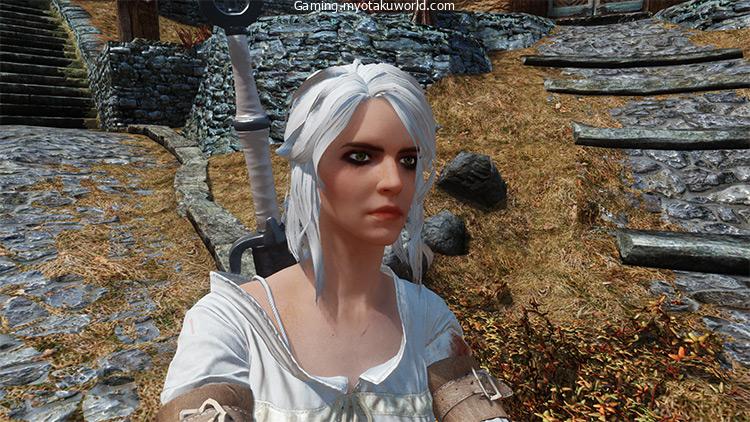 Despite not letting you choose your gender for obvious reasons, The Witcher 3 nevertheless has a (sometimes) playable female Witcher who is equally as cool as, if not cooler than, Geralt.
Thanks to this custom-voiced servant by Levionite, Princess Cirilla Fiona Elen Riannon arrives in Skyrim.
This mod goes to great lengths to make Ciri seem as real as possible.
Because they are actual lines from TW3, her voice lines are quite high quality, and the body textures on her even have a few scars that match Geralt's.
Or, you could use this fantastic Ciri preset if you'd want to play as Ciri rather than go on the trip with her.
4. Geralt of Rivia Custom Voiced Follower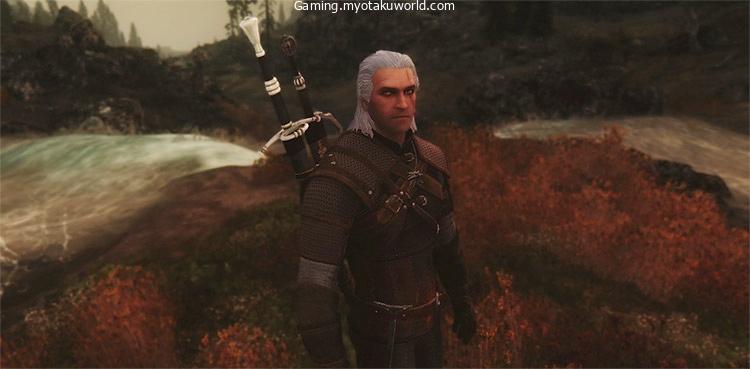 Few characters have achieved love and respect from as many demographics as Geralt.
He's an absolute bad-ass. And since that sexy opening scene in The Witcher 3, he has become a bit of a heartthrob – though most of the love is directed at Henry Cavill on the Netflix live-action series.
Whether you want the best monster hunter in the land or just a piece of those abs, this custom-voiced follower by ImAarwyn is the way to go.
There's also a playable Geralt race too, so you can hunt down Alduin as the White Wolf.
3. TW3 Armor – Geralt of Rivia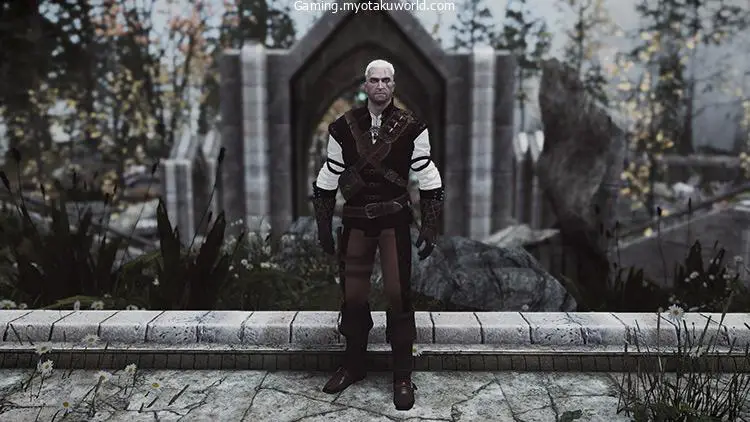 The following mods topping this ranking are must-haves if you're looking for tools to play as your own witcher-inspired Dragonborn.
And here we've got a simple mod by Albert8908 that introduces nine high-quality armor sets from The Witcher 3 to Skyrim, mostly gear belonging to the different witcher schools.
There's the Bear School gear, Cat School gear, Wolf School armor, etc.
You have to work a ton for these in TW3 – but they're so cool, it's worth it. I guarantee they're worth the few minutes it'll take to get this mod up and running.
2. The Witcher 3 Weaponry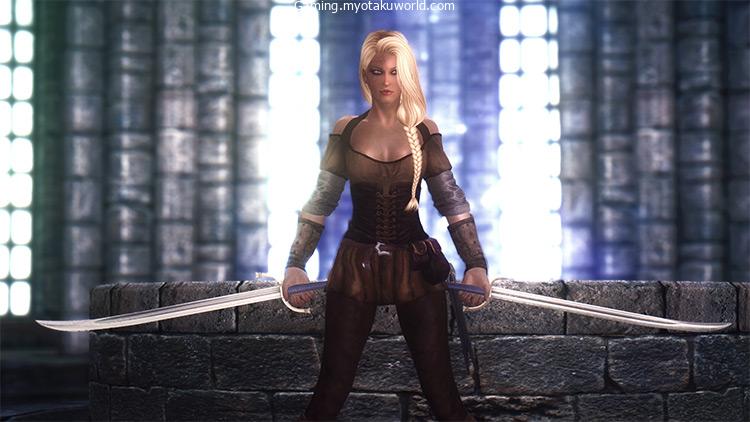 Once you've got the armor of a witcher, you'll need a couple weapons – a steel one for humans and a silver one for the many beasts prowling the wilds in Skyrim.
TW3 Weaponry by Oaristys brings the best weapons from The Witcher 3 to your TES V arsenal in exquisite quality.
Most of them have custom sheaths, and they're all immersively integrated into the crafting system.
Something exceptional about this mod is that Ursine steel and silver swords can actually be upgraded, with four enhancement levels available. It changes in stats and appearance, much like you'd see in The Witcher 3.
1. A Witcher's Adventure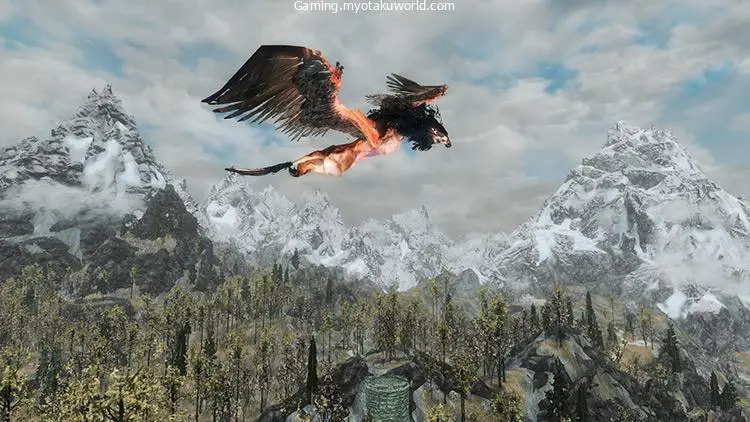 It's not hard to roleplay a Witcher in Skyrim.
You can just load up on potions and poison, carry two different swords, and learn a few quick and easy spells to function as signs.
However, if you want to take it further, you can download Gardden's A Witcher Adventure.
This mod lays the groundwork for a Witcher playthrough with all-new items, weapons, abilities, and mechanics.
There's also a new hub – Kaer Fendargh – and even a couple of quests.
Some of the main additions to look forward to are:
All-new Witcher potions (with the required ingredients)
Over 40 new weapons ported straight from TW3
And a novel Witcher skill tree
Of course, there are also plenty of TW3 monsters to try them out on, including Drowners and Griffins.