People have their favorite NPCs and their least favorite ones in Skyrim.
And Nazeem's name often comes up when people talk about people they don't like.
This Redguard is the most haughty and has a snarky, uptight personality that makes many people want to shout at him during his key lines:
"How often do you go to the Cloud District? Oh, what am I talking about? You don't, of course."
Most of these mods are for people who dislike Nazeem and want to make the Redguard better.
Because at this point, who doesn't?
12. No more Nazeem Bounty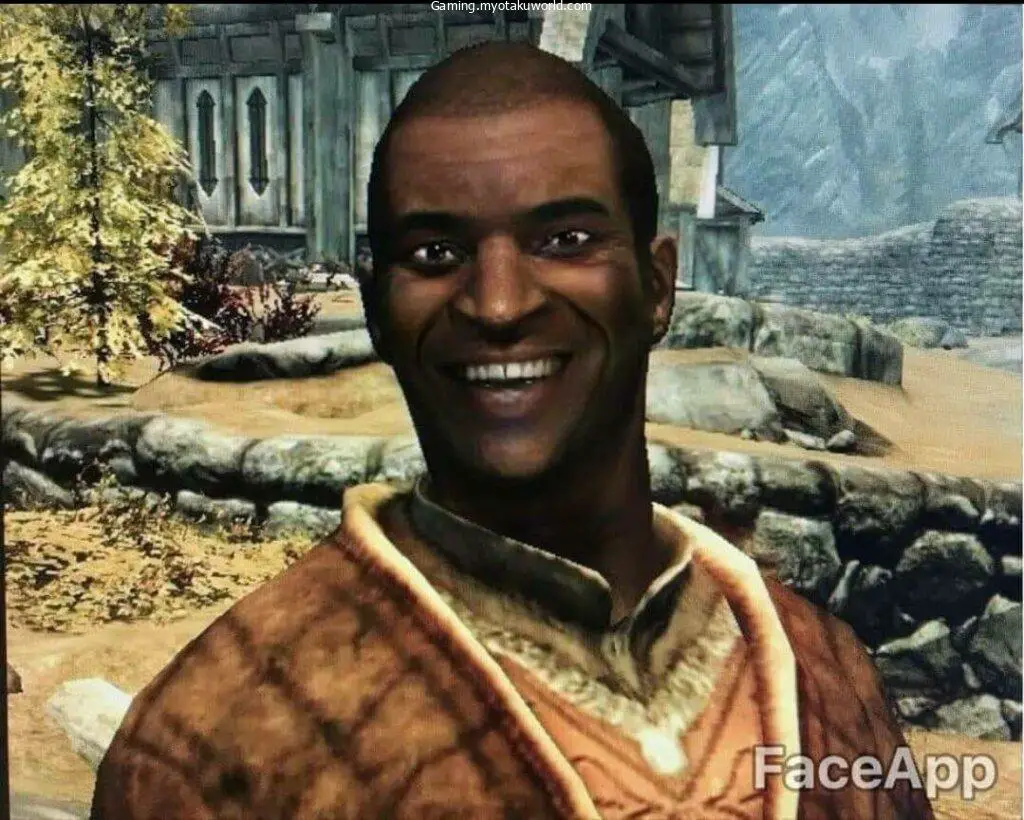 This mod removes the bounty that the player would normally receive for killing Nazeem, a disliked NPC in the game.
Additionally, it removes Nazeem's affiliations with Whiterun, meaning that the player can kill him without having the guards attack them.
The mod is called "No more Nazeem Bounty" and provides a way for players to take out their frustration on Nazeem without worrying about the consequences.
11. Handsome Nazeem – A Replacer Mod – ESPFE Version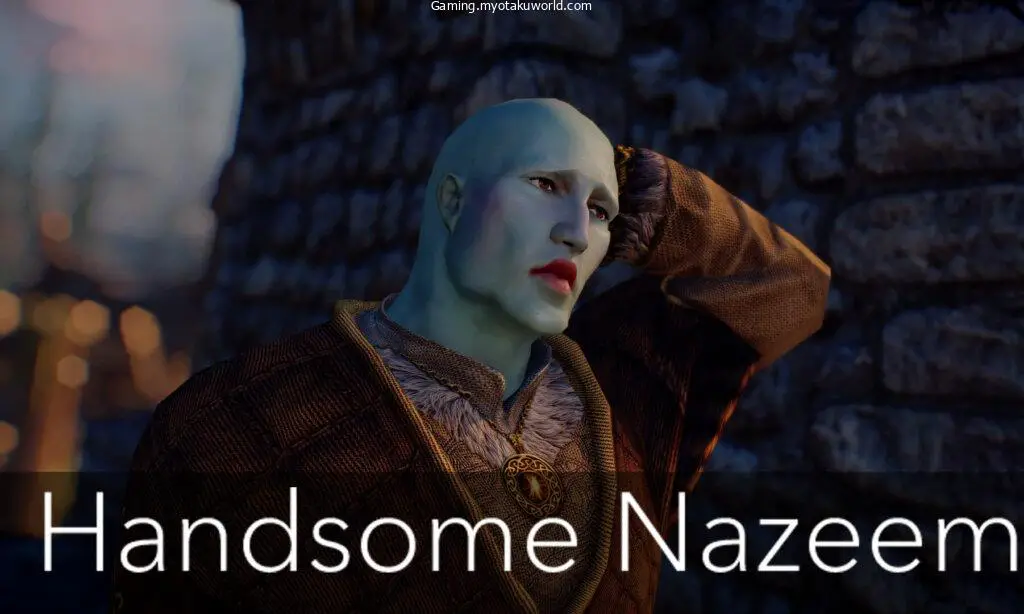 This mod is another cosmetic modification for the game "Skyrim" that alters the appearance of the character Nazeem to make him look more attractive. The mod author has created a new texture for Nazeem's face and body that can be downloaded and installed.
To install the mod, the user needs to download the mod file and install it using a mod manager such as Nexus Mod Manager or Vortex. The mod will then replace the default texture of Nazeem's face and body with the new, more handsome one.
This mod is purely cosmetic and does not affect Nazeem's behavior or role in the game. It simply changes his appearance to make him more appealing to the player. The mod author suggests that users endorse the mod if they like it, which helps promote it to other players.
10. Nazeem desktop shortcut icon replacer SE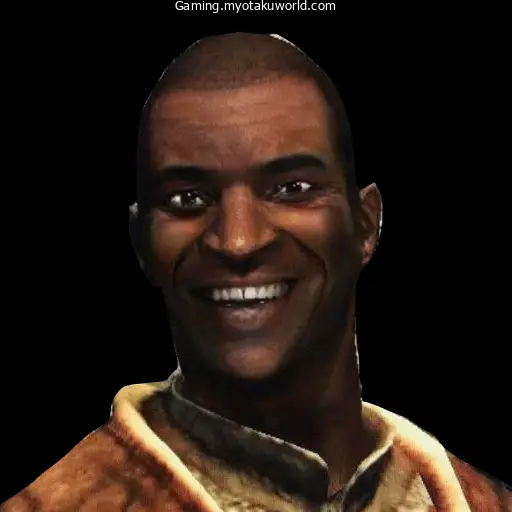 This mod is a cosmetic modification for the game "Skyrim" that replaces the default shortcut icon with an image of a character called Nazeem. The mod author has created an icon image file in the .ico format that can be downloaded and manually installed.
To install the mod, the user needs to download the Nazeem.ico file and extract it to a folder of their choice. Then, they need to access the properties of their Skyrim SE desktop shortcut, go to the "Web doc" tab, click on "Change Icon" at the bottom, and select the Nazeem.ico file from the folder where they extracted it. Finally, they need to click apply to save the changes.
This mod does not require any additional software or mods to function, except for the base game Skyrim SE. It is a simple visual change that replaces the default shortcut icon with an image of Nazeem, a character from the game. The mod author suggests that users endorse the mod if they like it, which helps promote it to other players.
9. Run Like the Wind Nazeem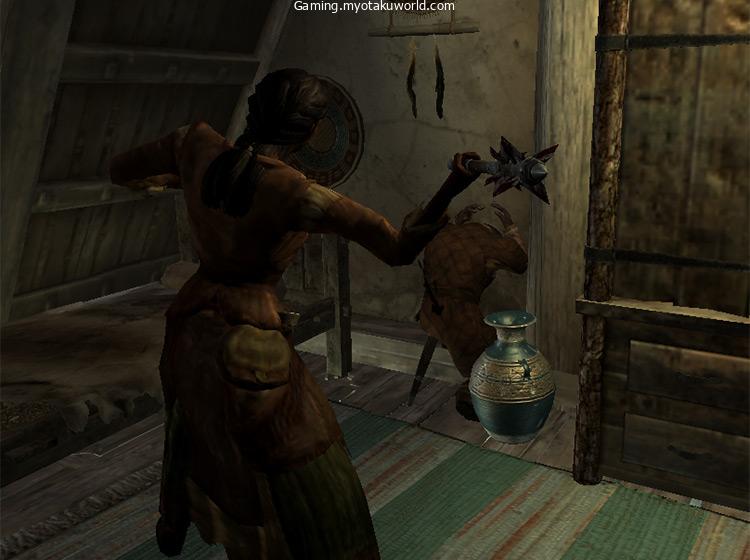 Here's a mod for people who hate the haughty Redguards, but also like to laugh at them and have a clean record.
Watch as Ahlam, Nazeem's wife, gets fed up and goes after him in a rage, and the guards do nothing to stop her.
For once, Nazeem is afraid of his wife and tries to get away… But it would be too bad if he ran into someone who didn't like him.
Say, the Dragonborn, who is also good friends with the Jarl of Whiterun and has high-level armor and weapons.
What a shame for him.
8. Effeminate Nazeem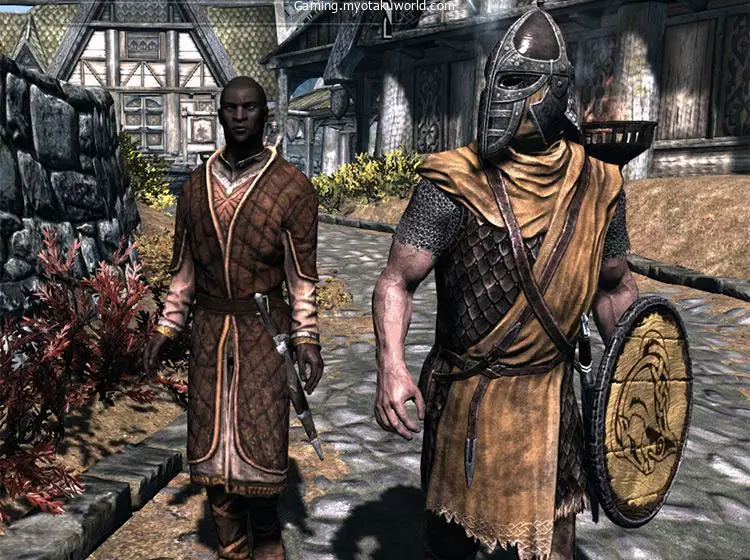 So, this one is a little less obvious, but it fits Nazeem perfectly.
Because Nazeem usually just wanders around Whiterun without a plan, he yells at stall owners for selling cheap goods and talks down to everyone he meets.
In many ways, it makes him seem more feminine, and it's clear that someone else thought the same thing.
This mod gives Nazeem the idles and animations of the female NPCs. This gives him a different walk cycle and a few idle cycles that are more… fitting.
Unless you spend a lot of time in Whiterun, it would take a while to notice. But you'll notice.
So, Nazeem, let that sass fly!
7. Immersive Tax Evasion – Nazeem Imprisoned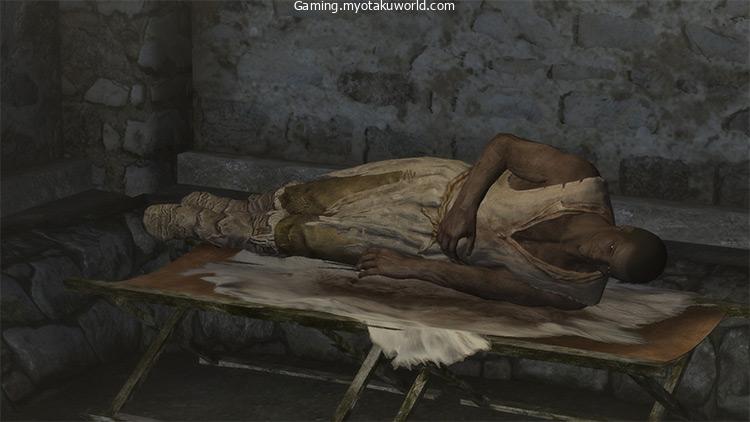 Do you hate Nazeem so much that you just want him to go away, but you don't have the guts to install a mod that lets you kill him?
We are here to help.
With this mod installed, Nazeem is in the Whiterun jail for "crimes against Skyrim and her people," or, as the title of the mod makes clear, for not paying taxes.
According to the legend, Nazeem would really do this, and if he got caught, he would really be in trouble.
Now, you won't have to see or hear this haughty Redguard in Whiterun ever again.
Just… don't end up in Whiterun's jail at any point, or that happiness will end.
6. Nazeem's Wintersand Manor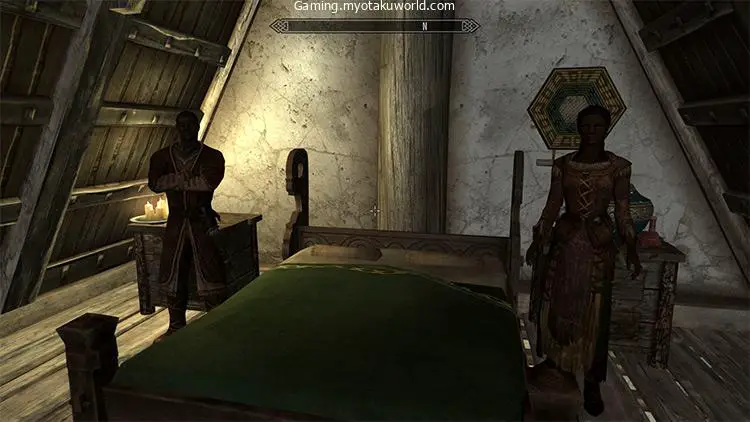 Yes, this is a full house that was supposed to be made for Nazeem and his wife by the people who made Skyrim, but for some reason it was never finished.
This manor has been brought to life by TES fans who are really into the game.
It doesn't get rid of Nazeem from Whiterun, and it doesn't stop him from yelling at other people, but there is a positive side to it.
Nazeem and his wife used to live on the second floor of a bar and tailor shop in Whiterun. So if you stole from him, you also stole from a kind wood elf's business.
Now that Nazeem has his own place, someone can break in and steal most of his things without making him feel too bad.
5. Skyrim – 70s Nazeem Reloaded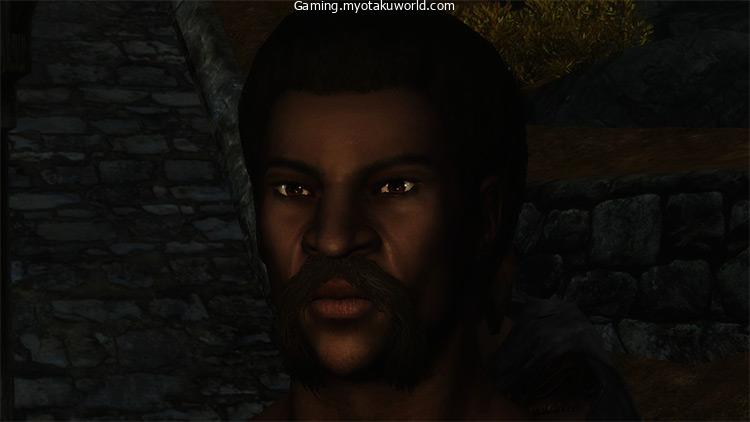 This mod is made up of two other mods that work together to make Nazeem a better NPC in the game.
It combines the creator's "70s Nazeem" mod for the way Nazeem looks with their "Nazeem Reloaded" mod for how Nazeem works.
This gives Nazeem a new look, the ability to fight and become a follower with new voice lines, but he keeps his snarky personality.
This is not a good mod for people who hate Nazeem very much.
But for those who only judge him because he does nothing but whine and be mean… I think this would be a good place to put it.
4. Jarl Nazeem of Whiterun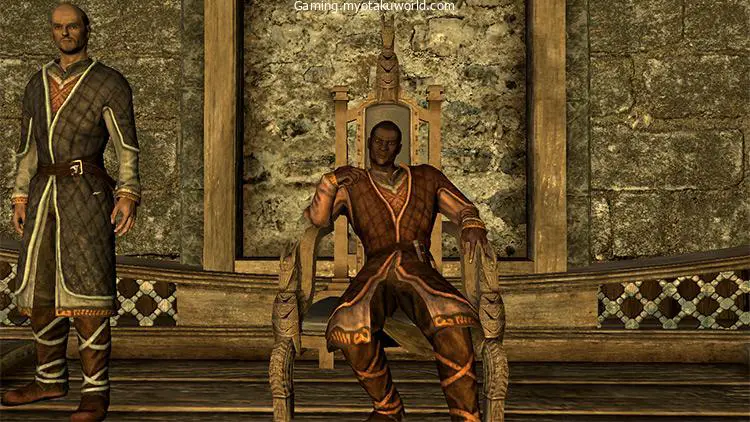 Nazeem has always thought that because his farm was successful, he was better than the other people in Whiterun.
Now you can give him a position of power, which will make his ego even bigger.
This mod does what it says it will do:
Nazeem is now the Jarl of Whiterun.
Do you like this better than Jarl Balgruff? That really depends on what you think.
But, surprisingly, there are some benefits to having Nazeem as Jarl.
He has new dialogue options to help this big change fit better into the story of the main quest, and now that he's Jarl, he'll never be seen on the streets again.
Some small wins!
3. The Wholesome Scrolls Initiative
This isn't as good as "Nazeem Reloaded," but it's still good for people who don't want a complete makeover.
Basically, this makes Nazeem like you, which means he won't say anything mean to you anymore.
It also makes him a strong fighter and a good person to follow.
Plus, this mod gives him good heavy armor and great weapon skills by default, so he is ready for anything.
Even dragons and giants!
Let Nazeem try out for the space program in Skyrim and see if he gets in.
2. Replace Nazeem's Voice with Obama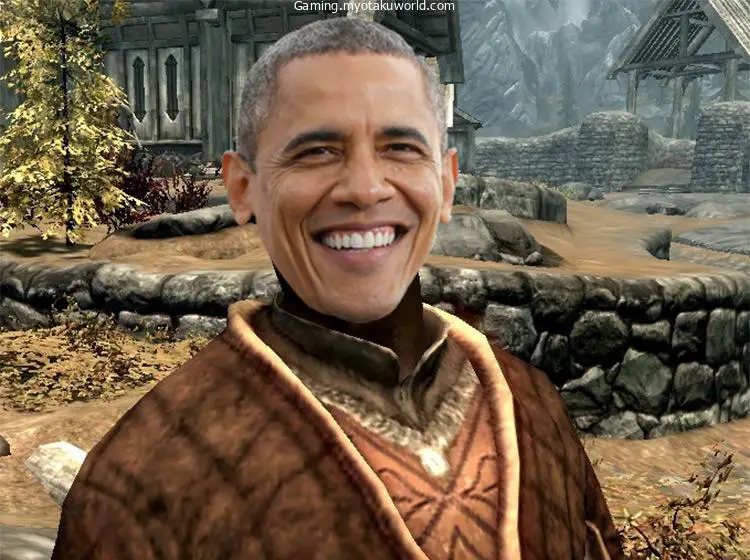 This might be more of a joke or meme mod, but video games are supposed to be fun, right?
Well, this is the way to go if you want to make up for Nazeem's rude talk with a dose of comedy.
It pretty much does what it says: it completely replaces any male voice lines that are condescending, including Nazeem's, with clips of Barack Obama's voice.
So instead of "Do you go up to the Cloud District often?" you might hear a clip of Obama's voice from his time in office.
This can lead to both confusing and funny situations.
And since the game is usually sad, a funny pick-me-up may be just what you need (among a few other pretty funny mods).
1. Make Nazeem Great Again
Forget "Make America Great Again", give me a MNGA hat instead!
What does MNGA mean? Why, it stands for "Make Nazeem Great Again".
This mod essentially changes Nazeem's dialogue to be less condescending, and more of a suck up to the player.
Instead of calling you out on their potential social class, Nazeem will tremble in respect at the raw power and status of the Dovahkiin.
While this mod doesn't remove Nazeem from the game, or give you the ability to remove him yourself, this does put some respect into his brain regarding the literal Hero of Skyrim.
And that's much more satisfying than virtual murder most times.